Limiting antibiotic manufacturing discharge in Indian wastewater
During the manufacture of antibiotics, residues can contaminate the environment through wastewater, leading to antimicrobial resistance. However, a new government initiative in India aims to prevent this by regulating effluent.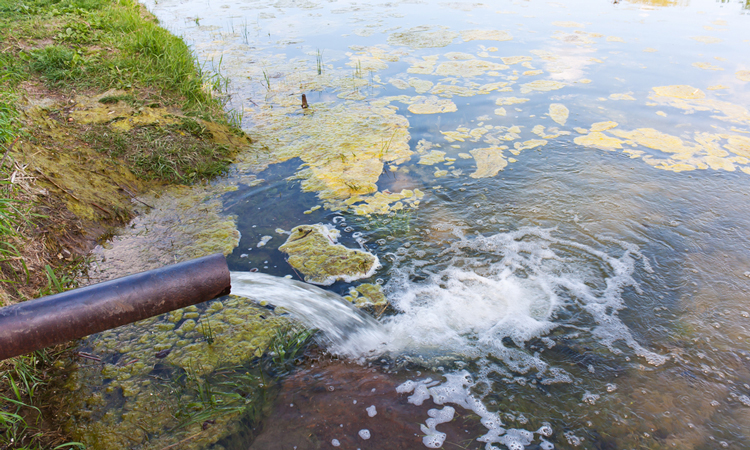 The need for regulations to tackle the spread of antimicrobial resistance (AMR) has become increasingly apparent as almost 60,000 infants die annually due to superbug infections in India.1 Why is this happening and what can governments do to prevent it?  
The importance of reducing antibiotic residues
Environmental regulations do not generally establish limits on the concentrations of antibiotic residues allowed in manufacturing discharge"
Most pharmaceutical companies strive to maintain high quality drug manufacturing processes, yet this is not always achieved across the board.  
During the manufacture of antibiotics, residual material and ingredients can percolate into water, which is then discharged into the surrounding environment. This can contribute to the emergence and spread of AMR, presenting major problems for the pharmaceutical industry, particularly antibiotic manufacturers and global healthcare.  
According to a report from the Antimicrobial Resistance Benchmark (ARB), quality issues can occur when manufacturing processes do not include the appropriate systems, leading to antibacterial residue being released into the environment through wastewater.2 
However, the risk of discharge in wastewater from manufacturing operations can be minimised by various means. These include: 
Adoption ofa clear environmental risk-management strategy at manufacturing facilities, at the sites of third-party suppliers of active pharmaceutical ingredients (APIs) and/or drug products and at external private waste-treatment plants 
Publication ofinformation on the risk-management processes companies implement and their outcomes  
Manufacture of high-qualityproducts, following international standards accepted by recognised authorities.2 
Overall, the report emphasises that by "implementing environmental risk-management strategies, antibacterial manufacturers can limit the risk that their manufacturing processes contribute to the emergence and spread of antimicrobial resistance."
As such, there is a need for pharmaceutical companies, manufacturing sites and regulatory bodies to collaborate to ensure that environmental pollution from antibiotic production is reduced.  
Why should companies co-operate?  
Quality control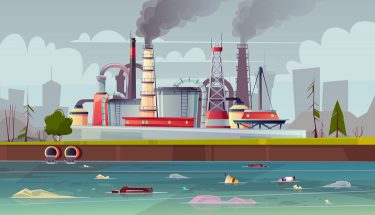 Despite the need for high-quality manufacturing processes, the management of waste is not tightly regulated. Some manufacturing sites have on-site treatment plants for their wastewaters and other waste, while others utilise external, privately-owned plants to treat waste.  
Among some of the leading pharmaceutical companies in India, neither Aurobindo, Alkem, Cipla or Sun Pharma require that wastewater-treatment plants set limits for antibacterial discharge and none report monitoring (or requesting that plants monitor) discharges,2 highlighting the lack of regulation and requirement for quality control.
Furthermore, none of these companies publish lists of suppliers or external, private waste-treatment plants. As with audits, some companies report this information to be confidential, with contractual agreements preventing public disclosure.
Therefore, without strict regulatory guidance to ensure that companies comply to environmentally-friendly procedures, there is little to prevent antibiotic residues from entering the environment.
Harmonious regulation
The report explains that, to manage the risk of AMR as a result of antibiotic residues in the environment, limits should be set per API – either at or below the predicted no-effect concentrations (PNECs) for resistance selection.2 Therefore, regulatory control is vital to properly manage output, particularly in India. 
…quality issues can occur when manufacturing processes do not include the appropriate systems, leading to antibacterial residue being released"
According to the report, large research-based pharmaceutical companies are "more likely than generic medicine manufacturers to monitor and assess their discharge against limits." 
India is home to a wide range of pharmaceutical companies, both large and small. However, a sizeable number are generic manufacturers, highlighting the likelihood of their substandard practices. Furthermore, India and China together manufacture 90 percent of the world's antibiotics,3 making them a substantial contributor to the spread of AMR.
Environmental regulations do not generally establish limits on the concentrations of antibiotic residues allowed in manufacturing discharge.2 A key argument from the report is that governments – as purchasers of antibacterial medicines – should incentivise companies to limit antibiotic discharge from manufacturing, by making environmental considerations a part of their procurement policies.2 
These two issues have created a situation that has led many to call for the Indian government to act and enforce rules in the country to prevent the spread of AMR.  
Calling for action  
When the non-profit Centre for Science and Environment (CSE) advocated for legal standards to combat antimicrobial resistance (AMR) in 2016,4 it became clear that India was headed on a path towards stricter regulation. 
In September 2017, the situation progressed when the Central Pollution Control Board of India (CPCB) compiled a panel to discuss potential new standards,4 marking the beginning of a new development.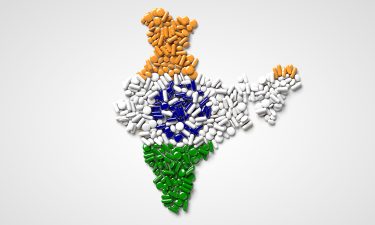 October 2019 saw the Indian Department of Pharmaceuticals encourage the pharmaceutical industry to become more environmentally conscious about their output.5 A letter from the department asked the industry to consider the levels of pollution from manufacturing facilities.  
However, despite these motions towards more environmentally conscious manufacturing in India, no regulations were published to ensure that antibacterial discharge would not contaminate the environment.  
The new Indian bill 
On 23 January 2020, however, the Indian government published a draft bill that introduced a limit to the level of antibiotic residue, known as effluent, that pharmaceutical manufacturing facilities can release into their surrounding environment.1 Named the Environment (Protection) Amendment Rules, 2019, the regulations will also apply to treated effluent from common effluent treatment plants (CETP) with membership of bulk drug and formulation units.4 
The Indian Union Ministry of Environment, Forest and Climate Change's (MoEF&CC) new regulations limit the acceptable levels of contamination that can be detected in wastewater. These new rules, if implemented, will apply to all drug manufacturing companies in India on 121 common antibiotics.1 According to scientists, any concentrations above the limits outlined in the bill can contribute to the development of drug-resistant bacteria.1 
The draft rules have 60 days to invite public comments. If the bill is successful, India will become the first country to introduce such regulations in a legal format.4  
Conclusion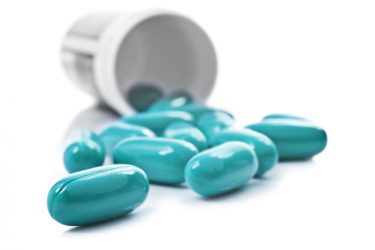 "Regulatory authorities must be supported to guide and inspect pharmaceutical companies as they establish and maintain quality management systems and adhere to standards. To support public health, inspection information needs to be published," argues the ARB report.  
If the new bill is passed in India, it will significantly contribute to the development of environmentally-conscious manufacturing processes and hopefully reduce the spread of AMR. This, in turn, will help to reinstate the effectivity of antibiotics and improve the health of millions.  
References
Related topics
Antibiotics, Drug Manufacturing, Environmental Monitoring, Industry Insight, Ingredients, Legal, Manufacturing, Production, QA/QC, Regulation & Legislation, Sustainability