Limiting shortages: steps for the UK to strengthen drug supply
Dr Sam Roscoe explains his recommendations for pharmaceutical companies and supermarkets in the UK to limit reliance on deliveries from overseas, to ease the impact of the COVID-19 coronavirus on drug supply chains.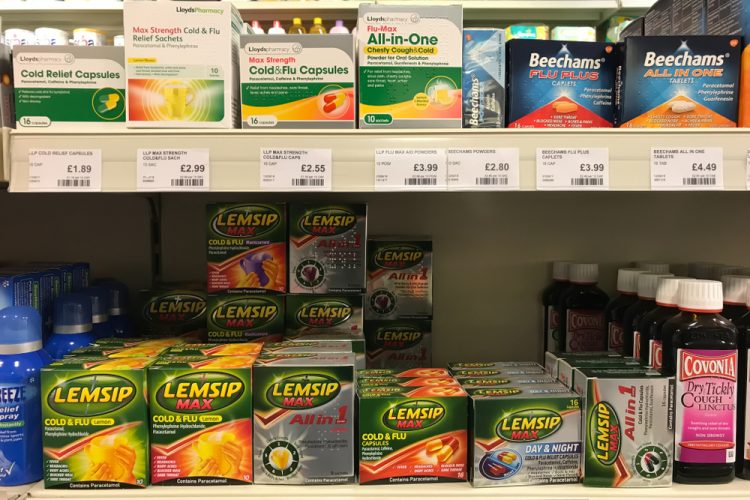 The delivery of pharmaceutical products has been significantly impacted by the COVID-19 coronavirus – especially those medicines that address the condition's symptoms (eg, paracetamol, asprin) and the underlying health conditions that the virus exploits (eg, diabetes medication, asthma inhalers, heart medication).  
As the pharmaceutical supply chain is more global than that of standard grocery staples, it has been more affected by COVID-19's rapid spread around the globe. However, placing maximum purchasing regulations in supermarkets on key pharmaceutical products, ensuring that pharma companies reduce their stock lines and encouraging UK producers to significantly increase their production could be vital to guaranteeing medicinal supply to the country and limiting shortages.
Current stresses on the pharma supply chain
Many of the active pharmaceutical ingredients (APIs) that are included in the finished formulation of pharmaceutical products are sourced and manufactured in China and then shipped to India for assemblage and packaging. However, when the virus emerged in China it quickly shut down pharmaceutical manufacturing facilities, directly impacting medicine supply – not just to India but also to the rest of the world.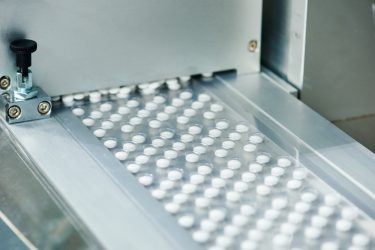 While much of China's manufacturing capabilities are now available for use again, contract manufacturing organisations (CMOs) in India are currently being forced to temporarily shut because of the government mandated lockdown, which will further impact production and disrupt trade.  
Pharmaceutical supply chains therefore face two major supply disruptions that have occurred within a three-month period.
Medicinal supply is further restricted due to labour shortages in the wholesale and distribution of generics and other pharma products to UK pharmacies, as well as shortages with pharmacy staff.
Finally, panic buying in the UK has led to a spike in demand for medicines directly linked to the symptoms of COVID-19 and the upper respiratory system. Long, globalised supply chains, with an already disrupted supply, will therefore have difficulty in swiftly responding to these spikes in demand. 
The one saving grace is that pharma companies tend to hold significant amounts of inventory in the supply chain, often up to six months – meaning that they can fulfil demand if the panic buying situation stabilises in the next few months by utilising their stockpiles.  
However, if excessive demand in the UK is coupled with a decreased supply from India, there could be significant shortages of key medicines in the near future.
Ways to handle a rise in demand
The pharmaceutical industry needs to take instruction from the grocery sector on how to avoid stockouts of key medicines such as paracetamol, aspirin, insulin, heart medication and salbutamol. The first way pharmacies and other retailers could combat this situation would be to immediately introduce maximum purchase quantities.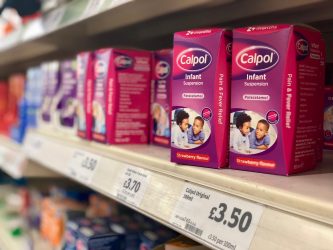 Secondly, pharma companies could reduce the number of product variations they make, as can be seen at Tesco, Asda and Sainsbury's for certain grocery items. For example, instead of having 100ml, 250ml and 500ml bottles of paracetamol that are regular and extra strength, pharma companies could prioritise the manufacture of a standard size bottle of regular strength paracetamol. By reducing product range now, pharma firms would be able to produce larger volumes by having longer production runs. Moreover, pharmacies will reduce the risk of stockouts because they would hold fewer stock-keeping units in stores and would have higher volumes of a particular product type. 
Lastly, pharma companies can begin collaborating with UK-based CMOs to ramp up local production volumes. 
Conclusion
Taken together, these steps would greatly reduce the impact of COVID-19 on the pharmaceutical supply chain, while also easing delays at border crossings and the likelihood that overseas governments will restrict the export of medications to their own populations.
About the author
Dr Sam Roscoe is a Senior Lecturer in Operations Management at the University of Sussex Business School. He is a member of the Digit Centre, an £8 million ESRC-funded research centre co-led by the University of Sussex Business School and Leeds University Business School.