Productivity in pharma could be drastically improved with IoT implementation
Phoebe Chubb explores research that suggests laboratory productivity could be improved by 30 to 40 percent with digitalisation and IoT implementation.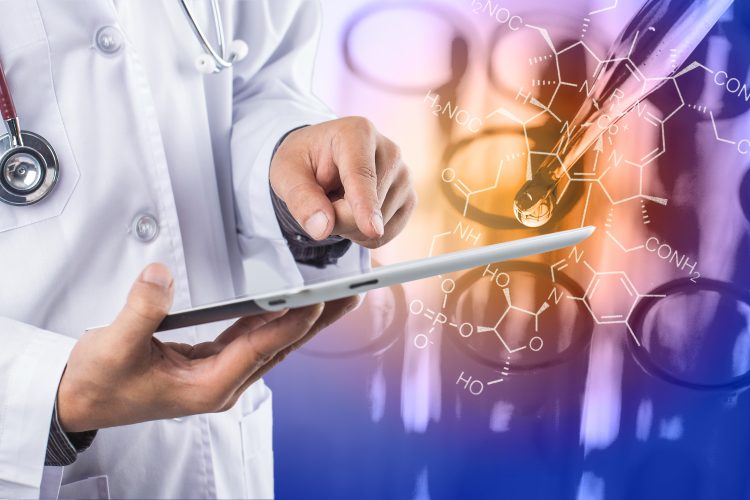 The adoption of disruptive technologies in the laboratory environment marks a shift towards the digitalisation of all laboratory practices. From automation to advanced machine learning, technologies are having a profound impact on how the pharma industry operates with the potential to significantly lower laboratory costs, whilst simultaneously increasing productivity levels. A recent study by Mckinsey & Company suggests that the introduction of Internet of Things (IoT) into the laboratory "will ensure better quality and compliance by reducing manual errors and variability".1 With this technology, we can expect to be producing more accurate, compliant and detailed research at a faster rate, making us better prepared to combat global pandemics like the recent COVID-19 outbreak.
Human error, compliance and retrievability
Laboratory efficiency is dependent on the successful elimination of human error, which is one of the "biggest weakness in pharma".2 It is particularly damaging to pharma as research and production are both dependent on compliance and standardisation, which is not achievable if human error occurs. The problem arises from the fact that, statistically speaking, humans, even those working in a top laboratory, are only 92 percent accurate on average. This leaves an eight percent margin for error, which despite not seeming like much, does account for many issues in science including data loss and lack of compliance, which can destroy the credibility of research. These issues arise even in the most successful laboratories and have an extremely negative impact on laboratory productivity, as whole experiments can be deemed worthless if the error carries through its entirety. The current system – with so many repetitive tasks in the domain of scientists – exacerbates the issue, resulting in a stagnating productivity level.
Enabling technologies would not just help pharma companies overcome challenges such as compliance and data loss, increasing productivity"
Human error and compliance issues are not the only obstructions to pharma. There are also issues of retrievability, born from a lack of connectivity in the laboratory both between researchers and their devices. This can happen when a scientist leaves, taking all the research with them or simply when a scientist cannot access their results or research. Similar to the aforementioned issues, this can lead to researchers wasting a lot of time and effort rerunning experiments that have already been conducted. The answer, according to Mckinsey, is to implement digital solutions which will assist the laboratory operators in carrying out repetitive tasks, freeing up the researcher's time and removing forms of error.
Building productive labs with IoT
A second study released by Mckinsey accentuates opportunities in performance levels by improving connectivity "digitally with patients and physicians".3 Implementing IoT, the authors surmise, is a constructive way of increasing productivity, likely to result in higher research output and success rates. Some pharma companies have already begun the first stage of digitalisation; swapping from the manually recorded lab notebook to an electronic lab notebook, which enables storage of all research data on an online digital platform. With these digital platforms, the traditional roles in the laboratory will be altered with an increased emphasis on benchwork tasks.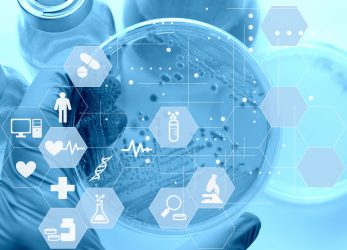 IoT connection allows a researcher to remotely control every device in the laboratory, from scales to centrifuges. Using IoT, the experimental output can be directly streamed into a digital format, reducing the risk of human error and saving researchers considerable time, effort and money. With data stored online, researchers will not only have access to their data from anywhere, but also be able to externally control and access their entire laboratory. The laboratory would become an environment made up of autonomous equipment and sensors connected to a central system, allowing scientists to conduct their experiments in a more productive manner, without the risk of data loss, retrievability issues, compliance concerns or human error worries.
However, uptake of IoT solutions in the laboratory has been slow, to the extent that Mckinsey's digital assessment states that "pharma is indeed behind, and dramatically so". This is due to a number of factors, but most importantly pharma companies' "struggle to define a clear business case for technological changes". The reluctance to implement IoT into pharma laboratories is considered by most to be a poor strategy, one that is just prolonging the inevitable. It is important to start introducing digital tech into laboratories so younger generations become accustomed to harnessing the opportunities provided by digital solutions and get into good habits. Pharma laboratories need to invest in long term strategies in order to compete on a global market that is becoming increasingly open to digital solutions.
Why is digitalisation so important to pharma labs?
Laboratories can reduce investigation workloads by 90 percent and produce research with more accurate, reproducible results"
It is crucial that pharma companies not only keep up with technology advances but also pave the way for other sectors. As R&D continues to digitise, pharma companies must implement long-term strategies to ensure they are able to stay competitive in a growing, globalised market. Success is dependent on whether companies can implement these solutions and adapt to the updated system. The technology is prepared, but successful adoption is dependent on whether management can be convinced of the long-term investment benefits, along with whether researchers can break their habits and adopt a different mindset, one which allows them to embrace and harness all benefits of IoT technology.
With its close ties to health and patient care, the pharma industry is a sector where change in productivity levels will be most obvious. It has the potential to further medical efficacy, allowing doctors to better tackle pandemics like the recent outbreak of the COVID-19 virus. Mckinsey surmises that 80 percent of manual documentation will be eradicated with digital implementation. Paired with the impact of automation and accessibility benefits, this will contribute to a more efficient laboratory environment, with fewer manual errors. Laboratories can reduce investigation workloads by 90 percent and produce research with more accurate, reproducible results.
Digitalisation is viewed as the answer to the extensive healthcare market challenges that have proved difficult to overcome in past years. These include increased operational challenges caused by the lack of production flexibility and efficiency and complex regulatory requirements that have subsequently driven up the price of medication. Enabling technologies would not just help pharma companies overcome challenges such as compliance and data loss, increasing productivity, but also lead to laboratory costs being significantly reduced.
Conclusions
With the adoption of IoT in the laboratory, scientists would no longer have the responsibility of undertaking repetitive, time-consuming tasks that do not maximise their time. Instead, these jobs can be transferred into the domain of autonomous, highly efficient machines that not only carry out the tasks at a faster rate, but also complete the task with a level of accuracy unreachable by humans. Currently on the market there are many solutions that facilitate IoT in the laboratory, some are just sensory-based systems, while others – like the Laboratory Execution System – allow you to not only stream your data directly from existing laboratory devices, but also to control any device remotely. Mckinsey & Company's recommendations are that pharma laboratories embrace the opportunities the digital world creates and invest in long-term strategies to further scientific progression and ensure a smoother transition into a smarter, more productive laboratory ecosystem.
About the Author

Phoebe Chubb is freelance writer who specialises in the implementation of IoT and other enabling technologies into the laboratory environment. She has published a number of articles on high profile sites such as Hackernoon, IoTforall, The Pie Blog and many more. In her articles she addresses the importance of digitalisation in research and development, highlighting the pivotal role it plays in ensuring scientific advancement.
References
Han, Y., Makarova, E., Ringel, M. and Telpis, V. Digitization, automation, and online testing: The future of pharma quality control [Internet]. McKinsey & Company. January 2019. [Cited: February 2020] Available at: https://www.mckinsey.com/industries/pharmaceuticals-and-medical-products/our-insights/digitization-automation-and-online-testing-the-future-of-pharma-quality-control
Dedeurwaerder, T., Iacovelli, D., Leydon, E. and Patel, P. How data is changing the pharma operations world [Internet]. McKinsey & Company. August 2018. [Cited: February 2020] Available at: https://www.mckinsey.com/business-functions/operations/our-insights/how-data-is-changing-the-pharma-operations-world
Fox, B., Subramanian, N., Paley, A., Prevost, M. Closing the digital gap in pharma [Internet]. McKinsey & Company. November 2016. [Cited: February 2020] Available at: https://www.mckinsey.com/industries/pharmaceuticals-and-medical-products/our-insights/closing-the-digital-gap-in-pharma