The importance of continually evolving solid dosage forms
Solid dosage forms have been one of the foremost choices of drug administration for generations. However, with an ever-growing global population, evolving customer demands and continual updates to regulations comes greater need for advanced medicines and progress in this sector. This article explores the benefits and how the field must develop to maintain dominance in the sector.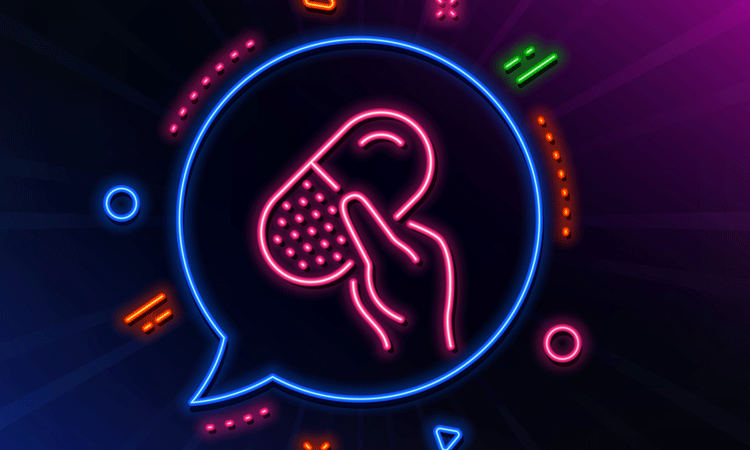 PHARMACEUTICAL manufacturing companies that work with solid dosage forms are facing a myriad of challenges. Solid dosage forms must keep pace with other advancements in the pharma industry and evolve and embrace technology and new materials in order to retain their position in the market.
The history of solid dosage forms dates back to Roman times, yet medicines in general have developed considerably over the last couple of centuries. Beginning with the use of tinctures, extracts, syrups, handmade pills and tablet triturates, in the last century, solid dosage forms have become by far the most popular and convenient option of drug delivery and administration.
Despite initial unreliability, tremendous progress has been made and nowadays, stable and accurate dosage means minimal error on the patient's part, making solid dosage forms an accessible, practical and safe option. They are cost effective to all stakeholders, manufacturers, the distribution network and, most importantly, the user.
Traditionally, the overall spectrum of medicines has focused on chemical entities that were compatible with the manufacturing processes of solid dosage forms. However, with the growth of new and complex drug entities of biologic or non-biologic origin comes the requirement for alternative delivery systems to meet delicate stability needs.
Why solid dosage forms must evolve
There are developments happening around the world that change perceptions, needs and technology. They can be broadly classified into two segments:
internal factors within the healthcare industry as a whole
external factors, in terms of technology.
Internal factors within the healthcare industry
There has always been a latent need to reduce toxicity, to make medicines safer with minimum or no side effects, to enhance efficacy and increase awareness, access and the affordability of medicines. Focusing on these crucial factors enables us to analyse the development of the following concepts, drug development and delivery platforms:
biologicals and biosimilars
nano technology, bio-nanomedicine
complex non-biologic drugs or carriers
implants
personalised medicine
precision medicine
targeted delivery.
Industry development means that the era of one-size-fits-all pharma is coming to an end. The 'personalised medicine' approach, which has been helped by research such as the 100,000 Genome Project run by the NHS in the UK, means mainstream healthcare providers are looking at the individual in terms of medication and not just the disease. We are seeing the same approach with biologics – drugs made from a combination of drug molecules and bio-entities from cell lines and monoclonal antibodies that are designed for targeted drug delivery and personalised medicine. While this personalised approach considers the patient, it makes manufacturing far more complex and less about large-scale production.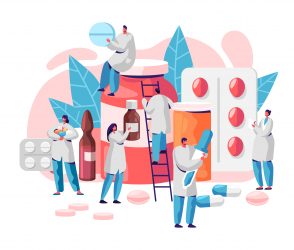 Over the last decade we have seen a surge of biologics and biosimilars – as either drug entities or carriers for targeted delivery – with an objective of enhanced efficacy and reduced side effects. Such biologic origin drugs or carrier systems will be unable to withstand the mechanical stresses in the production processes of conventional solid dosage forms, calling for other appropriate delivery systems. An increasing number of new drug entities belong to BCS classes 3 and 4 for which solubility and permeability (hence efficacy) is enabled with the use of complex biologic and non-biologic carriers.
Original biologics covered under patents are quite expensive, but biosimilars are gaining acceptability and help to reduce the cost of biologic drugs drastically. As such, many countries are enacting laws to encourage the use of biosimilars.
Concepts like personalised medicines are steadily emerging as key competitors to solid dosage forms. In order to withstand this competition, companies must respond with efficiency improvements. This could be through the use of technology, as well as investing in research and development to diversify delivery platforms within solid dosage forms.
External factors
Artificial intelligence (AI) – including data management, data mining, data computing and analysis, machine learning, simulation studies, augmented and virtual reality (AR/VR) platforms
Industrial Internet of Things (IIoT) – connecting machines for data mining and trend analysis.
Industry development means that the era of one-size-fits-all pharma is coming to an end"
The rise of industry 4.0 means external factors, such as AI from data management, machine learning, simulation studies and AR/VR, as well as IIoT (connecting machines for data mining and trend analysis), are having a significant influence on the pharmaceutical industry. Additionally, today's end user is becoming more aware and informed when it comes to pharmaceuticals, resulting in increasing pressure and demand, not just from within, but also externally. Methods and ingredients must be constantly refined to ensure they meet modern standards and consumer demand for new, more effective and revolutionary medicines.
The stages in development in most sectors since the industrial revolution are:
Industry 1.0 – mechanical means of production
Industry 2.0 – mass production
Industry 3.0 – computers, automation of production
Industry 4.0 – cyber-physical systems, machine-to-machine communication, IIOT, big data.
While the current focus for many industrial sectors is Industry 4.0, for the pharmaceutical sector it remains largely Industry 3.0. Traditionally, our industry has been conservative in adopting new manufacturing concepts and technologies due to the vast data that they are required to process in order to meet regulatory compliances. However, the pharma industry has taken note of developments, especially in digitilisation and AI. They are realising the benefits that such technologies afford regarding cost savings across all aspects of their businesses.
What has the industry done to widen the platform of solid dosage forms?
Myriad platforms have developed within solid dosage forms, both in capsules and tablets, offering countless options to pharmaceutical manufacturers. Such options offer variety in drug delivery, compatibility with formulations, presentation, ease of use and marketing. Some of them are listed below.
Capsules
hard gelatine capsules (these are the oldest form of capsules)
hydroxypropyl methylcellulose (HPMC) capsules
marine capsules, carrageenan capsules
unique printing on capsules for brand identity and anti-counterfeiting. Options include circular, as well as four-colour printing and holograms, all of which make it difficult to copy products.
liquids and semi-solids in hard capsules
gloss finish capsules for marketing
capsules for clinical trials to conduct double blind studies
capsule formulations, such as single API powder formulations in capsules, combinations of powder and pellets and micro-tablets, combinations of liquid and pellets in hard capsules dry powder inhalations, capsule in capsule and sprinkle formulations in capsules.
Tablets
compressed tablet/film coated/sugar coated for immediate release (IR). The majority of tablet products belong to this category, eg, ibuprofen, multivitamins, paracetamol.
modified release – enteric coated, eg, aspirin
diclofenac
OROS tablet (osmotic release), eg, albuterol, prazosin, diltiazem
effervescent tablet – for fast relief, eg, anti-flatulent tablets, paracetamol, ibuprofen
MUPS (multi-unit particulate systems) – compressed tablets with small pellets containing drug with functional coating on the pellets to determine drug dissolution as required, eg, omeprazole, esomeprazole
buccal and mouth dissolve tablets, eg, pain killers, anti-asthma, anti-migraine
sublingual tablets, eg, isosorbide dinitrate, nitroglycerin tablets
floating tablets, eg, calcium supplements, chlordiazepoxide
chewable tablets, eg, antacids, vitamin C
vaginal tablets, eg, clotrimazole
layered tablets (bi-layer, tri-layer), eg, salbutamol, theophylline, metoclopramide, ibuprofen
Recent new platforms
More platforms are being added in solid dosage forms and some interesting work is happening. Currently, the platforms below are used for products that do not have high volumes but are essential medicines for certain conditions. They could also be used for drugs belonging to 'orphan drugs' or in small quantities of large volume drugs for the purpose of research and development of those platforms that may be launched in the market. New platforms include:
3D printing – as part of personalised medicines development this platform gives manufacturers the ability to design and develop medicines dependent on consumer need. The first 3D-printed tablet approved by the US Food and Drug Administration (FDA) and launched in the market is SPRITAM® (levetiracetam) by Aprecia.
Digital pills – these have also been FDA approved in some circumstances. Digital pills will monitor the adherence of the consumer's consumption of the medicine. For example, Abilify MyCite, a prescription medicine of an aripiprazole tablet with an ingestible event marker (IEM) sensor inside, which indicates consumption of the pill by the patient.
PODRAS (paradoxical overdose resistant activating system) – These products automatically regulate the bioavailability of the drug to avoid abuse or overdose. It provides deterrence against intentional (drug abuse) and unintentional dose dumping.
Regulatory agencies
All new drug entities, formulation platforms and delivery systems must submit to the regulatory agency approval process, which leads to product registration and approval for marketing. This enables agencies to gain an understanding of all aspects of the new entity. Subsequently, the entity is thoroughly scrutinised and tested for safety as well as efficacy. The agencies encourage new developments, while adhering to the governmental guidelines of making medicines accessible and affordable – with increasing focus on safety and efficacy. Hence, they are open to innovations that can help to achieve these objectives.
Today's end user is becoming more aware and informed when it comes to pharmaceuticals, resulting in increasing pressure and demand"
The FDA has created an 'Emerging Technology Program' to promote the adoption of innovations and new product design and processing. Such efforts on the part of the regulators provide an early opportunity for all manufacturers to approach the FDA to discuss their innovations, during which time potential challenges in terms of regulatory compliances, quality, efficacy and safety can be identified.
The importance of technology in improving solid dosage forms
The future of solid dosage forms is reliant upon adopting new technologies and improving efficiencies. Pharma manufacturers are now accepting and embracing this reality. As chemical entities in the pipeline begin to go off patent and entirely new discoveries dwindle, competition is growing and overall margins are shrinking. Manufacturers are therefore focused on creating improvements and developments to existing medicines, alongside research and production of advanced technology medicines.
It has become necessary for manufacturers to focus on widening the formulation delivery platforms further by improving efficacy, safety, access and affordability. The use of special functional excipients, as well as AI in data mining and analysis, may be necessary to accelerate the process from development to commercialisation. High-end automation and smarter technologies will enable higher productivity and judicious use of resources.
In the future, pharmaceutical manufacturers are likely to focus technology on the following:
high-speed automation lines in generics
smart machines that can access compile data and provide historical and predictive analysis
use of robotics for repeating tasks and containment
continuous manufacturing
growth in products requiring containment
PAT tools, including NIR, image processing and lasers
increased efficiency in scientific scale-up studies
AI – digitilisation, machine learning and IIOT
Consumer benefits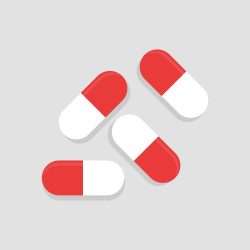 Solid dosage forms will always be beneficial for the consumer as they provide a cost-effective and time-tested means of treatment. Enhancing existing or introducing new formulation platforms, however, can only bring increased efficacy and safety. Further use of advanced technologies will enable manufacturers to control costs, which have historically been passed on to the consumer, thus creating true competitive advantage and improving the accessibility of medicines for many.
Solid dosage forms will remain dominant
There are increasing numbers of innovative dosage forms coming to market or in the development pipeline. However, solid dosage forms will remain a dominant segment among all dosage forms as manufacturers adopt new technologies and keep refining this segment. Solid dosage forms will continue to be the dosage form of choice, for economic reasons, as well as for the efficacy and safety they offer for large populations across both the developed and developing world. The importance of solid dosage forms will endure in the decades ahead as they present one of the most convenient, dependable, safe and cost‑effective methods of delivery systems.
About the author
Kanetkar Ajit has 36 years' experience in the pharmaceutical industry, including 20 years in pharma manufacturing operations in all dosage forms. He has worked with ACG for 16 years and spent over eight of these introducing Fluid Bed Processing technology across India. In the last seven years, he has initiated a platform of technical seminars, which were conducted all over India and abroad, raising awareness of variables in processing and packaging operations and ways to overcome them.