Emerging biotechs tackle medical research continuity concerns amid COVID-19
While medical professionals fight COVID-19 on the front line, small biotech businesses face a new uphill battle – maintaining research continuity for non-COVID-19 life-changing therapeutics.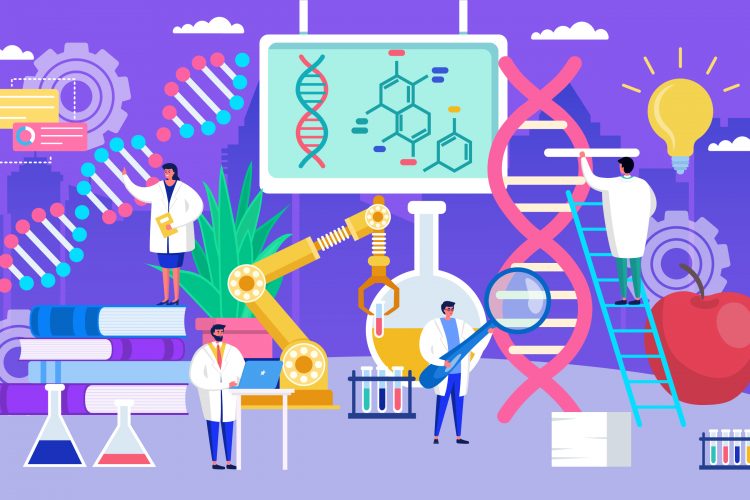 COVID-19 is impacting communities across the globe and many medical professionals are being forced to shift their focus and energy to join the race to develop an effective treatment and vaccine as quickly as possible. With global attention centred on this development, emerging biotech companies are working diligently in tandem to maintain medical R&D continuity for non-COVID-19 diseases.
When it comes to curing the 7,000 rare diseases1 impacting more than 300 million people in the world, time is of the essence and pressing pause on medical research initiatives inevitably translates into lost lives, as those individuals would ultimately be left with no treatment options. Each rare disease may only affect a handful of people, but taken together the number of people directly affected is equivalent to the population of the US, the world's third largest country.
Terry Horgan, age 24, is one of those 300 million rare disease patients, currently battling Duchenne muscular dystrophy, a fatal, muscle-wasting disease. As a result, he lives with a compromised immune system, a dangerous condition as COVID-19 continues unchecked. With social distancing measures in place, Terry's family simply cannot risk visitors at this time despite their need for support at home. Moreover, all of Terry's doctor's appointments have been cancelled. Broadly, for rare disease patients that are currently enrolled in clinical trials or receive therapeutic infusions regularly, there are overarching fears in the community that COVID-19 is causing a major setback in the urgent fight for a cure.
For emerging biotech companies like Cure Rare Disease, a non-profit whose mission is to develop customised therapeutics using CRISPR gene-editing technology for rare disease patients, the COVID-19 crisis is presenting unfounded challenges that, in order to maintain the continuity of medical research required to achieve US Food and Drug Administration (FDA) approval and ultimately dose patients in dire need, must be overcome.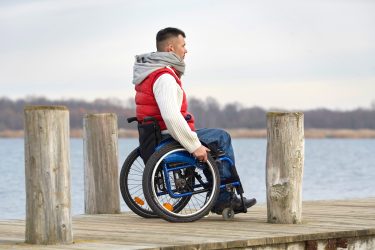 Research for a number of ailments and diseases is "falling into the background of the R&D industry", according to Dr Henry Wang, Professor and Executive Vice Chair of Research at The University of Texas Health Science Center at Houston's Department of Emergency Medicine, who recently suggested in a media interview that this deceleration is occuring because the world's brightest minds are rising to fight against this new and potentially deadly challenge.2
Labs around the world are struggling to cope with the recent lockdowns, quarantines and travel restrictions due to COVID-19.3 Scientists who recently spoke with Nature Medicine voiced their concerns that social distancing measures have come at a cost, including general shortages in personal protective equipment (PPE), academic research labs shutting, cancelled biomedical conferences and a full halt on all research-related travel. Factory shutdowns and labour shortages have also caused interruptions in pharma supply chains. With universities around the world shifting to online-only activities, scientists are actively identifying new avenues on a daily basis to move research efforts forward, as they adjust to the "new normal".
Emerging biotech companies are carefully juggling new safety guidelines, revamping core business strategies and applying for access to emergency capital to push forward and maintain the continuity needed to survive and thrive amidst an unprecedented economic downturn.
Lab displacement and temporary closure
Following social distancing mandates, emerging biotech businesses are preparing for, and may already be, shifting all medical research from closed academic labs to exempt commercial. Many universities that regularly conduct research in partnership with biotech companies, through sponsored research agreements, have closed critical functions such as animal shipment and are asking principal investigators to end non-essential experiments.
For example, with academic partners in lockdown, our company has moved its pending exploratory PD study from Yale University in New Haven to Charles River Labs in Massachusetts, both in the US. Moreover, we are conducting cross-functional team meetings virtually while ensuring that contingencies are in place should an individual critical to a study fall ill. In addition, staffing is being limited to keep people separated at the distances recommended to help prevent transmission of the virus.
Revised strategy
Identifying opportunities to serve as an authentic industry thought leader and credible media source… is beneficial to any organisation in troubling times"
With the cancellation of all pending in-person fundraiser events, which have traditionally raised hundreds of thousands of dollars that fuel key R&D efforts, there is a new emphasis on consolidating necessary funding from corporate sources to stay on track, as individuals will be most impacted in charitable giving in a recession.
As a non-profit biotech, we rely heavily on in-person engagements. With the suspension of such activities, we are quickly identifying new methodologies to increase visibility and elevate brand awareness. For organisations like ours, which are operating as non-profits, fundraising strategies are being revamped in real-time, as significant revenue sources have changed overnight.
The virtual realm is also an increasing outlet for fundraising, including home-based individual giving strategies, like partnerships with pro gamers4 and grocery stores – niche industries that are seemingly benefitting the most right now. We are even gearing up to sell, through a partner distributor, CRD-branded wine to help raise funds.
Lastly, public relations are crucial. Identifying opportunities to serve as an authentic industry thought leader and credible media source, contributing meaningful expertise to trending public discourse, is beneficial to any organisation in troubling times.
Access to government relief
Governments around the world are rolling out financial relief measures and programmes to support small businesses impacted by the pandemic that biotech companies can apply for if there are capital concerns.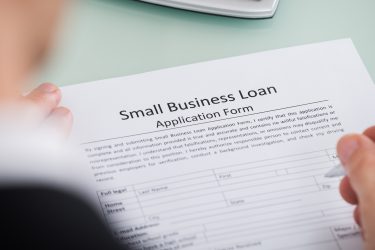 For example, in the UK, small businesses can apply for a Business Interruption Loan, a 12-month interest free loan of up to £5 million in value, or a Small Business Grant, offering a one-off grant of £10,000 if eligible to help meet ongoing business costs.
Meanwhile, in the US, non-profits can gain access to Small Business Administration (SBA) loans and grants with proper application, as President Donald Trump signed into law the Coronavirus Aid, Relief, and Economic Security Act (CARES Act), a $2.2 trillion Phase III COVID-19 emergency relief bill aimed at providing much-needed relief to the American people and businesses in response to the coronavirus outbreak.5
The CARES Act contains several provisions applicable to non-profit organisations like ours, but the available relief and the process for obtaining it depend largely on an organisation's tax classification, so both non-profit and for-profit organisations have an opportunity to take advantage of these programmes to help ride out the storm. However, startups who have taken venture capital investment have been relatively excluded from federal stimulus programmes through the SBA, which raises the question of liquidity for those businesses moving forward.6
Collaboration and communication
For small biotech companies who aim to bring a drug from "bench to bedside" in a short period of time, organisations need a team lean enough to move quickly, but robust enough to navigate the many challenges of drug development, namely maintaining research continuity and financing during this global health crisis.
Whilst the world is shaken by the medical and economic repercussions of COVID-19, emerging businesses in the biotech space will endure if immediate strategic measures are quickly taken"
Thus, in a time of uncertainty collaboration is a must-have skill, in order to maintain financial integrity and be nimble enough to incorporate new collaborators as progress demands. In doing so, siloes can be removed and the different stages of research, development, pre-clinical testing, manufacturing, regulatory and clinical testing are connected to enable seamless transition and drive towards approval and clinical trial.
In addition to collaboration, open communication is equally critical – the ability to freely share data, findings and other relevant information with collaborators before publication to help inform downstream development. This requires a degree of trust in collaborators and a departure from the status quo, a trajectory that should be maintained in a post-COVID-19 world. Though funding mechanisms often do not encourage collaboration, determined and passionate researchers can navigate through the blockades.
Whilst the world is shaken by the medical and economic repercussions of COVID-19, emerging businesses in the biotech space will endure if immediate strategic measures are quickly taken – driven by dedicated industry leaders who are willing to do whatever it takes to get the job done and think creatively as new challenges, viral or otherwise, appear.
About the author
Rich Horgan is the Founder and President of Cure Rare Disease. He has a deep passion for Duchenne Muscular Dystrophy (DMD) and other rare diseases as his younger brother Terry is impacted by the condition. Rich's interest in accelerating promising treatments for DMD has lead him to form a collaboration with world-class researchers and clinicians to pioneer the rapid development of customised therapies for DMD and other rare diseases. Rich holds a BS from Cornell University where he graduated summa cum laude and an MBA from Harvard Business School where he was awarded the Blavatnik Fellowship for Life Science Entrepreneurship.
References