Dealing with immunisation during the COVID-19 pandemic: India's experience
Dr Saurabh Kumar Banerjee outlines the impact of COVID-19 on immunisation programmes in India and how organisations can hope to mitigate the consequences of missed vaccine doses.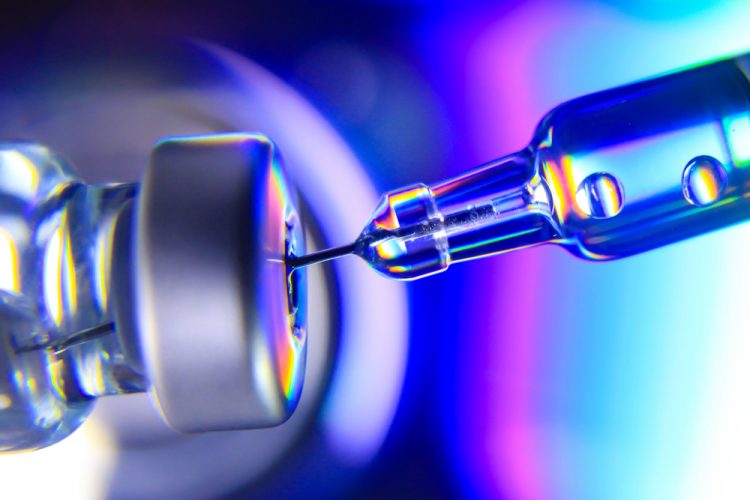 Immunisation is one of the most cost-effective public health interventions to date, averting an estimated two to three million deaths every year.1 To achieve full immunisation coverage of all children and pregnant women in India, the government launched "Mission Indradhanush" in December 2014. It is the world's biggest immunisation programme in terms of number of patients, regional distribution and vaccine regimens used, with approximately 27 million newborns seeking immunisation per year.2 To dose these millions of infants, children and pregnant women, a total of nine million courses of immunisation are performed by almost 150,000 Auxiliary Nurse Midwives and assisted by approximately 27,000 cold chain points.3
Reaching out to the target beneficiary located in the remote parts of the country, carrying out the vaccinations as per immunisation protocols, community mobilisation of the society towards acceptance of vaccination and maintaining the cold chain of the vaccines in extreme hot and cold conditions, are among many of the challenges associated with immunisation coverage when the situations are favourable in the country. If the situation develops, then immunisation programmes will be an immense challenge – as it is for India currently facing COVID-19.
How will COVID-19 impact India?
Amidst the fear of COVID-19 engulfing all of India, the findings of an exploratory survey conducted in 30 villages of Rajasthan brought into light some alarming and disturbing facts; in the month of March 2020, around 250 children lost the opportunity to get vaccinated, due to various reasons. According to the 2011 census, India has around 600,000 villages. Rough calculations show that an estimated five million children may have lost the chance of vaccination in March and that these figures may bulge in April.4 The World Health Organization (WHO) has clearly indicated that when immunisation services are disrupted, even for brief periods during emergencies, the risk of vaccine-preventable disease outbreaks, such as measles and polio, increases.5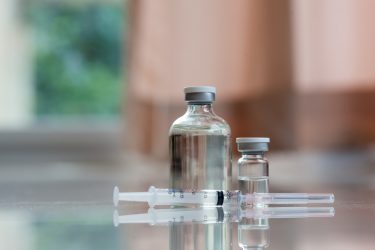 Missed dosing is not only a concern for India, but a global threat. According to an analysis, vaccine interruptions triggered by the COVID-19 pandemic are expected to have a far-reaching impact on the immunisation services in the least developed countries. The repercussions are evident from the fact that around 13.5 million citizens in 13 of the least developed countries in the world would not be vaccinated from diseases such as measles, polio and human papillomavirus (HPV).6 Thus, mitigation strategies should be a main point of discussion among health administrators.
Immunisation in the most remote parts of India is being carried out by the Accredited Social Health Activist (ASHA) or Community Health Workers who work under the prevue of the Ministry of Health and Family Welfare. In response to the COVID-19 outbreak, ASHA has been entrusted with many tasks pivoted around the pandemic control such as conducting door to door surveys, conducting awareness campaigns among people, overseeing the movement of migrants, sensitisation for social distancing etc. Consequently, ASHA workers are not able to provide immunisation services to pregnant women or birth control methods on account of their increased responsibilities towards the pandemic control measures. Even shortages of vaccines which were scheduled to be given during pregnancy have been experienced.7
If the situation develops, then immunisation programmes will be an immense challenge"
Many states (Uttar Pradesh, Bihar, Kerala, Karnataka and Rajasthan) in India are emphasising the necessity to take precautionary and preventative measures for controlling the infections of patients with COVID-19 and in wake of these steps have downsized the outreach services for immunisation and maternal health services such as anti-natal checkups. Outreach services include activities including organising of vaccination days or providing door-step services. Vaccination services were being provided only at the Primary Health Centers, District Hospitals, Medical colleges etc, in the present state of lockdown. A situation like this has a direct impact on lowering the immunisation coverage as people in far flung areas cannot visit the required health facilities because of lockdown. Experts have shared that such a situation could lead to increased maternal mortality and may sink the immunity level of the population in the affected states.8
In a report published in The Lancet, Niranjan Bhat, Head of Vaccine Impact Research at the Center for Vaccine Innovation and Access at PATH, US, shared that "Due to the redeployment of health personnel to COVID-19 activities, there are no routine immunisations."9
Thus, the disruptions in outreach services and routine immunisation as well as patient inability to access health facilities in lockdown calls for innovation to bridge these challenges. 
Getting vaccines to patients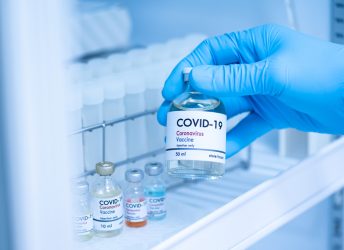 One of the crucial elements affecting immunisation is the supply chain of the vaccine which is responsible for delivering the product from the site of manufacturing to the target beneficiary.  
India fulfills nearly half or 1.25 billion requirements of doses out of 2.4 billion doses of vaccines required by UNICEF. Lockdown has not only impacted the export from major manufacturers of vaccines like India but has also jeopardised the import to many countries which are also confronted with nationwide lockdown or import restrictions, preventing them from receiving the vaccine. The damage caused by COVID-19 over the last three months may therefore result in outbreaks of alarming diseases worldwide due to significant issues with the manufacture and delivery of the vaccines required.10
Thus, revisiting export and import policies for prophylactics during the pandemic outbreak should be a point of concern and strategic decision for the manufacturers, exporters and importers of vaccines.
…disruptions in outreach services and routine immunisation as well as patient inability to access health facilities in lockdown calls for innovation"
In one of its briefs, UNICEF shared that although governments will have to temporarily delay mass vaccination initiatives to ensure that immunisation distribution does not lead to COVID-19 transmission, UNICEF "strongly suggests" that policymakers start "rigorous preparations now" to improve immunisation efforts once the pandemic is under control.11 The report further suggested that the vaccination efforts should concentrate on children who will skip doses of vaccines during the COVID-19 interruption period and should give priority to the poorest and most vulnerable children.
The points below should therefore be the point and concern, discussion and future planning to counter the deficiencies faced in immunisation services during COVID-19:
Causes of missed schedule of vaccination should be investigated from the community and mitigation strategies should be framed
Logistics management of vaccines during the outbreak should be a point of concern and strategic decision and critical thinking should be undertaken by manufacturers, exporters and importers of vaccines, United Nations (UN) agencies and government authorities
As suggested by UNICEF, the government should focus on "rigorous preparations now" to improve immunisation efforts once the pandemic is under control.
About the author
Dr Saurabh Kumar Banerjee is passionate academician in the sphere of Pharmaceutical Management. He is working as Dean & Associate Professor in School of Pharmaceutical Management, IIHMR University, Jaipur, India. He has more than 15 years of experience in academics, research, and industry cumulatively.
References
UNICEF, (Immunization , July 2019), Retrieved from https://data.unicef.org/topic/child-health/immunization/
UNICEF, India, Immunization-One of the most effective and cost-effective ways to protect children's lives and futures. Retrieved from https://www.unicef.org/india/what-we-do/immunization
Lahariya C. "Health system approach" for improving immunization program performance. J Family Med Prim Care. 2015; 4(4):487‐494.
Sohini Das, Business Standard , (April 25, 2020), India's infant immunization drive comes to a halt over Covid-19 fear, Retrieved from https://www.business-standard.com/article/economy-policy/india-s-infant-immunisation-drive-comes-to-a-halt-over-covid-19-fear-120042201411_1.html
WHO News release Geneva, (23 April 2020 ), Hard fought gains in immunization coverage at risk without critical health services, warns WHO, Retrieved from https://www.who.int/news-room/detail/23-04-2020-hard-fought-gains-in-immunization-coverage-at-risk-without-critical-health-services-warns-who
Gavi, the Vaccine Alliance, (3 April 2020), COVID-19: massive impact on lower-income countries threatens more disease outbreaks, Geneva, Retrieved from, https://www.gavi.org/news/media-room/covid-19-massive-impact-lower-income-countries-threatens-more-disease-outbreaks
Puja Awasthi, The WEEK, (April 10, 2020), The life of ASHA workers in the time of COVID-19, Retrieved from https://www.theweek.in/news/india/2020/04/10/the-life-of-asha-workers-in-the-time-of-covid-19.html
Rema Nagarajan , (Time of India, April 2, 2020), Covid-19 puts immunization, ante-natal check-ups on hold , Retrieved from https://timesofindia.indiatimes.com/india/covid-19-puts-immunisation-ante-natal-check-ups-on-hold/articleshow/74940038.cms
Roxanne Nelson , (The Lancet , April 17, 2020), Volume 20, Issue 5, P546, COVID-19 disrupts vaccine delivery The impact of the ongoing pandemic of coronavirus 2019 on immunisation campaigns in low- and middle-income countries is concerning, Retrieved from https://www.thelancet.com/action/showPdf?pii=S1473-3099%2820%2930304-2
Banjot Kaur, (Down To Earth , 31 March 2020), COVID-19: We will write to states to resume immunization, says Centre, Retrieved from https://www.downtoearth.org.in/news/health/covid-19-we-will-write-to-states-to-resume-immunisation-says-centre-70139
UN News, (March 26, 2020), Life-saving vaccinations must not 'fall victim' to COVID-19 pandemic – UNICEF chief, Retrieved from https://news.un.org/en/story/2020/03/1060402
Srinjoy Chowdhury, (Times Now, April 17, 2020), How COVID-19 can lead to outbreak of other worrying diseases worldwide, Retrieved from https://www.timesnownews.com/india/article/how-covid-19-can-lead-to-outbreak-of-other-worrying-diseases-worldwide/579186