Firms struggling over hand sanitiser packaging material
The huge increase in demand for hand sanitisers since the outbreak of the coronavirus pandemic has seen companies hard-pressed to cope with the logistics.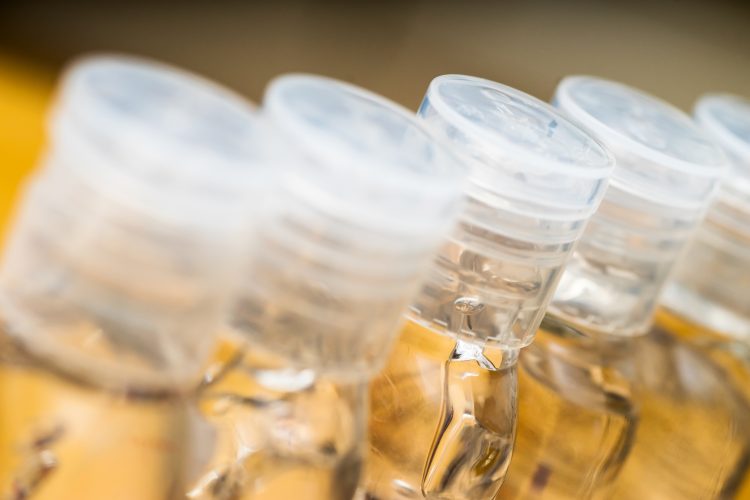 The fallout from the coronavirus has affected society at almost every level. Some disruptions are well publicised, such as restricted movement, shop closures, furloughed jobs and working from home, but others are less obvious.
One consequence of the virus that may not make headlines is the impact on companies involved in packaging; specifically, the packaging of hand sanitisers. The current increase in orders has left firms struggling to find the materials needed, not only to produce the product, but also to construct the packaging in which it comes.
Even before the current health crisis, the global hand sanitisers market had been expected to rapidly expand due to a rising awareness of hand hygiene issues combined with increased urbanisation. Since the coronavirus outbreak, messages from governments around the world have included advice suggesting a huge increase in the frequency of handwashing, often using both standard soap and alcohol-based hand gel.
The latest predictions suggest the hand sanitiser market is expected to reach close to £4.43 billion by 2024.
Sarah Ward, sales manager of UK-based packing and distribution firm WePack, says hand sanitisers currently make up 70 to 80 percent of the company's orders. "We have seen an increase in orders from most industries but especially from the healthcare sector," she said.
The current increase in orders has left firms struggling to find the materials needed, not only to produce the product, but also to construct the packaging"
In the UK, sales of antibacterial gel have soared following National Health Service (NHS) advice telling the public to thoroughly wash hands in order to stay protected from coronavirus. During March, when the scale of the pandemic was fully realised, many stores ran out of stock, in part due to panic buying and hoarding from members of the public.
This led many pharmacies and supermarkets to place restrictions on the number of hand sanitiser products customers could purchase — often a maximum of two per transaction.
Managing director of hand sanitiser company Clarisan, Bill Hunter, said: "With people panic buying there is a clear shortage of hand sanitisers. We have to keep searching for new suppliers if the required materials are not available from our current contact. However, with a worldwide shortage, where everyone is in the same boat, there is not a lot that can be done."
Hand sanitisers are a form of antiseptic used to prevent the spread of harmful bacteria on the hands that may be immune to soap and water. Alcohol-based hand sanitisers lead the way in terms of eliminating microorganisms; the most effective being those containing at least 60 percent alcohol.
Sanitisers can come as liquid, foam or gel and alcohol-free hand sanitisers, which are generally considered kinder on the skin, are also available.
In recent months there has been a rise in reported cases of skin reactions associated with the increased focus on hand hygiene. Symptoms range from mild irritant contact dermatitis, including dryness, soreness, cracking and bleeding, to the more serious allergic contact dermatitis, which can take the form of respiratory problems and other anaphylactic reactions.
Ward says that in terms of the packing industry, there has been an increase in interest around bottles, hand sanitisation products and filling services. Interestingly, she has seen no rise in demand requests for soap.
"Bulk materials and the cost of component prices are heavily inflated due to resources being very limited," she explains.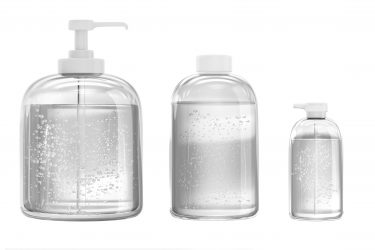 The most common packaging material for hand sanitisers and soaps is PET plastic. This type of plastic can either be recycled or rinsed out and reused. The clear nature of the material means is does not require fluorination, as the PET plastic is already clear enough for the product to be viewed through the container.
Another popular packaging material for hand sanitisers is aluminium, which is also recyclable. However, aluminium is more expensive and often reserved for higher-end products.
"Most hand sanitisers have some sort of screw cap closure," said Ward. "This could be a disc-top, lotion pump or flip-top cap to name a few. Caps are quite flexible as the gel is free-flowing."
Alternatives to bottles for sanitising products include sachets of wipes, flow wrapped packs and gel sachets.
Due to the increased global demand, companies responsible for haulage must ensure spills and leakages are kept to a minimum during transportation. Ward suggests that any good distributor will always package goods suitably for transportation, which often involves the product being palletised and wrapped before shipment to their destination.
Before coronavirus became a global pandemic, the presence of hand sanitisers had already become commonplace, not only in hospitals, but also in schools, restaurants and office spaces. The current health situation looks set to cement sanitisers as a necessity for most communal spaces.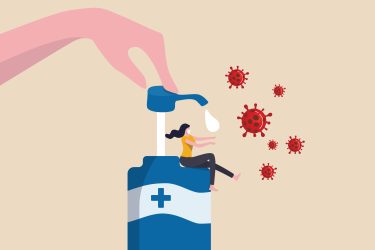 Washing hands regularly is the single most effective method of preventing the spread of coronavirus. Even washing with only water is beneficial, as this can still physically remove bacteria that is present. Health experts advise that hand sanitisers should not be used as an alternative to handwashing and should only be used when soap and water is not available.
About the author
Adam Blaxhall is a writer with 20 years' experience. Previously a journalist and sub-editor, Adam has been producing online content across a broad array of industries.