Is global COVID-19 expertise accessible enough?
Does expert knowledge on COVID-19 need to be more accessible across the globe? This article explores this issue and addresses how greater accessibility could help fight the pandemic in emerging countries.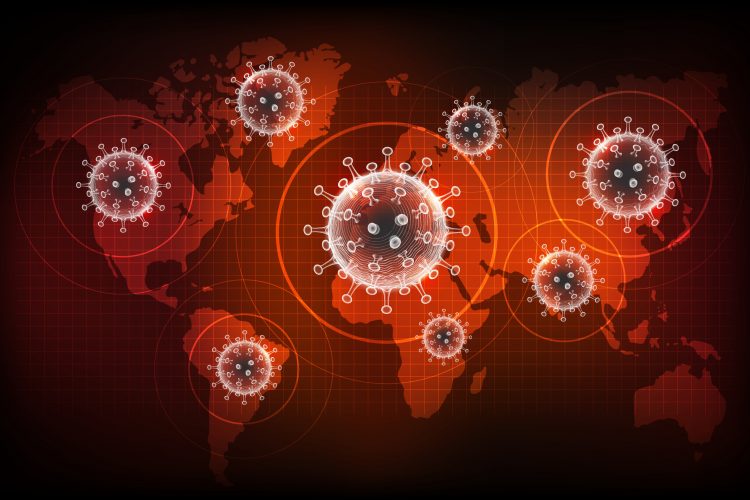 The COVID-19 pandemic, caused by the SARS-CoV-2 virus, has had an unprecedented impact on people and economies across the globe. While the pharmaceutical and biotech communities have risen to the challenge by expediting research, repurposing medications and focusing on novel drug discovery and development, COVID-19 continues to spread and affect areas where experts and research are not as easily accessible.
In this article, Drug Target Review's Hannah Balfour explores the obstacles for emerging countries with regards to the pandemic and highlights key points from a report that calls for democratised access to COVID-19 expertise.
Research is vital for effective health policies
Throughout the pandemic, countries have adopted a wide range of strategies to reduce the transmission of COVID-19. Lockdowns, curfews and periods of isolation for people with confirmed or suspected coronavirus have been some of the most common measures implemented. However, the exceptional nature of the pandemic has meant that policy makers have had to 'feel' their way through the pandemic, with decisions hinging upon the research and knowledge of experts they can access or assessments of how measures implemented by neighbouring countries are working.
This approach has not been limited to virus containment strategies; it has dictated the implementation of clinical best practices and impacted which pharmaceuticals are approved for COVID-19 indications.
The majority of institutions researching COVID-19 are based in China, Western Europe and the US (see map below), which has led to whole continents and many emerging countries having limited access to experts and research to advise these policies. China, Western Europe and the US are also running the largest numbers of clinical trials and are therefore at the cutting edge of clinical best practice.
Unsurprisingly, in countries with restricted access to the latest research, the number of confirmed cases continue to rise. Conversely, several countries with many institutions researching COVID-19, including China, are perceived to have entered the recovery phase from the virus with cases expected to gradually decline aside from instances of sporadic infection.
Brazil, for instance, is reported to have the second highest number of active cases (over 1.6 million) and deaths (almost 65,500) globally, but only six institutions in South America are currently reported to be conducting research on COVID-191. Peru and Chile also appear within the top 10 countries with the most confirmed cases of COVID-192 (data correct as of 7 July 2020: S).
All African countries now have confirmed cases of COVID-19, with deaths beginning to be reported, and the World Health Organization (WHO) predicts the continent will experience 250 million cases in all; however, a recent report was only able to identify four research institutes outside of the Middle East conducting research on COVID-19.
Interestingly the US contradicts this trend, having one of the highest outputs of COVID-19 research and nearly three million confirmed cases as well as just over 130,000 deaths due to COVID-19, both the highest globally.
Access to pharmaceuticals
However, the US has several advantages over the emerging countries when it comes to COVID-19. Firstly, running clinical trials means that some of the most at need patients can access potentially lifesaving medications prior to official approvals. Of course, what pharmaceuticals are available, and to which patient groups, is dictated by research and conclusions drawn in earlier studies about their safety and efficacy. In countries not running clinical trials, there is not only a lack of access, but resources are generally scarce. Emergency and compassionate use programmes are limited and some drugs on developed markets may not be readily available if they are not marketed in that country or region.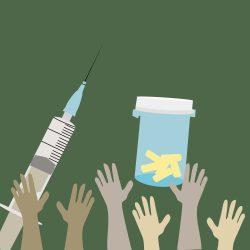 Secondly, the ability of emerging countries to access pharmaceuticals is heavily reliant on the prices set by pharma. Approximately €15.9 billion of funding has been donated to global coronavirus response funds in order to support the development and equitable access to coronavirus vaccines, tests and treatments. This money will also be used to financially support emerging countries as they attempt to recover from COVID-19; however, this requires appropriate treatment pricing in order to first curb the spread of the pandemic.
It appears that some companies are cognisant of the issue of pricing. For example, Gilead Sciences recently set the price for remdesivir – an RNA dependent RNA-polymerase inhibitor, that has been shown to reduce recovery time in hospitalised patients with severe COVID-19 – at $390 per vial for governments of developed countries, equating to $2,340 per course of treatment. Whereas Mylan, which is licenced to market remdesivir to 127 low- and middle-income countries, set the price for the Indian Government at INR 4,800 (approximately $64) per vial, around a fifth of the cost. Gilead stated at the time that it has entered production agreements with generics manufacturers to ensure that emerging countries are able to access necessary medications.
Finally, in order to help combat the rising number of COVID-19 cases and deaths in the US, the Department of Health and Human Services (HHS) recently announced that they have secured more than 500,000 remdesivir treatment courses. The HHS stated: "[This] represents 100 percent of Gilead's projected production for July (94,200 treatment courses), 90 percent of production in August (174,900 treatment courses), and 90 percent of production in September (232,800 treatment courses)."
No emerging country has the capability to procure this number of treatment courses unless they are donated. Moreover, developed parts of the world, including the European Union, have raised concerns over the move as remdesivir is one of only two drugs approved for treating COVID-19 and there will likely be limited access outside of the US.
Examples of knowledge sharing
UNESCO webinar and the COVID-19 Universal REsource gateway (CURE)
In May 2020, UNESCO and its partners held a webinar for interested stakeholders in South Asia, Southeast Asia and Latin America showcasing the COVID-19 Universal REsource gateway (CURE), as an example of an Open Access initiative. Professor Devika Madalli of the Indian Statistical Institute stated: "The gateway will harvest verified openly licensed information on the whole life cycle of the pandemic from multiple sources and present them in one user-friendly site." Several participants in the webinar highlighted the importance of the gateway and the need to adapt it to the requirements of subregions to reflect diverse language resources on the virus and ongoing local research efforts.
CURE is an artificial intelligence (AI) platform that automatically collects information from online sources about COVID-19. It is joint initiative between UNESCO, the Indian Statistical Institute and the Network of Scientific Journals from Latin America, Caribbean, Spain and Portugal (Redalyc). Eventually the platform, and other AI-based information collection systems, will be integrated into the Global Open Access Portal (GOAP) that provides a worldwide view on open access and highlights various initiatives, as well as advocating for successful policies, to promote open access to scientific information. 
The work of the World Health Organization (WHO)
The WHO is sharing information on COVID-19 management, health implications and research progress globally. It has also dispersed expert teams to help support the COVID-19 response in several emerging countries, including Belarus, Egypt, Azerbaijan and a virtual mission to Armenia, among others. Around 70 missions have been initiated in countries in the European Region to assist with responses to COVID-19 outbreaks, including a team of five public health experts and epidemiologists who arrived on 7 July in Turkmenistan.
The organisation continues to collect the latest research, international scientific findings and knowledge on COVID-19, presenting it in a searchable multilingual database. While not exhaustive, the database is updated daily with new research and is a comprehensive source of current literature. The Health System Response Monitor (HSRM) has also been designed and implemented in Europe to collect and organise up-to-date information on how countries are responding to the COVID-19 pandemic.
Another pool of information, the COVID-19 Technology Access Pool (C-TAP), will also compile pledges of commitment to share COVID-19 health technology related knowledge, intellectual property and data through the WHO's 'Solidarity Call To Action'.
Conclusion
While there may be a disparity in which countries are currently suffering from the virus and those that are actively conducting COVID-19 research and clinical trials, information on the latest research, medical interventions, clinical practices and support with COVID-19 policies is available to all through bodies such as UNESCO and the WHO.
In the current age of digital technology, geographical distance should not be a barrier between policy makers and the experts and information they need. Several AI and other platforms are already under development and it is hoped that these can make research more accessible to those in need.
References:
COVID-19 Dashboard. The Center for Systems Science and Engineering (CSSE) at Johns Hopkins University (JHU).  [Accessed: 7 July 2020]. Available at: https://coronavirus.jhu.edu/map.html