Top 10 biopharma workplaces in the US
A Fortune report reveals the best 10 places to work in the US biopharmaceutical industry.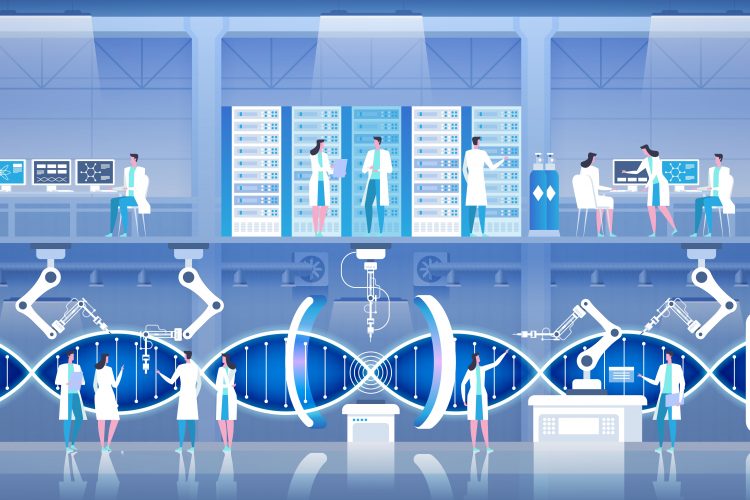 A report from Fortune, which surveyed nearly 800,000 employees, has revealed the top 10 places to work in biopharma in the US.
The survey asked over 60 questions to employees about the level of trust they feel their organisation lends them and the extent to which they feel able to reach their full potential. Other questions include whether employees regularly experience innovation, the company's values and the effectiveness of their leaders.
Here, we delve into the companies listed in the report and highlight some of their attributes and latest news, research and drug approvals.
10. Genentech – South San Francisco, California
Kicking off the list in 10th place is the biopharmaceutical company Genentech, with 85 percent of its employees saying it is a "great" place to work, according to Fortune's survey.
The company, which has been a member of the Roche Group since 2009, was founded in 1976. It currently has over 13,500 employees in the US.
In June of 2020, the US Food and Drug Administration (FDA) approved Phesgo (fixed-dose combination of Perjeta and Herceptin for subcutaneous injection) for HER2-positive breast cancer. According to Genentech, their drug offers a fast route of administration for both Perjeta and Herceptin in minutes, compared to hours with standard intravenous administration.
9. AbbVie – North Chicago, Illinois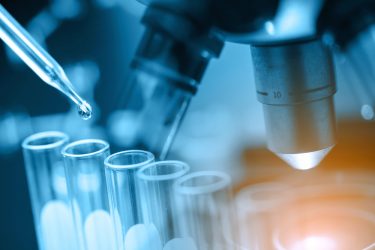 AbbVie comes in next, with 88 percent of employees believing the biopharma company is a great workplace. Only founded in 2013, the company is a spin-off from Abbott Laboratories and currently employs around 29,000 people, of which almost 14,000 are in the US.
AbbVie released data recently, demonstrating that its once-daily drug Rinvoq® (upadacitinib) had long-term effects, continuing to improve signs and symptoms in patients with rheumatoid arthritis at 72 and 84 weeks.
Rinvoq is a selective and reversible JAK inhibitor discovered and developed by AbbVie and is approved as an oral, once-daily, 15mg therapy for adults with moderate to severe active rheumatoid arthritis.
8. Novo Nordisk – Plainsboro, New Jersey
Next up is Novo Nordisk, with 89 percent of employees believing the company is an excellent place to work, trusting them and allowing them to reach their potential.
Although Novo Nordisk was founded in 1923 in Denmark, today it employs people in over 80 countries and sells its products in roughly 170. The biopharma business currently boasts over 4,000 US-based employees. Its main focus is to research and supply treatments for diabetes as well as other chronic diseases such as obesity.
Recently, the company's Rybelsus® (oral semaglutide) therapeutic was given approval in Japan for the treatment of type 2 diabetes. According to Novo Nordisk, this is the first and only oral glucagon-like peptide-1 receptor agonist (GLP-1 RA) in a tablet formulation, for the treatment of adults with type 2 diabetes.
7. Exact Sciences Corporation – Madison, Wisconsin
Seventh on the list is Exact Sciences Corporation, where 90 percent of workers thoroughly enjoy working. This biopharmaceutical company was founded in 1995 and focuses on early cancer detection as well as treatment guidance and monitoring.
In May this year, Exact Sciences announced new data on its Oncotype DX Breast Recurrence Score® test. Three studies demonstrated that the test can provide personal and improved neoadjuvant treatment decisions in women with hormone receptor positive, HER2-negative breast cancer.  
6. Acorda Therapeutics – Ardsley, New York
According to Fortune, 94 percent of employees at Acorda Therapeutics answered the survey questions very favourably. With 475 employees based in the US, the biopharma company was founded in 1995 in New York and has a focus on neurological conditions, such as Parkinson's disease and multiple sclerosis. 
In a recent statement, the company said that in response to the COVID-19 pandemic, it has launched a new, remote communications programme, enabling it to connect with healthcare professionals and patients to provide product education, information and support. Acorda has also launched virtual speaker programmes and product webinars.

5. Harmony Biosciences – Plymouth Meeting, Pennsylvania
One of the newer companies on the list, Harmony Biosciences was founded in 2017. Of its 151 US-based employees, 95 percent say this biopharmaceutical company is a fantastic workplace, with innovation and effective leadership.
Harmony Biosciences focuses on developing and commercialising novel treatments for patients with rare neurological diseases, including disorders of sleep and wakefulness such as narcolepsy.
In June 2020, the company shared data on its drug Wakix® (pitolisant), which included a final data analysis of the drug in narcolepsy patients before its approval by the FDA.
4. United Therapeutics Corporation – Silver Spring, Maryland
At United Therapeutics, 96 percent of employees answered the survey with highly positive opinions of their workplace.
The company was founded in 1996 and currently has 913 US-based workers according to Fortune. Under its wholly owned subsidiary, Lung Biotechnology, United Therapeutics is developing transplantable lungs and other organs.
In April, the biopharma business announced the release of additional studies on its Orenitram® (treprostinil) extended-release tablets which provide evidence of the beneficial treatment effect in patients with pulmonary arterial hypertension (PAH), including key haemodynamic parameters. The drug was originally approved by the FDA in 2013, with a label indicating that it improves PAH patients' exercise capacity when used as a monotherapy.
3. Boston Pharmaceuticals – Cambridge, Massachusetts
Next up is Boston Pharmaceuticals, which 97 percent of workers say is a great workplace. This biopharmaceutical company is focused on acquiring innovative molecules from pharmaceutical and biopharmaceutical companies and transforming them into differentiated therapeutics.
In February, the company announced that Dr Craig Basson was appointed as Boston Pharmaceuticals' Chief Medical Officer. Previously, Basson was the Global Head of Translational Medicine (Cardiovascular and Metabolism) at Novartis for 10 years.
2. Horizon Therapeutics – Lake Forest, Illinois
Of Horizon's 919 US-based employees, 98 percent agree that the company is an excellent place to work, Fortune have found. Founded in 2008, Horizon now has over 1,200 employees in total with a focus on helping patients with rare and rheumatic conditions.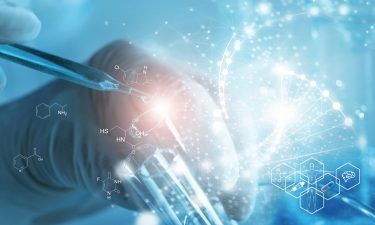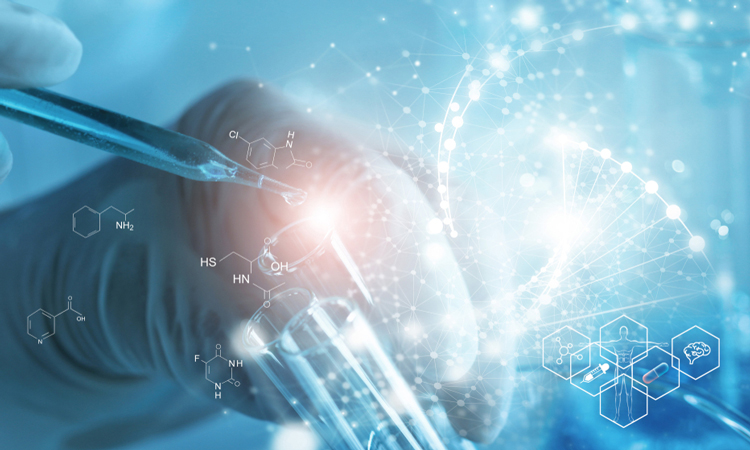 The biopharma company recently announced its randomised controlled trial for Krystexxa® (pegloticase injection) has reached its target enrolment. The study will investigate the drug co-prescribed with methotrexate as an immunomodulator to enhance response rates for people living with uncontrolled gout.
1. Accent Therapeutics – Lexington, Massachusetts
Coming in as the best biopharmaceutical workplace in the US is Accent Therapeutics, with 100 percent of its 24 US-based employees agreeing that this is a great place to work. According to the survey, Accent Therapeutics trusts its employees and enables them to fulfil their potential while remaining innovative, maintaining its values and utilising effective leadership. This company's focus is on potent drug molecules that selectively inhibit RNA-modifying proteins (RMPs) that drive cancer.
Announced in June, Accent Therapeutics is set to partner with AstraZeneca to collaborate on discovering, developing and commercialising therapeutics targeting RMPs for the treatment of cancer. According to the company, inhibition of RMPs is a new approach for addressing RNA pathobiology by targeting proteins that control many aspects of RNA biology.