Post COVID-19: time for drug manufacturers and healthcare providers to rethink their strategies
Mike Owen details how supply chains have been disrupted by COVID-19 and why smart information management can offer a new source of renewed trust.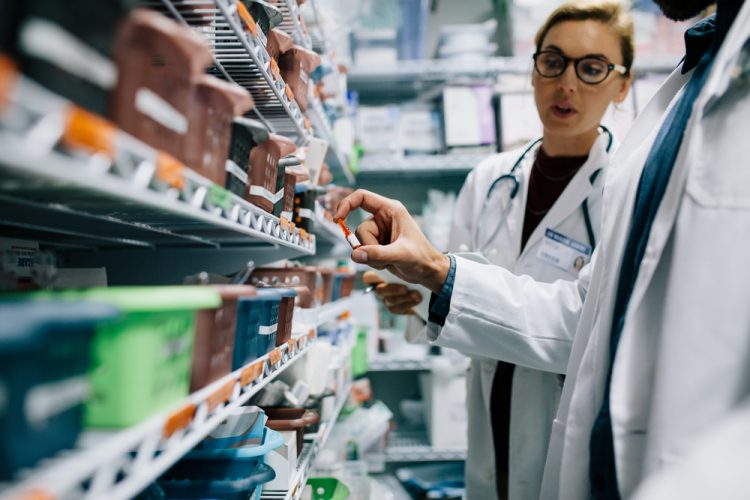 Changing patient habits during COVID-19
Recent research from PwC's Health Research Institute (HRI) on US consumer sentiment before and during the pandemic1 reveals that patients are accessing health information in new ways. They found that new telehealth users include generally healthy people looking for a faster way to access a medical professional and, critically, people with more complex medical conditions who need to manage their health. It also found that US consumers are adopting a more active role in the health system. For example, many are willing to participate in clinical trials or share their personal data to help discover new treatments or ways of delivering care for COVID-19 and other ailments.
Patients looking for new medications and cures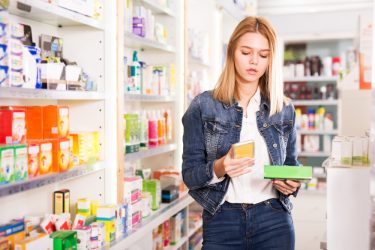 US consumers told the HRI that they were obtaining health information from three or four sources on average during the pandemic as their existing medication was either not available or in short supply. They were also searching for information on possible cures for COVID-19. The worry is that patients are turning to the dark web2 or unscrupulous marketplaces to seek those cures rather than asking their health practitioner.
There has also been an unprecedented demand for any type of product that has the smallest semblance of being able to treat COVID-19. Patients who previously used some of these remedies for other chronic illnesses have experienced challenges when attempting to receive their medication regimen, while the product headed to the acute care setting is not meeting overall demand. Patients are therefore seeking more product information from a variety of sources in order to look after their own health choices.
Traditionally the doctor has been the intermediary between drug companies and patients, but HRI found that 50 percent of consumers would share their data directly with a drug company to get more useful, personal information that caters to their specific needs.
This is where the opportunity lies for drug manufacturers to engage with end patients in a new and informed way.
Challenges to supply chain transparency
The COVID-19 pandemic has also exposed, particularly in the healthcare industry, the fragility and deficiencies of the supply chain both from a national and international perspective.
International manufacturers have had to put their production on hold or identify different suppliers to maintain demand and inventory.
Trust in the value chain between supplier, doctor and patient has been severely rocked"
The supply of foreign-manufactured active pharmaceutical ingredients (APIs) to the US is vulnerable to fluctuations. This is reflected in US Food and Drug Administration (FDA) data,3 which shows a total of 1,079 facilities worldwide that produce the 370 drugs on the World Health Organization's (WHO) Essential Medicines List that are marketed in the US. However, just 21 percent of those facilities are based in the US. This means that companies will need to search for new manufacturing facilities and resort to sourcing new formulas for drug production to cater for demand.
A lack of accurate product information is providing a bottleneck in the production cycle as companies are fighting to get new drugs onto the market. Transparency of the supply chain and the provision of detailed product information for a newly engaged patient end-user will be key to the opportunities that will help drug companies during the crisis.
Benefits of product information solutions and EDetailing
Trust in the value chain between supplier, doctor and patient has been severely rocked. A reset is needed in the process to deliver accurate product data where and when needed according to a patient's own medical data. The situation also offers a big opportunity for drug manufacturers to rebuild the trust by supplying accurate product data to allow healthcare practitioners the ability to make decisions on prescriptions and patient care.
One answer is EDetailing,4 which improves relationships with doctors, healthcare providers and veterinarians. It is defined as utilising technology detailing the process for healthcare, pharmaceutical and medical organisations. These companies use it to communicate their product information and service messages to other healthcare professionals.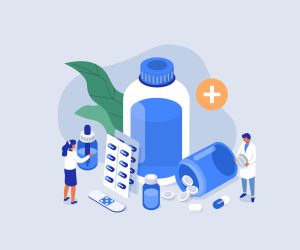 Some companies use Product Information Management (PIM) solutions as a portal to provide transparency through the supply chain to professionals and patients. Holding data on one digital platform reduces the risk of human errors in reporting or product updates. For healthcare practitioners it provides essential thorough background information for diagnosing during emergencies.
A PIM also allows for automation processes to comply with international and country specific regulations such as the FDA's Unique Device Identification5 or GS16 standardisation. The implementation of UDI can enhance patient safety and improve efficiency in the healthcare supply chain. The system is expected to unambiguously identify medical devices throughout the global supply chain by providing precise information for healthcare professionals, offering a secure global supply chain with more accurate reports of adverse events, effective management of medical device recalls and reduction of medical errors.
Check on accurate, relevant information
The ability for medical facilities to keep a check on inventory with real-time data and order supplies before life-saving equipment runs out will be vital. Medical personnel will know exactly how much of an item or product is needed and where. Individuals can see what supplies are available in other locations. If a medication cannot be obtained at one location, a facility nearby may help.
Drug manufacturers may therefore have a duty to perform to re-establish trust in the doctor-patient relationship by providing transparency in the accuracy of information that is available for their products either on their website or in their marketplaces. Using an omni-channel PIM that connects all parts of the supply chain could be the answer.
About the author
Mike Owen has worked in tech and marketing with many international companies for over 20 years, building up a strong interest and writing on how advanced and innovative technologies are impacting marketing and business practices in markets through digital transformation.
References 
Related diseases & conditions