Cannabinoid series: developing a synthetic CBD tablet
Aubrey Dan explains how EmpowerPharm developed its synthetic CBD tablet and why a novel formulation could help combat a range of indications.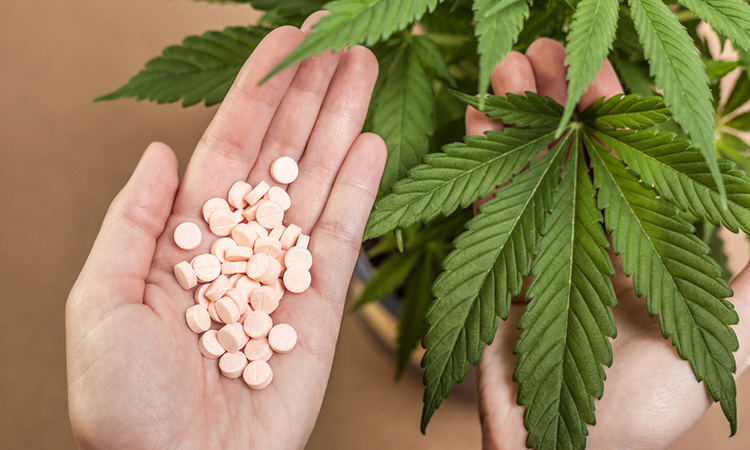 With the continued interest in the opportunities that cannabinoids offer, it makes sense that all avenues are being pursued. EmpowerPharm Inc has chosen the route of developing a new synthetic cannabidiol (CBD) tablet that could help combat mental health issues – specifically anxiety during the COVID-19 pandemic.
European Pharmaceutical Review's Victoria Rees spoke with Aubrey Dan, Co-founder and Executive Chairman of EmpowerPharm to find out how the new synthetic CBD tablet was developed and what went into establishing their good manufacturing practice (GMP)-compliant facility.
Why develop synthetic CBD?
Dan said that the synthetic form of CBD has a broad range of therapeutic potential, with previous research showing anecdotal evidence on symptoms of anxiety, stress, pain and insomnia. Mostly it has been formulated so that it can be administered with smoking, vaping or in oil drops.
Instead, he wanted to transform CBD into a pharmaceutical and standardised product that could be prepared into a tablet with an active pharmaceutical ingredient (API) that is synthetically derived that is 99.9 percent pure and has no tetrahydrocannabinol (THC). One benefit of this, he explained, is that other pharmaceuticals used for anxiety such as benzodiazepines, can be highly addictive and cause problems for patients. Therefore, a non-addictive CBD is a solution and alternative to this issue.
Similarly, some research has shown CBD can help with the reduction of opioid use. "If I am able to help contribute towards the reduction of [opioid use] and improve society by managing the situation then that is the biggest way to give back to society that pharmaceuticals can offer right now – especially in light of what is happening with COVID-19."
Why not use CBD oil extract?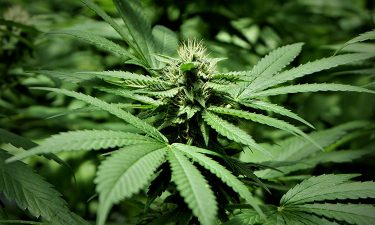 Products that contain CBD oil extract have potency in the range of 65 to 80 percent instead of 99.9 percent, Dan explained, while the remaining amount are various naturally occurring cannabinoids including traces of THC as well as other substances of varying qualitative and quantitative composition due to batch and season variability. Cannabis CBD extracts therefore lack the rigorous standardisation required and strict pharmaceutical specifications so would not meet current quality guidelines and regulatory requirements to be approved as a drug.
The first steps
Dan explained that when EmpowerPharm began their development process, the research team were looking to find a derivative from hemp that could be crystallised. They identified a potential source for this derivative in Europe; however, they soon realised that the scale this could be produced was not sufficient for their needs.
"The biggest challenge was sourcing the API CBD from a GMP source," Dan said, adding that there are only a few manufacturers that make the products they required in a GMP manner. "Finding the right one was not a simple task." He emphasised that many API suppliers claim their products are GMP-certified despite being outsourced to third-party companies who do not have GMP certification by a federally regulated body. While there were some options for suppliers in Europe, they were lucky to find one locally in Canada.
This supplier had already synthesised a CBD API that was GMP-approved by Health Canada, the US Food and Drug Administration (FDA) and in Japan and the company had already developed it from a pilot batch to a large scale batch.
One year later, this partnership enabled EmpowerPharm to develop a novel tablet formulation, which Dan summarised as their path "from API to a finished tablet form." He said that now, their next step is to enter a Phase I clinical trial.
Establishing a GMP facility
The company has developed a new GMP pharmaceutical manufacturing facility in Burlington, Canada. According to Dan, with their facility the company will soon be ready to conduct clinical batch manufacturing, testing and release for their Phase I clinical trial.
"Within a few months we anticipate that Health Canada will perform a full inspection for our Drug Establishment Licence (DEL) – depending upon how things are with COVID-19," Dan said. "We have gone through the entire process of our standard operating procedures and quality systems, ensuring that our quality controls and management systems are all up to speed."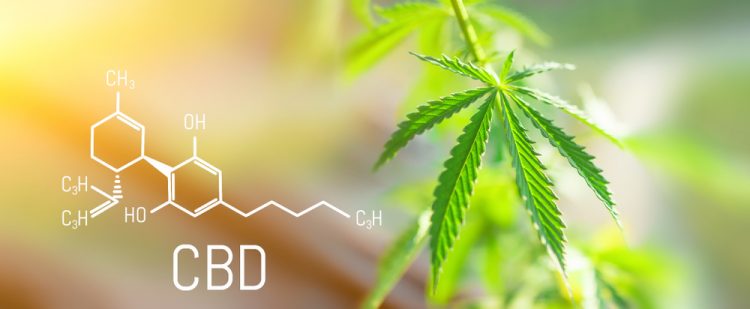 Developments in the cannabinoid market
Looking forward, Dan is excited to see further developments in the cannabinoid market. The company has been approached by leading academic institutions looking to work together on clinical research to further understand the benefits of CBD on other indications.
"I think there will be more and more sophistication and broad applications for CBD," said Dan. As a potential first-line therapy, specifically with pain, anxiety, stress and insomnia, he predicts that Empower CBDTM has the potential to be highly useful in the physician's toolkit.
Read our previous instalment in the Cannabinoid series by clicking here.