QA/QC & Analytical Techniques In-Depth Focus 2020
In this in-depth focus find out why deep ultra-violet (DUV) handheld devices could replace current onsite cleaning verification applications and how Raman spectroscopy could be used to improve COVID-19 detection.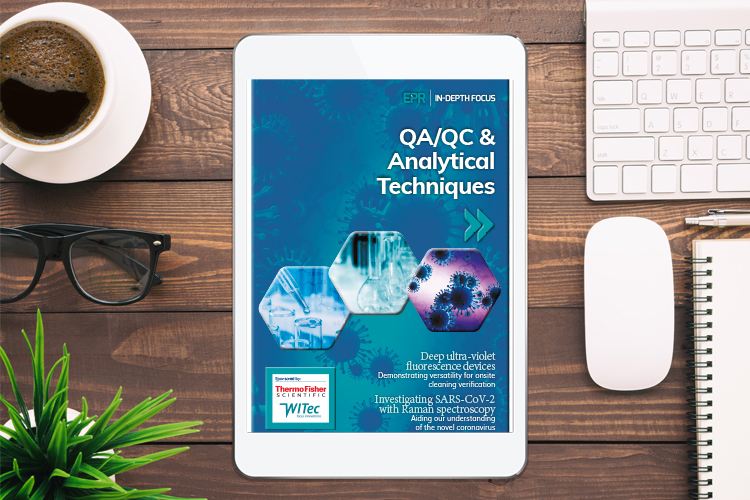 Included in the QA/QC In-Depth Focus:
Recent improvements in deep ultra-violet fluorescence devices for cleaning verification
Since their debut, the range of applications for which deep ultra-violet (DUV) handheld devices are used in the pharmaceutical setting continues to grow. For pharmaceutical or biopharmaceutical cleaning verification, there is a requirement for a versatile and adaptive analytical and imaging device to demonstrate and document cleaning cycles. Here, Krishnakumar Chullipalliyalil and Michael McAuliffe demonstrate the versatility of DUV handheld devices for onsite cleaning verification applications as a potential replacement to existing methods.
Raman spectroscopy: a useful tool in the fight against COVID-19
Raman spectroscopy has numerous applications in the pharmaceutical industry, ranging from verification of raw materials to quality control of products. This article explores how researchers are using the technique to aid our understanding of SARS-CoV-2, potentially improving detection speed and methods of analysis.