EMA's transformative treatments of 2020
In this article, we summarise the trial findings for the European Medicines Agency's 13 most transformative therapies of 2020.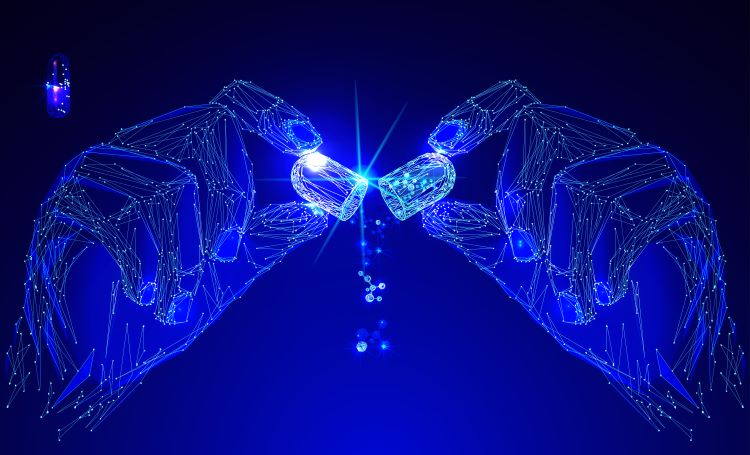 Despite the challenges presented by COVID-19, 2020 was a bumper year for approvals by the European Medicines Agency (EMA). According to their latest report, the EMA recommended a total of 97 human medications for approval in 2020, including 22 orphan drugs and 39 new active substances.
In this article, European Pharmaceutical Review's Hannah Balfour summarises the trial findings for the treatments reported to significantly advance their therapeutic areas during 2020.
The EMA's Human Medicines Highlights 2020 report lists all the medicines recommended for approval in 2020 by their indications. Overall, oncology had the most approvals – 21 in total – followed by haematology/haemostaseology with 14 and infectious diseases and pneumology/allergology, each with 11. Oncology also had the largest number of new drug substances approved – 11 of the 21 authorised, five of which are orphan medicines.
Transformative treatments of 2020
Oncology
According to the agency, the medicines that represent significant progress in oncology are two orphan drugs: Blenrep as a treatment for adults with relapsed and refractory multiple myeloma that is resistant to other therapies; and Tecartus in relapsed or refractory mantle cell lymphoma (MCL). Rozlytrek, a treatment for patients with solid tumours harbouring a neurotrophic tyrosine receptor kinase (NTRK) gene fusion or ROS1-positive advanced non-small cell lung cancer (NSCLC), was also highlighted. All three were recommended for conditional marketing authorisation.
Blenrep (belantamab mafodotin) was endorsed primarily on the results of the DREAMM-2 study (NCT03525678), which evaluated the safety and efficacy of the antibody-drug conjugate in 218 adult patients with relapsed or refractory multiple myeloma who had previously received at least three prior therapies – immunomodulatory drugs, proteasome inhibitors and anti-CD38 monoclonal antibodies. Blenrep had a clinically meaningful overall response rate (31 percent) with three percent achieving a complete response and a partial response in 27 percent. In addition, 73 percent of responders had a response duration of at least six months.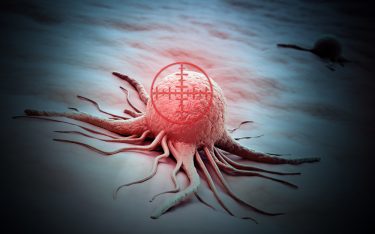 Tecartus (autologous anti-CD19-transduced CD3+ cells) was recommended for conditional marketing authorisation based on the results of ZUMA-2, a single-arm, open-label study which enrolled 74 adult patients with relapsed or refractory MCL. Overall, 87 percent of the patients responded to the chimeric antigen receptor (CAR) T-cell therapy, 59 percent with a complete response. The median duration of response was not reached after six months of follow up.
Rozlytrek (entrectinib) was also recommended in NTRK gene fusion solid tumours based on studies in 74 adults. In these trials, 64 percent of patients responded, with the average duration response lasting 12.9 months. It was backed in NSCLC with ROS1 gene fusions because 73 percent of the 94 patients who received the drug responded; the average duration of response was 16.5 months.
Endocrinology
Givlaari – the first treatment for acute hepatic porphyria (AHP) in patients aged 12 years and older – and Rybelsus, the first oral glucagon-like peptide (GLP-1) receptor agonist treatment for adults with insufficiently controlled type 2 diabetes, were both recommended for marketing authorisation in endocrinology.
Givlaari (givosiran) was recommended based on the results of a Phase III trial called ENVISION (NCT03338816) which enrolled 94 AHP patients across 18 countries. AHP is a genetic condition in which patients lack certain enzymes needed to produce haem, and is characterised by toxic accumulation of porphyrins such as aminolevulinic acid (ALA) and porphobilinogen (PBG) in the body. This causes attacks of severe abdominal pain, vomiting and nervous system disorders, such as seizures, depression and anxiety.
In the trial, monthly administration of Givlaari reduced the mean annual rate of AHP attacks by 74 percent compared to placebo. In addition, researchers reported patients having a 92 percent decrease in the amount of ALA and an 89 percent reduction in PBG in the urine of patients. Some patients that chose to continue taking Givlaari for an additional 30 months maintained their lower annual attack rates and ALA levels. Patients who switched from the placebo to Givlaari during the extension study also showed a rapid reduction in both AHP attack rates and ALA levels.
Rybelsus (semaglutide) was studied in eight clinical trials that included patients at various stages of type 2 diabetes. In three of these studies, Rybelsus was compared to a placebo; in others its efficacy was compared with empagliflozin, sitagliptin and liraglutide. In the development programme, it was also studied as a monotherapy and in combination with metformin, sulfonylureas, sodium-glucose co-transporter (SGLT-2) inhibitors, insulins and thiazolidinediones. Read more about the trials here.
Infections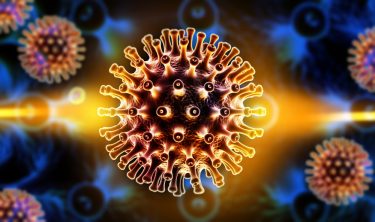 The EMA's Committee for Medicinal Products for Human Use (CHMP) suggested the combination of Rekambys (rilpivirine) and Vocabria (cabotegravir) be granted marketing authorisation as the first antiretrovirals for HIV type 1 available in a long-acting injectable formulation.
The combination is intended for maintenance treatment of adults who have undetectable HIV levels in the blood (viral load less than 50 copies/ml) alongside their current antiretrovirals treatment.
The opinion was based on three Phase III, randomised, open-label, multicentre clinical trials, which enrolled more than 1,200 HIV-infected, treatment naïve or successfully treated men and women aged 18 years or older. These studies demonstrated that injections of Rekambys and Vocabria regimen administered every four or eight weeks (monthly or bimonthly) were as effective at maintaining viral suppression as the current regimens of daily antiretroviral therapies.
Immunology/rheumatology/transplantation
Idefirix (imlinfidase) was highlighted as a major advance in transplantation, being the first treatment recommended for conditional approval in adult patients waiting for a kidney transplant, who are highly sensitised against tissue from the donor.
Idefirix is made from an enzyme derived from the Streptococcus pyogenes bacterium, which degrades immunoglobulin G (IgG) antibodies, such as those produced by a patient against a transplanted organ. By breaking down IgG, the medicine is expected to prevent the patient's immune system from attacking the newly transplanted organ, thereby reducing the risk of organ rejection.
Three open label, single arm, six-month trials assessed the safety and efficacy of Idefirix as a pre-transplant treatment. In these studies, 46 sensitised patients were transplanted. All patients who were crossmatch positive when included in the study were converted to negative within 24 hours after treatment with Idefirix. The studies also reported excellent results on kidney function and graft survival after six months.
Neurology
Zolgensma was approved in babies and young children with spinal muscular atrophy (SMA) and Libmeldy was recommended as a treatment for metachromatic leukodystrophy (MLD), a rare inherited metabolic disease that affects the nervous system.
Zolgensma (onasemnogene abeparvovec) is a gene therapy that provides SMA patients with a fully functioning copy of the survival motor neuron 1 (SMN1) gene, one of two related genes that are known to be dysfunctional in the condition. It was recommended for a conditional marketing authorisation after a clinical trial with 22 patients (aged six months and younger) showed the treatment significantly improved their survival and motor milestones.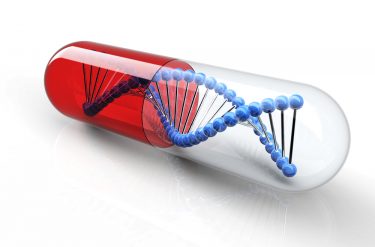 Of the 22 patients enrolled in the trial, 91 percent survived without needing permanent ventilatory support at 14 months of age, typically only 25 percent of patients survive to 14 months. These patients also achieved motor milestones not usually achieved in the natural history of the disease; 64 percent achieved independent sitting before 18 months of age and one patient walked unassisted before 16 months.
Libmeldy was endorsed for marketing authorisation after trials showed the gene therapy could benefit patients who either had no or early symptoms of the disease. The treatment uses a lentiviral vector to insert a functional copy of the gene encoding the arylsulfatase A (ARSA) enzyme into CD34+ haematopoietic stem and progenitor cells collected from either the patient's own bone marrow or peripheral blood. These cells are then injected back into the patient as a one-time infusion, and are expected to start producing the ARSA enzyme. The functional enzyme breaks down the build-up of sulfatides in the central and peripheral nervous system, which causes the progressive loss of motor function and cognitive ability characteristic of MLD.
Pneumology/allergology
The Enerzair Breezhaler is the first asthma triple combination therapy with an optional electronic sensor to collect data on patient use; and Kaftrio was approved as a treatment for cystic fibrosis for patients aged 12 years plus with the F508del mutation in the cystic fibrosis transmembrane conductance regulator (CFTR) gene.
The Enerzair® Breezhaler® (QVM149; indacaterol acetate, glycopyrronium bromide and mometasone furoate [IND/GLY/MF]) was recommended for marketing authorisation based on the results of a Phase III randomised, double blind study, which showed non-inferiority to a free combination of twice-daily, high-dose salmeterol xinafoate/fluticasone propionate (Sal/Flu) plus once-daily tiotropium (Tio). It also demonstrated clinically meaningful improvements in lung function and asthma control, as well as reduction of exacerbations.
The CHMP also adopted a positive opinion for Zimbus Breezhaler (indacaterol, glycopyrronium and mometasone furoate), which is a duplicate of Enerzair Breezhaler for the treatment of asthma.
Kaftrio (elexacaftor tezacaftor and ivacaftor) similarly gained a positive opinion from the EMA based on safety and efficacy data from two clinical trials involving over 500 patients. In each study, Kaftrio significantly improved the patients' lung function and decreased sweat chloride. In the first trial, comprising patients who were heterozygous for F508del with a MF mutation, the lung function increased by 14.3 percent compared to patients who took placebo; and in the second trial, comprising patients homozygous for F508del Mutation (F/F), it increased by 10 percent compared to patients taking the cystic fibrosis medicine Symkevi. 
Uro-nephrology
Oxlumo for the treatment of the rare inherited disorder primary hyperoxaluria type 1 (PH1). PH is a rare inherited disorder characterised by the overproduction of oxalate, which can form calcium oxalate deposits, causing stones in the kidney and urinary tract, as well as injury to other organs. Symptoms of the disease include renal colic, blood in the urine, frequent urinary tract infections and stomach pain. PH1 is the most common type, accounting for 80 percent of cases.
Oxlumo™ (lumasiran) is a small interfering ribonucleic acid (siRNA). In trials it was able to reduce plasma oxalate levels, as well as 24-hour urinary oxalate excretion, compared to a placebo treatment. It was recommended for marketing authorisation by the CHMP based on a six-month study, wherein over 50 percent of 38 patients aged six to 60 years old achieved normalisation of oxalate excretion, and 84 percent achieved near normalisation.
Vaccines
The two components of the first vaccine regimen to prevent Ebola virus disease in individuals aged one year and older, Zabdeno and Mvabea, were also highlighted in the report.
Under the two-dose prophylactic regimen, Zabdeno (Ad26.ZEBOV) is given first and Mvabea (MVA-BN-Filo) is administered approximately eight weeks later as a booster.
Zabdeno and Mvabea received the positive opinion under exceptional circumstances, through the EMA's accelerated assessment mechanism, in light of the ongoing Ebola outbreak and high mortality rates in The Democratic Republic of Congo (DRC).
Its immunogenicity was studied in a total of 3,367 adults, adolescents and children who participated in five clinical studies conducted in Europe, Africa and the USA. These studies demonstrated that the vaccine regimen is safe and could induce an immune response against Ebola virus, but did not ascertain the level of protection provided. Effectiveness data are continuing to be collected through an ongoing observational study in DRC. These results, and those of other studies, must be included in post-marketing safety reports continuously reviewed by EMA.