Keeping momentum in the life sciences sector
In the wake of the UK's agreed deal with the EU, Andrew Howard, Deputy Director for Trade, Regulation and Analysis in the Office for Life Sciences, offers advice to those life sciences businesses navigating the transition to a new regulatory landscape.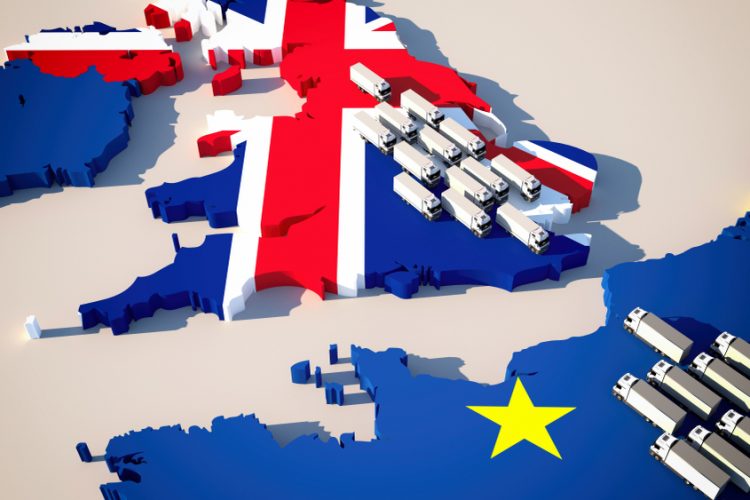 The UK has agreed a deal with the EU that supports continued regulatory cooperation to promote public health, engender patient safety and help ensure medicines and medical devices continue to be available both here and in Europe. 
It includes an agreement to recognise Good Manufacturing Practice (GMP) inspections and the sharing of information, as well as establish a medical product working group that is empowered to exchange regulatory information. We are confident that the deal will support our ambition for the UK to be the best place in the world to develop and launch innovative medicines, technologies and diagnostics for the benefit of patients and businesses alike. 
As with any major change there will be bumps in the road and challenges to overcome. With an investment of £4 billion, the UK Government has laid the groundwork to minimise disruption and give traders time to adjust to new processes. New border controls will be introduced in three stages until 1 July 2021,1 with simplified Rules of Origin procedures. These have been temporarily agreed with the EU until the end of December 2021, by implementing a 12-month waiver on supplier declarations. The flow of critical goods, such as vaccines and vital medicines, has been safeguarded by increasing freight capacity, so that no one need worry about food, medicine or vital supply chains.
What do life science businesses need to do to keep their business moving? 
Many UK pharmaceutical companies have already taken the necessary steps to operate under the new rules around exports, imports, tariffs, data, hiring and travel. For those companies yet to take action, there is a wealth of support available.2
Key actions to take: 
Make customs declarations when exporting goods to the EU. You can make the declarations yourself, but most businesses use an intermediary

like a courier, freight forwarder or

customs agent 
Make sure you have an EORI number starting with GB. If exporting, you will need to check that the EU business you are exporting to is also ready 
Check the Medicines and Healthcare products Regulatory Agency (MHRA) guidance for the life sciences industry organisations to follow from 1 January 2021 
Check guidance on importing human medicines to the UK
Check for any changes to tariffs for trade with countries outside the EU
Check visa or work permit requirements if you are due to travel to the EU for work
Apply to become a Home Office licenced sponsor if you want to hire from outside the UK, including from the EU. The new system does not apply when hiring Irish citizens or EU citizens who were already living in the UK by 31 December 2020 
Ensure your UK professional qualifications are officially recognised to work in a regulated profession in the European Economic Area (EEA) or in Switzerland.
If you move goods into, out of or through Northern Ireland, check the guidance and find help and support on GOV.UK: 
Refer to the new free-to-use Trader Support Service which helps businesses and traders prepare for any changes that will affect their business if moving goods into Northern Ireland 
Apply for the Movement Assistance Scheme, which helps businesses meet new requirements for moving animals, plants and associated products from Great Britain to Northern Ireland. This includes advice to businesses through a dedicated helpline and means traders will not need to pay certification costs 
Find further information on how to move medical products into, out of and through Northern Ireland here

. 
In addition, make sure that you stay abreast of the latest COVID-19 guidance that may affect your business, such as changes to travel corridors.3 

Looking ahead  
The UK has a highly ambitious strategy for life sciences, written in collaboration with industry and underpinned by a government commitment to create a global hub for life sciences in the UK. It sets out a plan to harness the UK's competitive advantages in life sciences so that we remain a global leader and seize emerging opportunities.  
The EU-UK deal means the UK can now regulate in a way that suits the UK economy and UK businesses – doing things in a more innovative and effective way. But businesses should act now to take advantage of the opportunities this change brings. Internationally, the UK will operate an independent trade policy for the first time in 50 years, creating new opportunities for exporters and delivering better choice and value for consumers. The best place for businesses to get support is GOV.UK/transition. 
Speak with your lawyer and accountant for more information, or look for answers to your questions using the checker tool to generate information tailored to your business, and to sign up for email updates 
Sign up for access to the industry government forum where Q&As are posted and where suppliers can post questions 
Check the new on-demand videos to help businesses adapt to the new rules. Searchable by sector, businesses can find out more about 18 topics that may affect them.
For any further queries please contact the business support helpline, 0800 998 1098, Monday to Friday, 9am to 6pm. Alternatively, contact Find Business Support Scotland: 0300 303 0660, Business Wales Helpline: 0300 060 3000 or the Invest Northern Ireland helpline: 0800 181 4422.
About the author
Andrew Howard is Deputy Director for Trade, Regulation and Analysis in the Office for Life Sciences, a joint office of the Department for Business, Energy and Industrial strategy and the Department of Health and Social Care at the UK Government.
References
Government accelerates border planning for the end of the Transition Period [Internet]. GOV.UK. 2021 [cited 11 March 2021]. Available from: https://www.gov.uk/government/news/government-accelerates…
TRADER CHECKLIST [Internet]. UK Government; 2021 [cited March 2021]. Available from: https://assets.publishing.service.gov.uk/government/uploads/system/uploads/attachment…
Coronavirus (COVID-19): guidance and support [Internet]. GOV.UK. 2021 [cited 11 March 2021]. Available from: https://www.gov.uk/coronavirus