Manufacturing, Packaging & Logistics In-Depth Focus 2021
Download this in-depth focus to learn about how the logistics industry rose to the challenge of the COVID-19 vaccine rollout and the complexities of the production process for plasma derived therapies.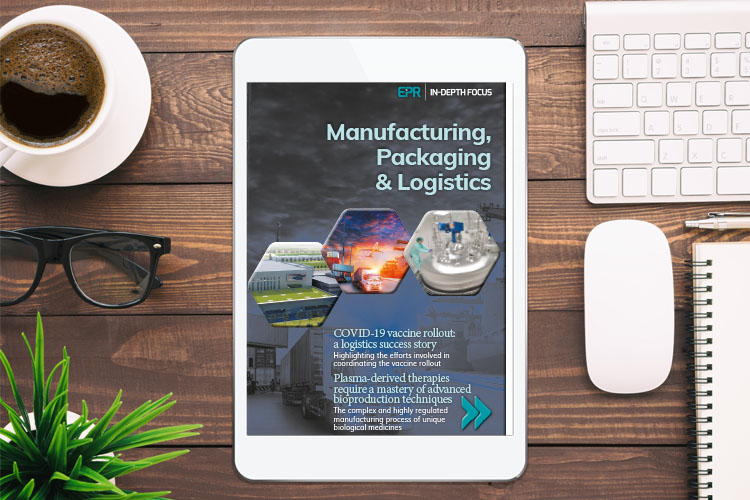 COVID-19 vaccine rollout: a logistics success story
The dedication of the science community and healthcare workers in the fight against COVID-19 has been unwavering and justly praised. Yet logistics workers and the industries that support it have also achieved tremendous feats to support the resulting aid. Here, Zoe McLernon, Multimodal Policy Manager at Logistics UK, highlights the efforts involved in coordinating the vaccine rollout.
Plasma-derived therapies require a mastery of advanced bioproduction techniques
Plasma-derived therapies and medicines provide life-changing treatments for patients around the world who suffer from serious, and often rare, diseases that affect the immune system or result from non-functioning proteins in blood plasma. Carole Resman, Executive Vice President Production at LFB, describes the complex and highly regulated manufacturing process of these unique biological medicines.