How small medical device manufacturers can achieve cost-effective compliant labelling
Susan Gosnell, product manager at NiceLabel, explores the potential labelling compliance issues for small medical device manufacturers and discusses how cloud labelling solutions could help combat them.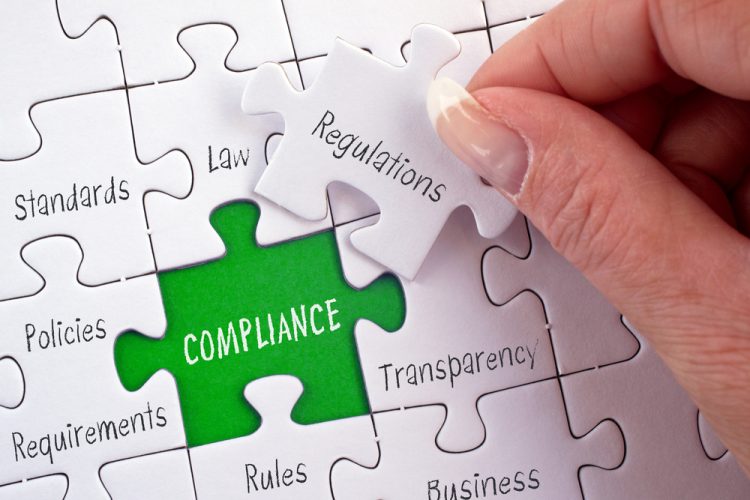 Small medical device companies struggle to ensure that their systems and processes, including labelling, are validated and that they are compliant with stringent regulatory standards aimed at ensuring traceability of medical devices. It is a major undertaking and can be a costly process. Indeed, compliance with the European Union (EU)'s Medical Device Regulation (MDR) will cost over five percent of annual sales, according to 48 percent of 101 companies polled by the German company, Climedo Health, in July and August 2020 about their MDR-readiness.
Many small device manufacturers leave the procedure until late in the day and are then scrambling to complete their validation processes and achieve compliance, when it is key that they go through these accurately and efficiently. If they get the software validation process wrong, they may need to take corrective actions later to rectify it. If they put incorrect and uncompliant data on the labels themselves, the penalties are likely to be more severe: health and safety may be put at risk and fines imposed for failing to comply.
Validation is effectively the process of getting the whole system up and running. For small medical device manufacturers, that typically means carrying out multiple tests and completing a range of documentation related to the system. That is difficult for these companies, because they typically have a small quality team that is already very busy and may not have either the time or the expertise to deal with software validation. They are typically more practiced in buying hardware or machines and validating these. Thus, software and software validation are generally far less familiar to them.
More broadly, they may struggle with achieving compliance. Often, if they have an international focus, there may be a myriad of other regulations they need to comply with. There are many regulations around the world focusing on device traceability, each with a unique device identifier component to it.
Putting a plan in place
Creating an MDR-compliant label brings with it certain requirements which differ from what is asked for under the US Food and Drug Administration (FDA)'s Unique Device Identification (UDI) system rules. Under MDR, for example, manufacturers have to ensure that the label used specifically states that the device is a medical one using a MD symbol in a box. That is one of a raft of stipulations – and meeting all of them typically involves organisations carrying out a lot of work redesigning labels.
Faced with such complexity, small device manufacturers need to have flexibility in the labelling systems and process to enable them to meet these various regulations, but invariably do not have the knowledge or the power to achieve compliance unaided.

Often, they do not have the right resources in place to manage compliance. Some only have one IT person in-house, for example. They may not have structured processes in place around roles and responsibilities, since small device manufacturers are often organised in a more fluid and informal way than their larger peers.  There may not be a clear understanding of which individual, or group, is responsible for delivering which task; for example, who is in charge of compliance on a given project, or who is taking the lead on quality of delivery.
This is often a key issue. It is difficult for small device manufacturers to do but is nevertheless very important that they do. One of the primary reasons compliance projects go wrong is because the project managers failed to identify a stakeholder critical to the process. As manufacturers and project leads work with their stakeholders, it is important to clearly assign roles and responsibilities for each stage of the process.
One key area they find difficult is keeping labels up to date and ensuring they are set up in a correct and compliant manner, which involves having all the relevant symbols in place to comply with the EU MDR or FDA regulations – whichever is most appropriate – so the business can change the designs of the label templates themselves.
Small medical device manufacturers clearly have a lot on their plate in terms of validation and compliance. So how can they go about finding a solution to the challenges they face?    
Why labelling in the cloud offers a roadmap forward
The emergence of validation-ready cloud labelling solutions represents a positive way forward. Carrying out labelling in the cloud drives scalability and productivity for small medical device manufacturers, as well as supporting enhanced efficiencies.
The latest cloud labelling solutions can support cloud to cloud integration.  They can also have validation documentation to ease the strain on IT because much of the validation process, including installation qualification, can be handled with minimal involvement from the medical device business' IT staff.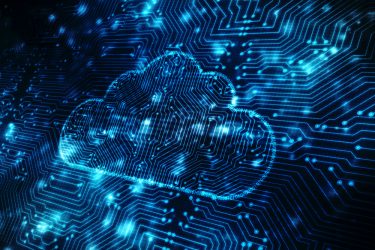 Additionally, since the labelling system is hosted in the cloud, companies can rely on vendor supplied documentation when it comes to installation and hardware qualification. The manufacturer itself is left with a much lighter burden and a streamlined path to a validated system and process. This is appealing to life sciences companies who appreciate a more relaxed release schedule which comes from updating the software once a year rather than multiple times. 
The manufacturer would of course need to work closely alongside the vendor and review and accept the documentation, but the vendor is able to do much of the work for them – providing not only the system and solution but also the full validation pack. In these scenarios, vendors sometimes claim that their labelling solution is 'qualified', meaning they set up a lot of documentation and testing when they set up 'the blank' labelling system.
…it is likely that having a cloud-based labelling system will remain especially key to achieving compliance"
The small medical device manufacturer then only has to validate its usage of that software. They can begin from a high level, which makes the critical process of achieving validation and compliance much easier and more seamless. The benefit of this is that because the device is already qualified, it really speeds the process along and is much faster for the manufacturer.
Such solutions can, in certain scenarios, be used out of the box, but the best providers can also help validate commercially available software and provide a validation acceleration pack or documentation for it, as well as providing consultancy and advice around validation where it is needed, tailored to the business's specific needs.
As such, it is likely that having a cloud-based labelling system will remain especially key to achieving compliance, since the technology is future-proof. Medical device manufacturers can be confident that vendors will be continuously updating it, enabling them to address the fast-changing upcoming new regulations and cope with whatever comes their way. Moreover, under the current pandemic conditions, where there are restrictions on people meeting face-to-face, it is a great solution to keep labelling operations moving forward.
About the author
Susan Gosnell is a product manager at NiceLabel, a label design software and label management systems provider. The company recently introduced the world's first, public, validation-ready cloud labelling solution. During her six years at NiceLabel, Susan has focused on the digital transformation of labelling for regulated companies. She has held various marketing roles in the supply chain and data security software industries for over 20 years.