Becoming a Benefit Corporation and a certified B Corp: how sustainability practices may positively impact business operations
In this article, Giacomo Chiesi from Chiesi Group outlines why the company took steps to become Benefit Corporation and B Corp certified, how this status may impact business and the associated operations.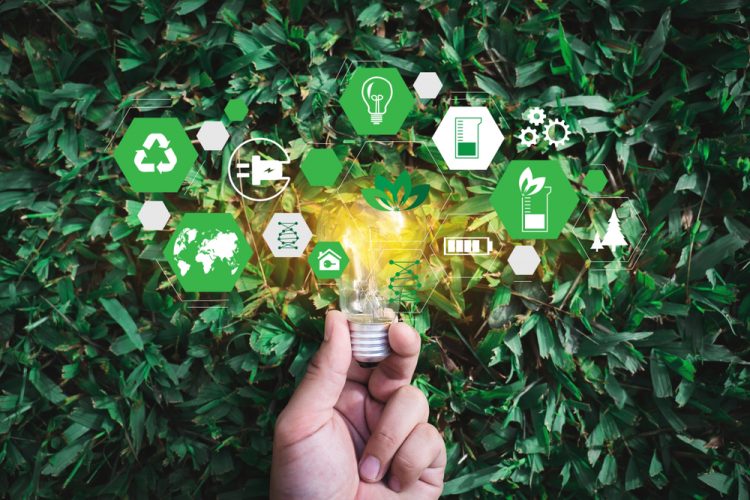 B Corp certification is a recognition of high environmental and social standards for a company. The number of certified B Corps has grown exponentially in recent decades as stakeholders, employees and consumers seek out companies committed to having a positive impact on society, the environment and the world overall. There are currently nearly 4,000 certified B Corps worldwide across a range of 150 industries and present in 74 countries.1
Benefit Corporation is a legal status active since 2016 in the US and also present in other few countries worldwide, such as Italy and France, which requires the integration of policies promoting positive value for society and the environment in a company's bylaws. This legal status is available in 37 US states and in Washington DC, with four more states currently working on legislation,2 and is defined by different requirements in other countries worldwide.
there are many opportunities for pharmaceutical companies to minimise the impact of their business and drug development operations and become drivers of positive change"
The idea of promoting a revolutionary business model, through the B Corp certification, was launched in 2006 by B Lab, a US-based non-profit organisation. B Lab created a new measurement and certification system to help businesses define themselves as socially and environmentally responsible.3 They developed a tool called the B Impact Assessment (BIA) to measure a company's impact on its workers, customers, community and environment, requiring companies to achieve a minimum score of 80 (out of a possible 200 points) to earn B Corp certification.4 B Corp companies are also required to publicly disclose their scores on BIA categories, including governance, workers, community, environment and customers, to maintain a high level of transparency. To meet all the performance requirements, some companies may need to incorporate new business models and sustainability practices before they can even be considered for B Corp certification.
In the pharmaceutical sector, less than 30 of the thousands of health services and their suppliers have become B Corps.1 Chiesi is among those who have changed their legal status, and therefore its bylaws, to become a Benefit Corporation5 and, in 2019, it was the world's largest pharmaceutical group certified B Corp.
Being a Benefit Corporation and a certified B Corp company is a true paradigm shift. It means looking beyond profit and using business as a force for good, following a shared value approach, creating economic value and, simultaneously, benefits for the community and the environment. For those truly committed to making a difference in the world, achieving this status should not be the end goal – it should be the starting point towards promoting a regenerative business paradigm that will guide all future decision-making.
Challenges to consider
Undertaking the B Corp certification path means measuring the company impact. Therefore, it also involves identifying improvement areas and embodying the concept of impact in the company's governance, strategic and operational processes.
This can require making significant changes. As the use of digital health technologies rapidly advances, propelled in part by the COVID-19 pandemic, pharmaceutical companies may need to rethink and restructure how they incorporate new technology, devices and apps into R&D processes in efforts to become more sustainable. This may not be easy in a highly regulated industry such as life sciences.
In our case, Chiesi built a strategic plan fully dedicated to sustainability, identifying the areas on which the company would intentionally seek to increase its impact in the years to come. We also merged this process with our core business strategy, enabling the team to apply the shared value perspective and consider impact-related considerations in everyday decisions.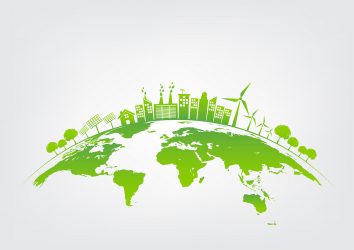 Another important aspect of B Corp certification is to amplify this approach by involving key stakeholders such as supply chain partners, who will play a role in reaching sustainability goals. For this reason, in 2019, Chiesi created the "Code of Interdependence" with 70 of its strategic suppliers, a global model that outlines the principles of the company's way of operating and doing business. Additionally, Chiesi introduced the "Responsible Investment and Partnership Policy", to ensure that the companies we partner with, invest in or acquire also adhere to a set of sustainable development goals.
Some companies may consider taking steps to become carbon neutral to align with the goals of The Paris Agreement and to quantify and reduce the sources of waste in development and production processes (eg, in terms of water, plastic, energy, etc.). In line with this, Chiesi is now developing a solution to address the carbon footprint of pressurised metered dose inhalers (pMDIs) while continuing to invest in dry powder inhaler (DPI) technology to provide the range of therapeutic treatment options that patients suffering from asthma and chronic obstructive respiratory disease (COPD) need. The first carbon minimal inhaler will be introduced by 2025 and will ensure a 90 percent carbon footprint reduction.
The opportunities
While becoming a B Corp poses unique challenges both before and after certification, the challenges translate into considerable opportunities for businesses, patients and the greater society. In addition to the positive environmental impact of sustainability practices, such as reduced CO2 emissions, waste and energy use, achieving B Corp status can also help attract new talents. Sustainability initiatives can significantly improve a company's reputation among other industry stakeholders including investors, partners and employees. Research shows that the B Corp certification can attract new talent as it promotes a company as being employee-centric and about more than profit. As a result, employees are shown to be more engaged, eager to work, profitable and likely to succeed.6
Achieving a sustainable future 
Assessments of current business practices and streamlining operations across the value chain will require a sincere commitment and involve several players at different levels, including suppliers, partners, distributors, manufacturers, customers, employees and others. Adopting an interdependence approach will be key to successful sustainability. The healthcare system is increasingly expensive and complex, but there are many opportunities for pharmaceutical companies to minimise the impact of their business and drug development operations and become drivers of positive change while continuing to work toward the ultimate goal: improving global health and quality of life for patients.
About the author
Giacomo Chiesi is currently Head of Global Rare Diseases at the Chiesi Group, where he leads the team developing and commercialising treatments for rare and ultra-rare diseases.
References