How COVID-19 has accelerated digital transformation and how laboratory orchestration platforms are changing the landscape
Thermo Fisher is ready to partner with your global team to help you meet your business goals and get life transforming treatments onto the market as quickly and safely as possible.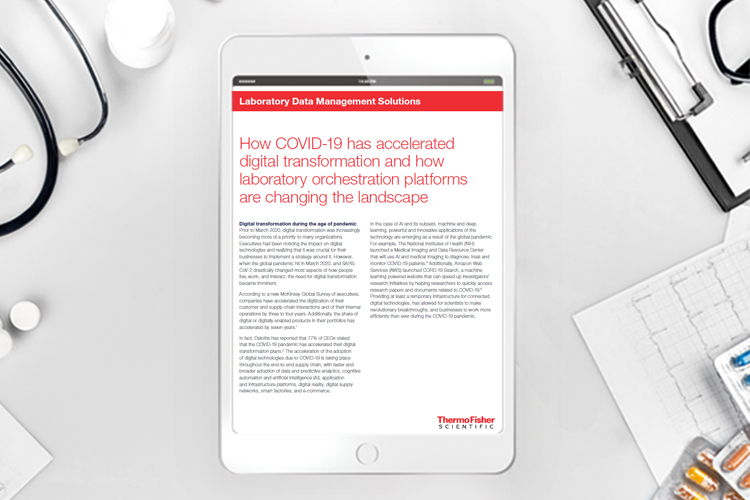 Prior to March 2020, digital transformation was increasingly becoming more of a priority to many organizations. Executives had been noticing the impact on digital technologies and realizing that it was crucial for their businesses to implement a strategy around it. However, when the global pandemic hit in March 2020, and SARS-CoV-2 drastically changed most aspects of how people live, work, and interact, the need for digital transformation became imminent.
Issue
Related organisations