Nearly two years on, how are European pharma supply chains coping with COVID-19?
When the pandemic broke out in 2020, pharmaceutical supply chains showed signs of potential failure across the continent. Now, with COVID-19 cases rising once more, and an end to the problem not yet in sight, we discuss with Medicines for Europe how these supply chains are faring, almost two years after the initial outbreak.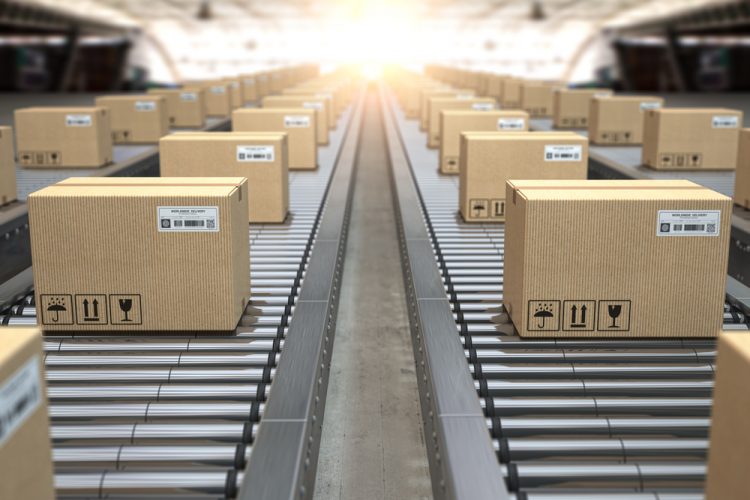 On 31 December 2019, Wuhan Municipal Health Commission in China reported a cluster of cases of pneumonia to the World Health Organization (WHO).1 By 12 January 2020 the novel Severe Acute Respiratory Syndrome coronavirus 2 (SARS-CoV-2) had been identified as the cause1 and in March 2020 the disease, later dubbed COVID-19, was responsible for widespread lockdowns worldwide. In an unprecedented response, the pharma sector rose gallantly to the challenge; not only developing, testing and gaining approval for novel vaccines, diagnostic tests and treatments to curb the spread and combat the symptoms, but also maintaining supply under the pressure of extreme demand surges, social distancing restrictions and complex globalised supply chains.
However, given the pandemic's continuation almost two years later, and at the time of writing cases rising once again in Europe, how are pharmaceutical supply chains faring and what actions can be taken to safeguard critical medical resources going forward? In this article, Rebecca Guntern, President ad interim of Medicines for Europe and Head of Europe at Sandoz International, explains.
What was the initial impact of COVID-19 on supply?
In the first phase of the pandemic, as medical professionals were swamped by the first wave of severe COVID-19 cases and scientists worked to repurpose therapies that may be beneficial to patients suffering severe symptoms, disruptions to supply seemed inevitable. Guntern explained that in this early stage, Europe experienced "an unprecedented combination of demand surge and supply crunch". Demand skyrocketed for generic medicines, which represent the vast majority of those most commonly used by healthcare systems, particularly in  intensive care, as hospitals struggled to treat severely ill patients. In parallel, we saw stockpiling of many other medicines at patient, hospital and national levels. The supply crunch was due to logistical issues caused by lockdowns and travel bans, and the closure of manufacturing sites to curb the spread of disease. The situation was further exacerbated by logistical challenges in India and China and the introduction of export restrictions by India , two of the largest generics and active pharmaceutical ingredient (API) manufacturers worldwide.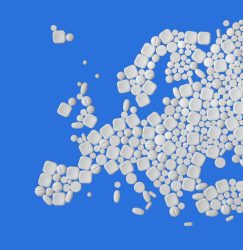 However, as Guntern highlighted, for the most part Europe managed to prevent the disruption of emergency and essential medicine supplies – an effort that showcased the importance of collaboration between stakeholders across the sector. She described how collaboration between National and European authorities and AT Kearney, a third-party consultant, enabled Medicines for Europe to collect aggregated data on demand and supply that enabled the industry to respond to demand surges "on a scale never seen before". Guntern added: "We can be very proud of preventing the disruption of emergency and essential medicine supplies in the first phase… This showcased the essential role that our industry plays in a public health crisis."
Where are we now in terms of COVID-19 supply disruptions?
Guntern explained that for the time being, demand levels have largely stabilised, allowing normal operations to resume. However, she noted that because the pandemic is far from over, with new variants continuing to emerge and vaccination lagging in several regions worldwide, the industry is "remaining vigilant for any sudden increases in demand (or supply shocks) to ensure it can plan accordingly".
Guntern stated that we should now focus on caring for patients who missed out on critical medical treatment, including diagnoses, in areas such as oncology and autoimmune disease due to pandemic disruptions. "Make no mistake, this has been a dreadful time for patients and we will be dealing with these longer-term consequences for many years to come. Now is the time to rethink our healthcare systems so that we really can take care of them sustainably," she remarked.
What other issues are impacting supply and how are they being mitigated?
"The pandemic has highlighted both the critical importance of the off-patent medicines segment and the weaknesses of the current system. Current market policies on off-patent medicines drive prices down, leading to consolidation; ultimately, this is what has led to delocalisation of manufacturing outside of Europe," explained Guntern. The European Commission (EC) aims to reduce these strategic dependencies by "diversifying production and supply chains, ensuring strategic stockpiling, as well as fostering production and investment in Europe".2
"We agree that there is a strong need to support European manufacturing as part of a comprehensive strategy to guarantee security of supply of medicines for all European patients. I am very proud, for instance, that my company Sandoz has a vertically integrated, European-based production network for its two key global businesses, biopharmaceuticals and antibiotics," added Guntern. Medicines for Europe hopes that the Commission will consider granting the industry access to the EU Recovery and Resilience Fund by adapting EU state aid flexibilities to the reality of our production.
She advised that in addition to this structured dialogue on pharmaceutical supply chain security, the EC has two other major ongoing initiatives: the EU Beating Cancer Plan and the Pharmaceutical Strategy for Europe.
there is a strong need to support European manufacturing as part of a comprehensive strategy to guarantee security of supply of medicines for all European patients"
The EU Beating Cancer plan3 is a political commitment to combatting cancer across Europe. Its introduction states that despite constituting just a tenth of the world's population, Europeans account for a quarter of all cancer cases, and that without decisive action "lives lost to cancer in the EU are set to increase by more than 24 percent by 2035". 3 The plan intends to tackle the entire disease pathway of cancer, through ten flagship initiatives and multiple supporting actions.
Commenting on the Beating Cancer Plan, Guntern stated: "Off-patent medicines provide the standard of care in oncology, both in first-line treatment and supportive care. Cancer care cannot progress unless policies integrate the importance of our sector to routine care. In particular, access challenges in Eastern Europe are dramatic. Medicines for Europe believes the Commission should help those countries increase the uptake of generic and biosimilar medicines in oncology to enable them to treat higher numbers of patients. This would dramatically improve health outcomes in these countries at an affordable cost."
The EU Pharmaceutical Strategy4 aims to create a regulatory framework that supports research and promotes technologies that fulfil the therapeutic needs of patients, while also addressing market failures, such as those highlighted by COVID-19.
Commenting on this strategy, Guntern explained that while it is "a good first step in the right direction," to truly expedite equitable access to medicines, we must focus on three key points:
removing barriers to equitable access and incentivising optimal use of off-patent medicines, to ensure timely and healthy competition
Introducing smart market and regulatory reforms to ensure availability and resilience of the supply chain, especially digitalisation
Prepare the EU legislative framework for continuous off-patent innovation by recognising value added medicines innovation in EU legislation; thereby enabling affordable innovation.
What are the key takeaways from COVID-19 that can be used to safeguard supplies of critical medicines in future?
First and foremost, Guntern explained that there is an urgent need to secure resilient supply chains for critical medicines. "This will require several complementary strategies, including (potentially, in some cases) dual sourcing or additional manufacturing capacities for key molecules and smart strategic stocks of critical medicines, not just at the individual company level," she stated. However, all this will come with a cost, which would need to be integrated into procurement and purchasing policies across Europe.
Guntern added that information sharing is equally important: "It became abundantly clear during the pandemic that what regulators and the media commonly refer to as 'shortages' could often be better described as information gaps. Supply issues are seldom industry-wide and across all markets; typically, they affect individual countries, regions or even hospital groups and could be averted or mitigated if all shared the same information, albeit in anonymised form." Additionally, she stated that with appropriate regulatory flexibility, companies have successfully dealt with even extreme demand surges: "COVID-19 has shown that, while maintaining the same quality standards, regulatory flexibility can tackle long-standing issues and facilitate greater supply of medicines in Europe. So, why should it not support better access to medicines in normal times too?"
Secondly, Guntern discussed the need for sustainable pricing models: "The announcement of the creation of a new European Health Emergency preparedness and Response Authority (HERA) is a strong signal that the current renewed focus on pandemics, infectious diseases and public health in general is here to stay. The problem goes well beyond vaccines, to critical medicines – for example antibiotics, whose immense social value has been neglected for far too long. Many current purchasing policies for antibiotics are simply unsustainable for manufacturers, and this is something we must work together to change. No supply chain will be truly resilient in the long term if we do not also have sustainable market frameworks for the products it supplies."
Finally, Guntern described overcoming the barriers to realising the full potential of biosimilars in Europe: "Access to biologics still varies widely across Europe and remains extremely limited in some countries. In addition to common access barriers such as funding and reimbursement, other hidden barriers can also prevent patients accessing the treatments they need. We need a three-pronged approach to solve this problem: improving capabilities to diagnose and treat patients; partnering to ensure innovative and sustainable pricing and procurement policies while ensuring fair and timely competition at loss of exclusivity; and encouraging biosimilar use through benefit sharing and related incentives measures."
Guntern concluded that rebalancing global supply chains will require a level playing field with smarter procurement and rewards for those investing in greener and more resilient manufacturing and supply. Specific strategies include dual sourcing and strategic stockpiling for critical medicines beyond the company level, as well as creating a sustainable market framework for the off-patent sector, appropriately allocating EU recovery funds, and delivering enhanced access to medicines via the Pharmaceutical Strategy for Europe.
References