EC Pharma Strategy: the first steps towards a more sustainable industry?
Richard Daniell explains why Europe needs a strong pharmaceutical manufacturing base and supply chain to ensure a resilient network.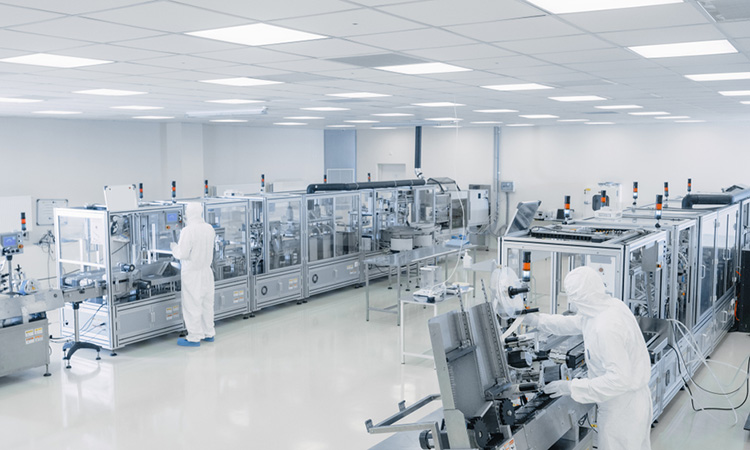 On 25 November 2020, the European Commission (EC) published its Pharmaceutical Strategy, a first step towards addressing strategic vulnerabilities that are risking Europe's ability to secure supply patients with key medicines, including those as basic and essential as paracetamol.
Predictable and sustainable access to quality medicines sits at the heart of Europe's health agenda. The strategy released by the EC represents a once-in-a-generation opportunity to make the supply chain in Europe more resilient and provide medicines to patients when and where they need them if implemented in the right way.
For the first time, a European Strategy recognises the complexity and value of securing the entire value chain for medicines, from production to distribution to patients as well as the drivers that hinder supply security. For too long, the combination of onerous regulatory conditions and unsustainable market conditions have driven a "race-to-the-bottom" on essential medicine pricing, harming European investments in manufacturing and consolidating the supply chain and creating vulnerabilities that have been exposed during the COVID-19 crisis.
Over the past decade, Europe has become overly reliant on non-EU states to supply critical active pharmaceutical ingredients (APIs) and essential medicines. In 2000, Europe held more than half of the licenses to manufacture APIs that it needed to meet its demand, while Asia made up roughly a third.
Now, the situation has reversed and over the past 20 years the API ratio has completely changed, with one in six APIs needed in Europe exclusively produced in China. The geographic concentration of Asia's API manufacturing industry – in specific regions of China and India – now means the European continent's supply chain is heavily exposed to geographical, environmental and political troubles in those areas. It was therefore crucial that the strategy did a deep dive into the root causes that are driving investments out of Europe and causing shortages; rather, it needed to suggest concrete solutions to address them. If European lawmakers are serious about tackling these risks, they need to address the financial and regulatory factors that have driven industry away. So, it is encouraging to see that the EC has made some proposals to tackle some of those root causes that impact security of pharmaceutical supply.
However, reversing that trend is going to require an open and candid conversation on how we value the production in Europe of essential medicines. The status-quo – where a medicine's value is determined only by its price and where Europe's regulatory regimes are effectively playing against Europe's manufacturing sustainability and security of supply – is simply not fit for purpose.
We need to start looking not just at the cost but also at the value that having a sustainable manufacturing network and footprint in Europe brings. While we are not going to be able to make everything in Europe, diversification of the supply chain will remain important. However, we must ensure that systemic and sustainable policy reforms will underpin such ambition.
Of particular note is a springboard to build a modern, digitalised environment that will support economic and environmental sustainability as well as providing the opportunity for a frank discussion on the need to design smart and innovative procurement procedures.
However, there are still greater opportunities to improve and the pharmaceutical strategy could fall short if some of its proposals fail to secure a vibrant and competitive European manufacturing footprint.
Predictable and sustainable access to quality medicines sits at the heart of Europe's health agenda"
Despite this, we are encouraged that some measures indicate a clear willingness by the EC to deep dive into the root causes which expose European patients' ability to get their drugs where and when required. Moving forward, we will pay clear attention regarding the implementation of the strategy. There is too much at stake to get it wrong.
We look forward to a continued partnership with the EC and other concerned stakeholders to ensure quality medicines are accessible for all and that this strategically important industry remains a competitive advantage for Europe, especially at a time when economic and public health recovery is intertwined.
About the author
Richard Daniell is Executive Vice President, European Commercial at Teva Pharmaceuticals. Richard spearheads Teva's business in Europe across specialty, generic and over-the-counter medicine. He is a passionate advocate of the transformative impact of affordable access to high-quality medicines on patients and wider society. Richard has a specific interest in digital health and digital transformation within the pharma industry and the power of data to help drive better healthcare outcomes. 
Related organisations
Related diseases & conditions