Medicinal cannabis: the route to good manufacturing practice registration
Following on from the first GMP registration of a cannabis API for a UK pharmaceutical facility, EPR spoke with Celadon Pharmaceuticals about how it navigated the complex regulatory landscape.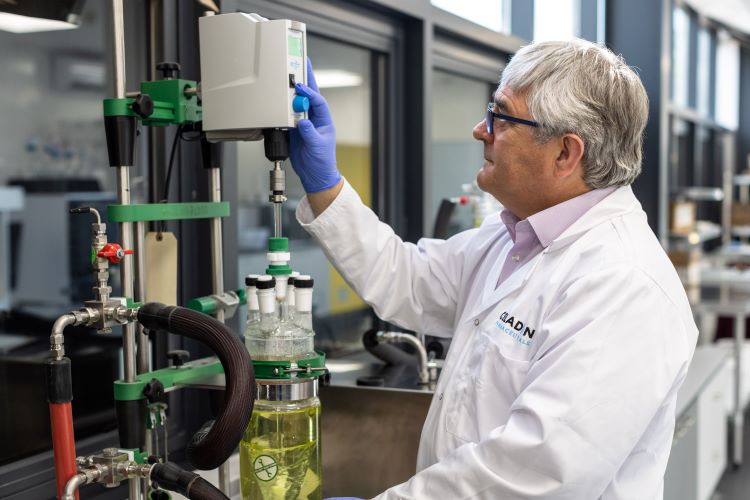 Credit: Celadon Pharmaceuticals
The UK medicinal cannabis sector has witnessed important regulatory advances in recent years. After the substance became legal in the UK in 2018, pharmaceutical companies have faced numerous obstacles to attain a fairer position in the industry. Crucially, January 2023 marked a key moment: the Medicines and Healthcare products Regulatory Agency (MHRA) granted Celadon Pharmaceuticals the first good manufacturing practice (GMP) registration since legalisation in 2018 for high Δ9-tetrahydrocannabinol (THC) cannabis active pharmaceutical ingredient (API).
In this Q&A, EPR caught up with CEO James Short and Managing Director Arthur Wakeley from Celadon, to learn more about the company's experience moving through, and progressing, the strict regulatory process for medicinal cannabis.
"Cannabis is becoming more widely accepted around the world and is being widely researched by many international organisations for medicinal purposes," acknowledged Dr Jaap Venema, the United States Pharmacopeia (USP)'s Chief Science Officer in September 2022.
Short discussed the heavy workload involved in navigating the regulations associated with a controlled drug. Advising companies, he emphasised that those "manufacturing cannabis-based medicines should not underestimate the scale of the challenge."
As well as having potential in helping to treat conditions such as chronic pain, developments in the field show the compound could help treat a wider variety of conditions. Notably Wakeley explained: "new R&D is opening up the potential of these medicines in new indications, eg, epilepsy and multiple sclerosis (MS)."
James Short
What were the key challenges for Celadon during the GMP registration process?
Good manufacturing practice registration was one of the hardest lifts I've had in my 30 years of building businesses. It really comes down to a number of factors. Hiring a good team is paramount – as is training and development.

Making a significant capital commitment early helped support our cultivation of indoor hydroponics. This is a technique we believe is necessary to produce a pharmaceutical level of tolerance [for medicinal cannabis] (unlike outdoor and greenhouse growing), as well as the extraction and manufacturing process. Then of course, it is a huge amount of work to set up a new quality management system (QMS) and lab from scratch.
What limitations in the regulatory framework did Celadon need to navigate?
GMP-certified product[s] – [are part of] the foundation of building a truly pharmaceutical cannabis sector."
Our approach has always been to work with regulators. Celadon was the first company to work through the 'chicken and egg' situation with the Home Office and MHRA in 2019-20, as we weren't prepared to break the law to grow medicinal cannabis in order to gain GMP! This is the difference when you are dealing with a controlled drug, and one that was only recently legalised. As a result, the sector now has very clear guidelines in the UK. We are strong supporters of the regulations and the need for GMP-certified product – it is the foundation of building a truly pharmaceutical cannabis sector.
What were the key lessons? And what improvements would make the ideal effective legislation in the therapeutic cannabis space?
You've got to work with regulators in a very constructive way – that's really the key lesson."
You've got to work with regulators in a very constructive way – that's really the key lesson. They are there to do a job and ultimately to keep patients safe. There is a clear framework in place now, and as a pharmaceutical company, we are certainly not looking to the MHRA to loosen or change any of the guidelines. Where there are small, technical standards to think through – whether with the Home Office, MHRA or NHS – we will be happy to provide our views and support the growth of the sector.
What can you tell us about the processes required for GMP registration and how Celadon navigates this?
The big difference in our sector is that we are combining two processes. Number one is cultivating the highest quality and consistency of cannabis and being able to repeat this harvest by harvest. Number two is manufacturing APIs consistently. There is also the challenge in finding high quality testing labs that have validated methods for cannabis-based products, which is a complex process.
What aspects of the regulatory process should companies manufacturing cannabis therapeutics watch out for?
… any company manufacturing cannabis-based medicines should not underestimate the scale of the challenge."
As obvious as it sounds, any company manufacturing cannabis-based medicines should not underestimate the scale of the challenge. GMP is a rigorous standard and a multi-year process to get there; not to mention several millions of pounds of investment. Moreover, as a controlled drug the interaction with the Home Office is crucial, as is demonstrating that you have the highest level of security and controls in place.
Arthur Wakeley
What data can you share about clinical trials for cannabis-based medicines?
Early results for pain reduction, sleep and opioid reduction from a live study at a London-based clinic assessing the efficacy of cannabis-based medicines for chronic pain have been hugely encouraging.
How has the research and development of cannabis as a high-THC API progressed over the years?
What most people don't realise is that cannabis-based medicines were widely prescribed in the 19th century and that a lot of pharmaceutical R&D has already taken place across the world. Its 20th century illegality has somewhat clouded, and paused, the huge knowledge base we have of cannabinoids such as THC, and the human body's endocannabinoid system. 
This knowledge enables companies [in this sector] to accelerate drug discovery and development programmes, with a significant amount of safety, toxicity and efficacy data already known and on which we can build. The exciting part for me is the ability to speed up drug development times, as well as unlock the true potential of this incredible plant.
How do you see the evolution of cannabis-based medicines, particularly when it comes to the 'specials' or fully licensed drug routes?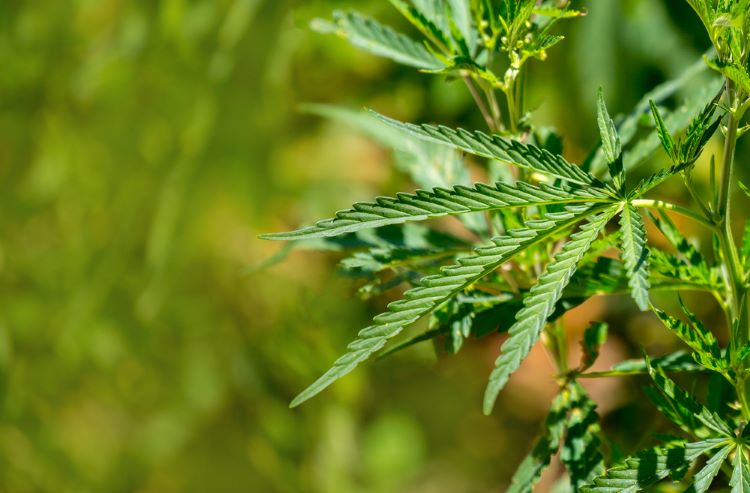 Celadon is focused on the breakthrough R&D required for licensed drugs, including around novel delivery technologies. There is huge potential for new licensed drugs in the space. For instance, GW Pharma has shown the potential for licensed cannabinoid drugs, building a $7 billion business based around Epidiolex (CBD oil with a small patient population for childhood epilepsy).
In the short term, the unique advantage the cannabis-based medicines sector has – unlike many other biopharma businesses – is the ability to get to revenue through the 'specials' framework. [Specials are a category of unlicensed medicines that are manufactured or procured specifically to meet the special clinical needs of an individual patient]. We are already seeing rapid growth in the UK 'specials' market for a variety of conditions, with some very positive patient outcomes. My view is that both pathways have an important role to play in the coming years.
What are your future predictions for the industry?
The potential for cannabis-based medicines is enormous. For example, in the past two years, the Australian market has grown to over 220,000 patients on cannabis-based medicines. In the UK alone, there are eight million adults with moderate to severely disabling chronic pain. We have seen in patient data the potential for cannabis-based medicines to treat chronic pain and improve quality of life and sleep. Addressing even a small segment of this total addressable population is a massive opportunity to help patients and build sustainable businesses. Moreover, new R&D is opening up the potential of these medicines in new indications, eg, epilepsy and multiple sclerosis. We are really only scratching the surface of the potential of this market.
About the authors

James Short is the CEO and Co-Founder of Celadon Pharmaceuticals. James has worked on building businesses for the past 30 years, with a strong focus on highly regulated markets. He founded Celadon in 2018.

Arthur Wakeley is the Managing Director of Celadon. He has a wide ranging experience from McKinsey & Company across strategy, growth, digital innovation and business building. Prior to McKinsey, Arthur was an M&A investment banker at Lazard.

Catherine Eckford is Editorial Assistant at European Pharmaceutical Review.