Leading in Pharma: a woman's pathway
Here, to mark International Women's Day, Dr Ekaterina Malievskaia from COMPASS Pathways reveals her path to working in mental health and the pharma industry.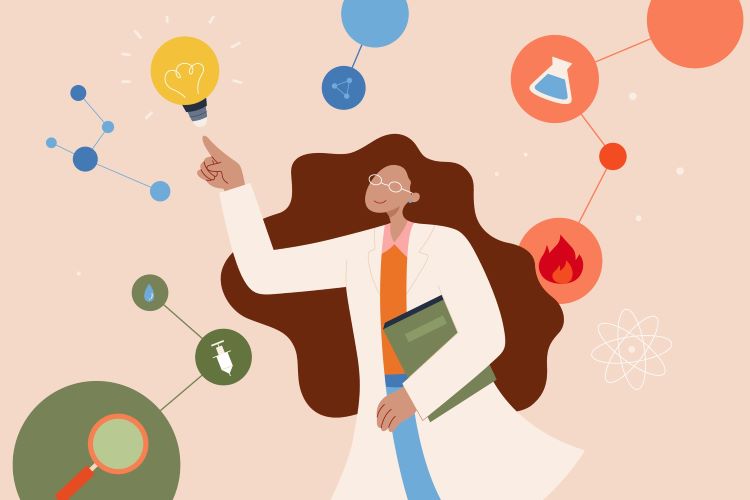 To mark International Women's Day, EPR talked to Dr Ekaterina Malievskaia, Chief Innovation Officer and Co-founder of COMPASS Pathways about her inspiration, the challenges as a woman working in pharma and advice for women entering the industry.

Dr Ekaterina Malievskaia is Chief Innovation Officer and Co‑founder at COMPASS Pathways.
Ekaterina received her medical degree from St Petersburg Medical Academy in St Petersburg, Russia, and then moved to the US where she completed her Internal Medicine residency training. She worked in private practice, academic medicine and public health for more than 15 years in the greater New York area. She was a Clinical Instructor of Medicine at Mount Sinai School of Medicine, as well as a Research Professor at City University of New York. After moving to London in 2011, Ekaterina worked in global health and medical philanthropy, focusing on improving outcomes in maternal and child health.
She founded COMPASS Pathways with her husband George Goldsmith in 2016, having experienced at first hand the challenges in accessing evidence-based and effective mental health care for a family member.
Now working as a woman in pharma, Dr Ekaterina Malievskaia highlighted her female inspirations in the industry, two of which have held leading roles at Bristol Myers Squibb and the US Food and Drug Administration (FDA). 
As COMPASS Pathways continues to grow, Dr Malievskaia shared that currently, one third of the company's board and executive team are female and women make up 64 percent of its team.
Tell me a little about yourself and your role in innovation. What made you decide to start working in the pharmaceutical industry?
I am the Chief Innovation Officer and Co-founder of COMPASS Pathways, a mental health care company focused on building the future of mental health care for people living with often invisible, yet profoundly debilitating conditions.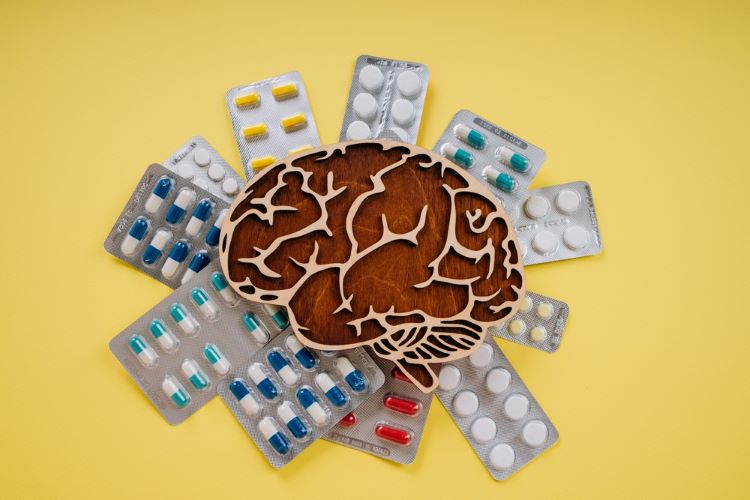 I am a physician by training, and I worked in New York hospital emergency rooms for many years. I used to prescribe antidepressants for patients but never considered psychiatry as a profession. It was when my son developed depression and obsessive-compulsive disorder (OCD) that things changed for me, including my career focus. We started COMPASS after seeing so many people living with mental health conditions for which there is no good standard of care. I believe we can and must do better.
At COMPASS, I currently oversee the development of innovative therapies which includes drug development, and innovations more broadly to support drug delivery, such as digital innovation. We are working to ensure that the innovations we develop, if approved, can be integrated into healthcare systems, reimbursed by payers, and made accessible for the people who need them.   
What inspires you about your work?
We really need a clinical and cultural shift in mental health care. Over 100 million people live with treatment-resistant depression (TRD) worldwide and there is an urgent need for new solutions. Everyone at COMPASS is driven by this mission and it motivates us every day.
Our partners also inspire me: the research centres, the principal and sub-investigators, study coordinators, nurses, therapists, pharmacists, and raters, who are all working to run our Phase III study in treatment-resistant depression—the largest of its kind. It's also very motivating to see progress in a field which has lacked innovation for decades.
Which women in the industry inspire you most?
Sue Stansfield, formerly our Head of Clinical Operations, inspired me hugely. Annalisa Jenkins too, who is a board member and previously Global Medical Senior Vice-president at Bristol Myers Squibb. Annalisa has a broad range of expertise in strategy, deep understanding of operational realities and financial markets. I must also mention Amy Abernethy, former Principal Deputy Commissioner at the FDA, and Regina Dugan, CEO at Wellcome Leap, an incredibly innovative leader—the list goes on. These women all have different strengths, so I admire them in different ways but it's inspiring to have so many female role models within the field.
What challenges have you faced as a woman in pharma?
I think being a woman has helped me in many ways and in fact, I think one of my strengths which can be associated more commonly with females, is emotive storytelling. I think this helps to build strong connections with others which is extremely important in our industry and in business more generally. I would encourage women to lean into these traits.
What advice would you give to new women entering the industry?
Get to know your strengths and lean into them to find your power. We are all different, regardless of gender, so find your power and use it.
What do you envisage the future to look like for women in this sector?
…one third of our board and executive team are female and women make up 64 percent of our team."
Women working across all sectors of the industry, including the STEM area, where we often see a gender disparity. We are committed to supporting diversity and equity at COMPASS and are proud that one third of our board and executive team are female and women make up 64 percent of our team.
Click here to read EPR's previous 'Women Inspiring Pharma' series.