Can surgical robotics become entirely autonomous?
The use of robotics in pharmaceutical manufacturing is well established. Here, Snehal Chougule discusses advancements in robotics in medical science that could revolutionise the way patients are treated…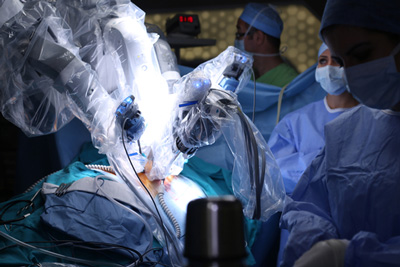 The use of robotics in pharmaceutical manufacturing is well established but now we are seeing further advancements in medical sciences that could revolutionise the way patients are treated.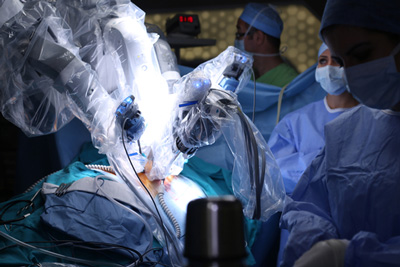 It has been more than three decades since the PUMA 560 robot, one of the earliest surgical robotics, was used as a robotic arm to place a needle with the computed tomography (CT)—accurately and automatically—for a brain biopsy in 1985. Since then, Robotics Assisted Surgery (RAS) has seen rapid advances with robotic systems performing numerous procedures on the lines of laparoscopic surgery. The US based company that marketed the PUMA 560 robot, Westinghouse Ltd, was optimistic about these systems, but little did they realise that these systems would transform medical science in general and surgery in particular. These robotic surgeries, or more accurately computer-assisted surgeries, have become popular in helping surgeons accomplish high-risk surgeries such as liver transplant, heart bypass surgery, and brain surgery to common ones such as hair transplant. Surgical robotics systems were a significant advance after laparoscopic surgery transformed the medical science of surgeries. The benefits are obvious, both to the patients and surgeons—minimally-invasive procedures, fewer errors, and fewer complications, along with less recuperation time. Ideally, the skills of the surgeons have also developed proportionately with this system, since it is human surgeons who are seated at a console some distance away from the system, guiding the surgery with the aid of joysticks.
Soon after PUMA 560, ROBODOC, manufactured by Integrated Surgical Systems Inc., was the first FDA-approved system under 510(k) to get clearance and made history in 1992 as the first robotics systems helping in Total Hip Arthroplasty (THA). They have widely been used in over 24,000 joint replacement procedures worldwide. Since then there has been no turning back. Many manufacturers of surgical robotic systems have been very optimistic, and rightly so, with surgical robots including da Vinci, NeuroMate, CyberKnife, MAKO Arm and SpineAssist getting FDA approval.
The da Vinci, manufactured and designed by the same company which was first approved for clinical use by the Food and Drug Administration in 2000 is one of the most promising systems. This had been in the news for reasons mostly negative: with the equipment receiving tough competition from non-robotic surgical procedures in gynaecology and urology. Things took a serious turn for the company in 2013 when both the FDA and the media started probing into reports of patient deaths and the manufacturer's aggressive sales strategy. However, the company proved its critics wrong and made a comeback in 2014 when it rolled out the latest version of the system, called the Xi, with technological enhancements making it more friendly among general surgeons. The technology offered longer and thinner arms which can go deeper into the body of patients and an enhanced ability to be maneuvered around the patient.
However, the exorbitant high prices cripple the adoption rate: a single robot costing around $2 million and a single robotic surgery generally going for $3,500 more than a comparable laparoscopic operation. This is not only the dampener; debates are still going on whether this system or any other surgical robotics can improve patient outcomes and most importantly the safety issues. Stories abound concerning robotic surgeries gone wrong, but ardent supporters and experts put the blame for negative outcomes at the surgeons' feet, not at the robot's; after all the humans control these semi-autonomous systems.
The jury is still out on the issue and its more of companies related with bits and bytes making headlines by making mergers and acquisition. Healthcare providers and leading robotics companies are working in collaboration to make the technology more popular across the world. Hospitals are active in skilling their doctors on how to handle these robots and perform the surgeries successfully.
The growth opportunities are significant and as per a recent report by Allied Market Research, surgical robotics market is estimated to garner $6.4 billion by 2020, registering a CAGR of 10.2% over the 2014 – 2020 forecast period. The drawbacks to these systems will only be solved by time and further research; however, as the present scenario indicates it won't be long before patients will be given checkboxes to tick, informing them of the different modalities of robotic assisted surgery.
Related topics
Related organisations