New trends in intelligent robotics in the laboratory
While robotics systems have been useful tools in the laboratory for many years, most notably in the area of liquid handling, many tasks are still only automated to a small extent. At the same time a new wave of robotic devices is reaching the market – from robot lawn mowers to driverless cars, as well as smarter robots in manufacturing. These benefit from the latest advances in mechatronics, sensors and artificial intelligence algorithms. Many of these advances are taking place in Europe thanks to ambitious public funding programmes. This article highlights some of the latest advances in robotics, which have the potential to take laboratory automation, and the science it enables, to the next level.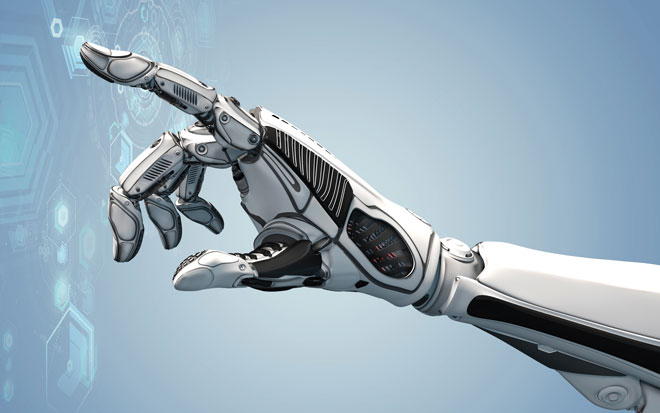 Robotics has been successfully introduced into several specific areas, including high-throughput screening for drug discovery, where throughput requirements, and the economic case for them, can be clearly made. Other successful areas have been in the management of large compound stores and, more recently, genomic analyses, forming isolated islands of automation1 . Up-coming technical advances open the door to much more widespread use. Since the role of the scientific laboratory is to obtain information and insight into the samples presented, analytical instruments lie at its heart. The robotics systems supporting these instruments could therefore be termed 'analytical robotics'.
Background trends and opportunity
The daily news is full of the latest developments in self-driving cars and programmes that can play 'go' better than humans, while our smartphones are stuffed with clever applications from speech to recommender systems. But what does this mean for the laboratory and how could these advances be applied to improve the productivity and effectiveness of work in the scientific laboratory? Let us consider two aspects of work in the lab: manipulation of samples and interaction between instruments and users.
Sample manipulation: new robotics for existing tasks
The establishment of the Society for Biomolecular Sciences' standard microtitre plate format – be it 96 well or higher density – has been a major enabler in the lab when handling liquid samples. Two fingered grippers and arms can transport these well-defined items swiftly and reliably. The handling of solid samples has been resistant to full and flexible automation, in part because they can be so variable, but also because less research and development has been carried out on the subject. Industrial robots designed for manufacturing are able to pick metal or plastic parts from bins of similar materials, but samples in the laboratory demand more flexibility. One related breakthrough has been in the manipulation of protein crystals…