Guide To Testing Services
Welcome to European Pharmaceutical Review's Guide to Testing Services, the second in our new series of 'Guide to …' supplements. In this edition, five leading testing service suppliers explain how their service offering meets current industry needs…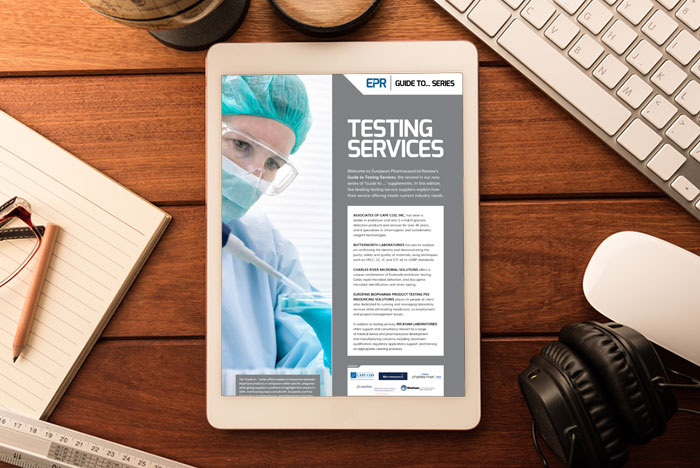 Associates of Cape Cod, Inc. has been a leader in endotoxin and and (1→3)-b-D-glucans detection products and services for over 40 years, and it specialises in chromogenic and turbidimetric reagent technologies.
Butterworth Laboratories Ltd focuses its analysis on confirming the identity and demonstrating the purity, safety and quality of materials, using techniques such as HPLC, GC, IC and ICP, all to cGMP standards.
Charles River Microbial Solutions offers a unique combination of Endosafe endotoxin testing, Celsis rapid microbial detection, and Accugenix microbial identification and strain typing.
Eurofins BioPharma Product Testing places its people at client sites dedicated to running and managing laboratory services while eliminating headcount, co-employment and project-management issues.
As a GMP/GLP compliant laboratory with over 50 years of experience, Wickham Laboratories Ltd is an established name in the fields of pharmaceutical and medical device contract testing, research and consultancy.
This Guide to Testing Services is restricted to logged-in members. Login or subscribe free to read it.