Risky endeavours for biosimilars market
Bringing a biosimilar from early development to market is a risky endeavour say Magnus Franzen (left) and Chris Isler, biosimilar experts at PA Consulting Group…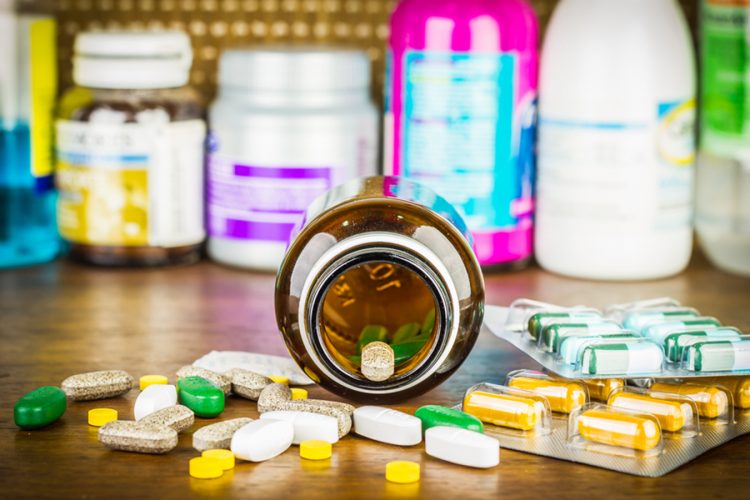 To date, most biosimilars have only had moderate success; however, there are new drugs quickly coming through the pipeline which look to considerably shake up the pharmaceutical market.
One of the key factors to explain why biosimilars have only seen moderate success to date is price. While traditional generics come into the market at a considerably lower price point (up to 80% less) than the branded product, biosimilars have commonly been priced with a more marginal discount – sometimes as low as 10-15%.
The lack of heavy price reduction for biosimilars has partly been driven by a complex and costly development process, a high regulatory hurdle, and a much more challenging sales approach than faced by generics. All of which put pressure on a traditional low-cost business model.
When price is not enough 
Even though price is still the most important differentiator for a company selling biosimilars, the smaller difference in price to the originator drug creates a situation where it is not necessarily enough to fully convince physicians, payers and patients of the need to make the switch. Therefore, companies have had to explore other ways of 'earning the right to play'.
In a recent review of biosimilar companies' strategies conducted we found that customer engagement is a key area. Although it seems clear that finding the right customer engagement model can be a powerful tool to differentiating in the market and driving market share, the models are still evolving and companies are exploring what 'right' means to them.
What drives the exploration into customer engagement models is that the biosimilar sale is much more complex than that of traditional generics, yet not quite the same as that of original biologics.
Selling a biosimilar differs in three key ways from selling a generic:
There needs to be a more sophisticated argument around benefits, since the price difference to the reference drug is less accentuated
The scientific conversation needs to be well supported, since the underlying science of the biosimilar is much more complex than traditional chemical drugs
Physicians and physicians groups need to be engaged directly, since biosimilars are still not accepted at face value by physicians in terms of their safety – especially when it comes to switching patients already on treatment with the reference drug.
In addition to these differences, an important arena for generics sales is the pharmacy as automatic substitution in many places increases the pharmacist's role in choice of drug to use in the treatment. Therefore, the breadth of the portfolio and the ability to provide significant discounts through the supply chain and across the portfolio is key to generics success.
However, selling a biosimilar is not quite like selling an original biologic drug either:
The biosimilar is coming into an already established market and the focus will be much more on establishing similarity to the reference drug (and thus safety and efficacy) than creating awareness around unmet need
Formulary inclusion and tenders (e.g. with PBMs in the US) play a much more prominent role for biosimilars than for original drug sales, requiring unique skillsets
Finally, the biosimilar business model generally relies on a much leaner sales organisation than a drug under patent protection.
Three ways of approaching customer engagement
Reviewing the biosimilar market, we have identified three evolving customer engagement models: the commercial play, the scientific play, and the combination play.
Before we describe these models in more detail, it is important to clarify that they are highly dependent on the market conditions, and many companies may pursue two or all of the models simultaneously in different markets.
The commercial play model has often a strong focus on Key Account Managers (KAMs). By targeting institutional players, such as payers and hospitals, this approach tries to minimise the financial burden of the engagement by not having a large sales force in the field meeting physicians directly. Executives at companies exploring this model that we spoke to did recognise the importance of establishing relationships with key opinion leaders in the market and getting at least tacit approval of the biosimilar – especially if they are first in the market.
The companies exploring this model may have an already strong portfolio aimed at the hospital channel and therefore the biosimilar fits in with their traditional way of selling across the portfolio to institutional actors.
The second model, the scientific play, focuses much more strongly on Medical Science Liaisons (MSLs) in order to engage directly with physicians in a scientific discussion. KAMs will still exist within this model, but are less prominent in the customer relationship. This is potentially more important in markets where there is no previous experience with biosimilars.
The MSL is of course not part of the commercial organisation, but plays a key role in driving uptake with physicians, supporting the KAM as it positions the biosimilar with payers and other institutional stakeholders.
This model seems to appeal to companies that are new to biosimilars, but have a long-standing tradition in biologics and would like to play on this as a key differentiator to companies that come from a more traditional generics background.
The final model, the combination play, is slightly less targeted and combines both KAMs and traditional sales reps with the occasional MSL. This model has a high level of direct engagement with both institutional stakeholders and physicians, but it is often hard to maintain over the long-term as it is quite expensive for the leaner biosimilar business model to support. Some companies have experienced this in certain markets and have had to scale back their organisation.
Companies with a broader portfolio may be more inclined to pursue this model and they may already have sales representatives in the field.
Conclusion: Playing the channels or earning share of voice? With biosimilars you may have to do both
In a competitive marketplace where price alone is not enough to convince payers, physicians and patients to switch from the reference drug, and where more than one biosimilar may be competing for a share of the pie, companies commercialising biosimilars will have to find ways of differentiating and creating a competitive edge beyond dropping the price and focusing on share of voice.
In fact, when it comes to the sales approach, they may have to master the essence of both generics and original biologics sales: understanding the importance of channels and driving uptake with physicians. How to do this without breaking the biosimilar business case is a difficult balancing act.
Related topics
Related organisations