Formulation, Development & Delivery In-Depth Focus 2017
This In-Depth Focus examines water solubility for active ingredients, hot melt extrusion and designing appropriate non-clinical safety studies.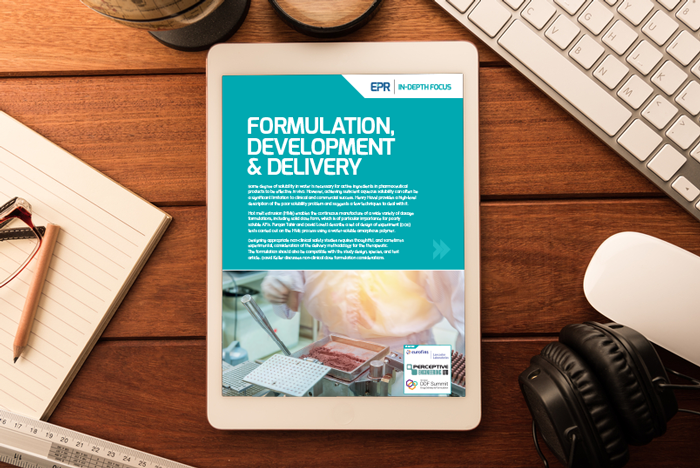 Aqueous solubility-enhancing excipient technologies: a review of recent developments
Some degree of solubility in water is necessary for active ingredients in pharmaceutical products to be effective in vivo. However, achieving sufficient aqueous solubility can often be a significant limitation to clinical and commercial success. Henry Havel provides a high-level description of the poor solubility problem and suggests a few techniques to deal with it.
Hot melt extrusion technology for continuous manufacturing
Hot melt extrusion (HME) enables the continuous manufacture of a wide variety of dosage formulations, including solid dose form, which is of particular importance for poorly soluble APIs. Furqan Tahir and David Lovett describe a set of design of experiment (DOE) tests carried out on the HME process using a water-soluble amorphous polymer.
Non-clinical dose formulation considerations
Designing appropriate non-clinical safety studies requires thoughtful, and sometimes experimental, consideration of the delivery methodology for the therapeutic. The formulation should also be compatible with the study design, species, and test article. David Keller discusses non-clinical dose formulation considerations.