Biopharma Processing & Development In-Depth Focus 2019
Today's biopharmaceutical developers need accurate and precise information at all stages of research and development in order to bring safe and effective therapies to patients. This in-depth focus features novel perspectives from industry experts that serve to illustrate which technologies and systems are benefitting this cause.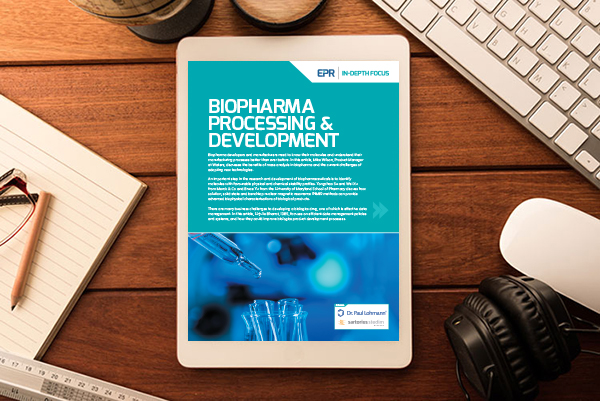 Biopharma developers and manufacturers need to know their molecules and understand their manufacturing processes better than ever before. The following article by Mike Wilson, Product Manager at Waters, discusses the benefits of mass analysis in biopharma and the current challenges of adopting new technologies.

 

An important step in the research and development of biopharmaceuticals is to identify molecules with favourable physical and chemical stability profiles. Yongchao Su and Wei Xu from Merck & Co and Bruce Yu from the University of Maryland School of Pharmacy discuss how solution, solid-state and benchtop nuclear magnetic resonance (NMR) methods can provide advanced biophysical characterisations of biological products.

 

There are many business challenges to developing a biologics drug, one of which is effective data management. The article by Unjulie Bhanot, IDBS, focuses on efficient data management policies and systems, and how they could improve biologics product development processes.