Bioprocessing & Bioproduction In-Depth Focus 2019
The process of manufacturing a biotherapeutic drug entails numerous quality control measures to ensure safety and efficacy. The articles in this in-depth focus discuss higher order structure analysis and host cell protein contamination issues.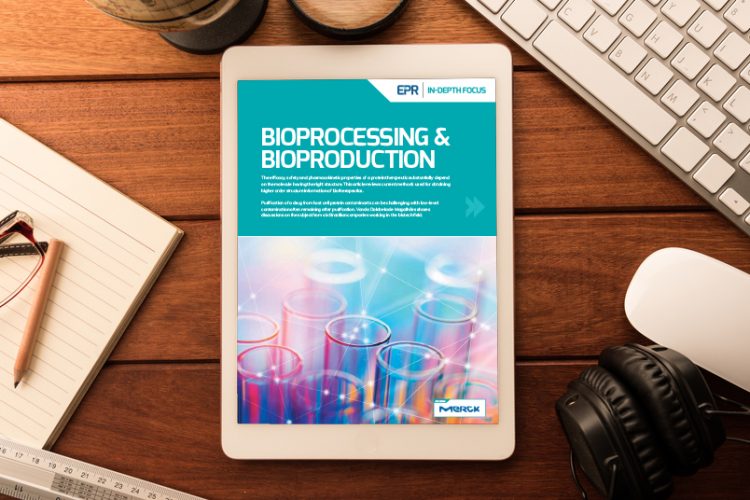 A contribution from scientists at Celldex Therapeutics describes how they ensure higher order structure (HOS) is maintained by monitoring it throughout the production process.
This article by Vanda Dolabela de Magalhães highlights a concern in biotechnological product manufacture; that of host cell protein contamination. You can hear the thoughts of six Brazilian companies that work in the field regarding how remaining low-level contamination should be tackled.
Issue
Related topics
Analytical techniques, Biologics, Biopharmaceuticals, Bioprocessing, Drug Development, Drug Manufacturing, Drug Safety, Impurities, Manufacturing, Microscopy, Process Analytical Technologies (PAT), Protein Crystallisation, Protein Crystallography, protein structure, Proteins, QA/QC