DHSC supports continuity of medical supplies in a no-deal Brexit scenario
The Secretary of State for Health and Social Care is supporting the continuity of medical supplies if the UK is to leave the EU without a deal.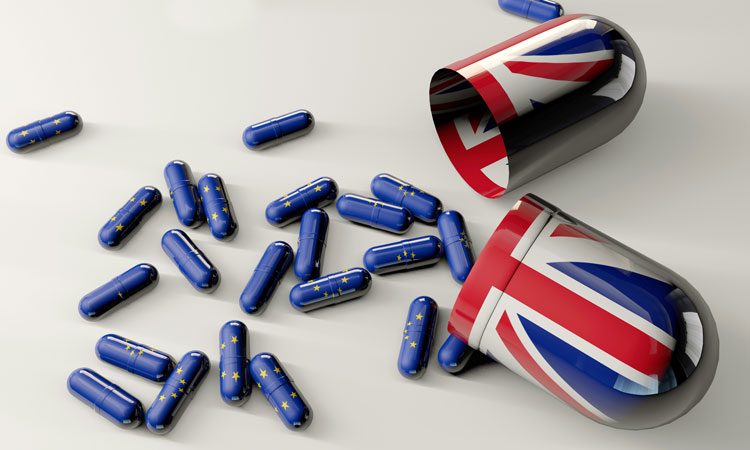 A statement has been released by Matt Hancock, Secretary of State for Health and Social Care which supports the continuity of supply of medicines and medical products if the UK is to leave the EU without a deal on 31 October.
"The multi-layered approach put in place by my department remains essential to help ensure the continuation of medicines and medical supplies across the UK if we leave without a deal," said Hancock in the statement. "My department is writing to pharmaceutical companies, medical device manufacturers and the Adult Social Care sector."
The components put into place by the Department of Health and Social Care (DHSC) as outlined in the statement are:
Improving trader readiness for new border arrangements
"The government is establishing a dedicated trader readiness 'Support Unit' to provide assistance to suppliers of medical goods," Hancock said. "These teams of specialists will be able to provide traders operating in the health and social care sector with up-to-date advice."
Building up buffer stocks
The approach to buffer stocks involves a range of national measures and asks of industry that are designed to provide contingent measures for medicines, medical devices and clinical consumables, blood and transplants, vaccines and countermeasures, supplies for clinical trials and non-clinical goods and services.
Procuring extra warehousing space 
Contracts have been agreed by the government for additional warehouse space, the statement said. This is to help ensure sufficient space to store stockpiled medicines ahead of Brexit on 31 October if the UK were to leave without a deal.
Securing freight capacity
Eight companies were successfully appointed to the freight procurement framework in September by the Department of Transport (DfT), which also launched two call-off mini-competitions, which set out the government's freight requirements in preparation for leaving the EU.
"My department is also leading a procurement for an 'express freight service' to provide access to an end-to-end solution for medical products to deliver small parcel consignments and pallets," Hancock said. "This is designed to be used only if suppliers' own contingency measures encounter difficulties or there is an emergency need for specific medical products."
Changing or clarifying regulatory requirements
So that companies can continue to sell their products in the UK even if it leaves without a deal, the government has made changes to certain regulatory requirements, the statement said.
Strengthening the processes and resources used to deal with shortages
The DHSC has said it has put legislation in place to enable ministers to issue serious shortage protocols that enables community pharmacies to supply against a protocol, for example, to issue a substitute medication instead of the prescribed medication without going back to the prescriber first.
Reacting to the statement, Steve Bates OBE, Chief Executive of the UK BioIndustry Association (BIA) said: "I ask all companies that are seeking to use the government procured supply routes to import and export medicines in the event of a no-deal to register their interest immediately. This capacity, on which much of the sector has always planned to rely on, to deliver medicines to patients in the event of no-deal, is not now set to be fully available until the end of November.
This is likely to put greater pressure on warehoused stockpiles of medicines in the event of expected significant delays at the short straights.
"This information was available to companies much further in advance of the last no-deal deadline. This delay means companies have much less time to understand the consequential implications for their own supply chain planning."