Keytruda overtakes Opdivo in Q3 sales to reach $3.1bn
Sales of Merck's drug Keytruda have grown beyond those of Bristol-Myers Squibb's Opdivo, to become the global leading PD-1 inhibitor.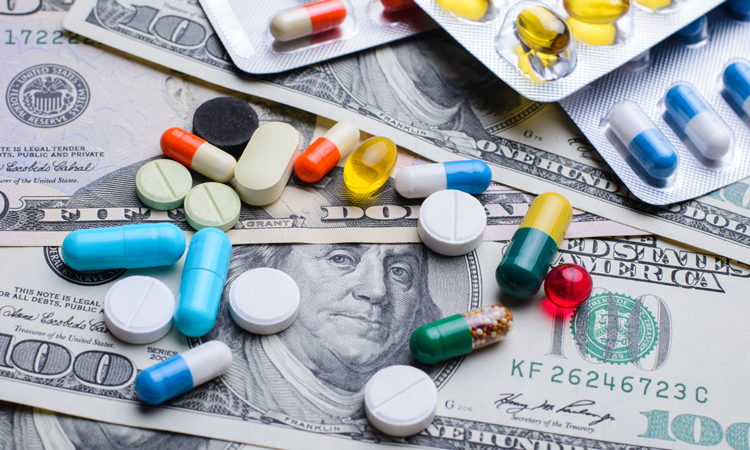 According to new research, both Merck and Bristol-Myers Squibb (BMS) have seen an increase in the global revenues of their PD-1 inhibitors, Keytruda (pembrolizumab) and Opdivo (nivolumab) respectively.
In Q3 of 2019, Keytruda's total sales led the market, gaining popularity over Opdivo, says GlobalData. Merck's drug revenues grew by 62 percent, compared to Q3 in 2018, to reach $3.1 billion. However, Opdivo's sales only increased by one percent, to reach $1.8 billion.
Elena Tzima, Oncology and Haematology Analyst at GlobalData, commented: "Merck attributes Keytruda's growth in Q3 2019 to the strong uptake of the drug in combination with Pfizer's tyrosine kinase inhibitor (TKI) Inlyta (axitinib) in the first-line treatment of metastatic renal cell carcinoma (mRCC), its uptake in the adjuvant setting in melanoma and its continuous use in the first-line and second-line treatment of advanced non-small cell lung cancer (NSCLC)."
This is despite Opdivo being the first PD-1 inhibitor to be approved for the indication, says the report.
In H2 2019, Keytruda gained three approvals: as a monotherapy for the first-line treatment of NSCLC in China, in combination with Inlyta for the first-line treatment of RCC in Europe and as a monotherapy for the second and later lines of treatment of recurrent locally advanced or metastatic oesophageal cancer in the US. In contrast, Opdivo received approval for change in the dosing schedule in Europe in the treatment of adjuvant and metastatic settings of melanoma.
"Although BMS did not report which indications contributed the most to Opdivo's growth, the increase in sales could be attributed to its use in both adjuvant and advanced melanoma, as well as its use in both the first-line and second-line treatment of mRCC. Opdivo is used in more than one therapy setting in these two indications," continued Tzima.
The combination of Opdivo and NKTR-214, however, could offer a novel mechanism of action that utilises the synergistic effect of PD-1 inhibition and IL-2 signalling to improve response to immune checkpoint blockade. This is highly anticipated in the RCC market, so if approved, Opdivo and NKTR-214 could help BMS close in on Merck, suggest the researchers.