AstraZeneca announces plan for zero carbon emissions by 2025
AstraZeneca's new carbon emission plan includes a 100 percent electric vehicle fleet and a 50 million tree reforestation plan.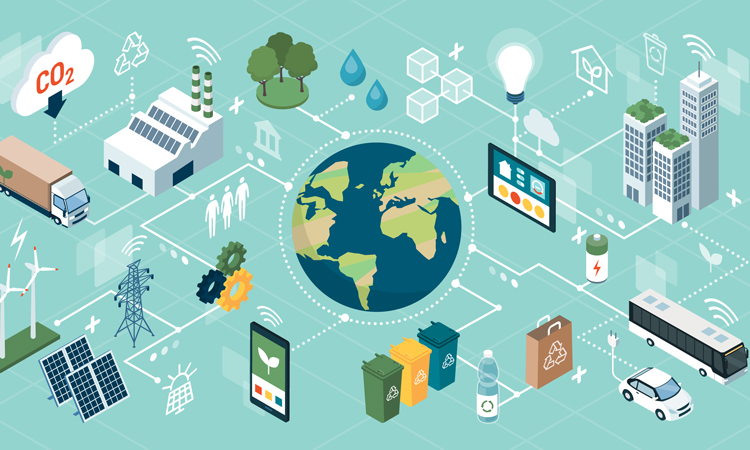 AstraZeneca has announced its 'Ambition Zero Carbon' plan, to produce zero carbon emissions from its global operations by 2025 and to ensure its entire value chain is carbon negative by 2030. The initiative will include $1 billion of funding.
The decarbonisation scheme has been brought forward more than a decade and includes doubling energy productivity and using renewable energy for both power and heat. Another proposal is to use a 100 percent electric vehicle fleet five years ahead of schedule.
The project will also see the launch of next-generation respiratory inhalers to treat asthma and chronic obstructive pulmonary disease (COPD). These will contain near-zero Global Warming Potential (GWP) propellants. AstraZeneca will additionally continue to offer dry powder inhaled (DPI) medicines.
A 50-million tree reforestation plan will also be rolled out in the next five years, according to the company, in partnership with One Tree Planted and local governments. The first trees to be planted will go into the ground in Australia in February 2020, with France, Indonesia and other countries to follow.
According to the pharmaceutical company, their new initiative significantly accelerates a plan developed in 2015 to reduce its carbon footprint, with targets verified in line with the science of climate change.
The company will also join the Sustainable Markets Council (SMC) to drive climate policy change. Pascal Soriot, Chief Executive Officer of AstraZeneca, will participate in the inaugural meeting of the SMC.
"Climate change is an urgent threat to public health, the environment and the sustainability of the global economy… Now is the time to act even faster and redouble our efforts. The commitments AstraZeneca has made today as part of our 'Ambition Zero Carbon' strategy will enable us to speed up the reduction of our Company's impact on climate and inspire collaboration at a global level to effect policy change," said Soriot.