EC approves ustekinumab to treat plaque psoriasis in patients age six to 11
The European Commission has granted marketing authorisation to Stelara (ustekinumab) to treat patients aged six to 11 with moderate to severe plaque psoriasis.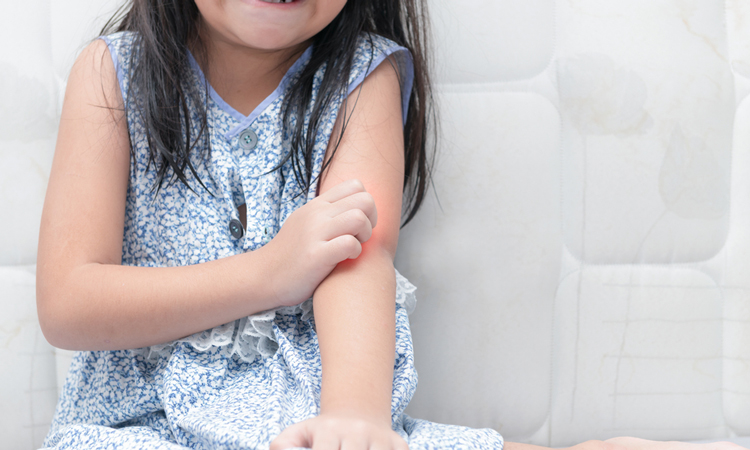 An application for the expanded use of Stelara® (ustekinumab) for the treatment of paediatric patients ages six to 11 with moderate to severe plaque psoriasis has been approved by the European Commission (EC).
The marketing authorisation for ustekinumab follows a positive opinion from the Committee for Medicinal Products for Human Use (CHMP) of the European Medicines Agency (EMA), issued on 12 December 2019.
Ustekinumab has been previously approved for use in adolescent and adult patients with plaque psoriasis, aged 12 years and older, and is now the first available biologic treatment in this patient population to selectively address the IL 23/IL 12 pathway. In addition to psoriasis, ustekinumab has also been approved for the treatment of three further immune-mediated conditions in the EU: psoriatic arthritis, Crohn's disease (CD) and ulcerative colitis (UC).
Janssen, which produces the drug, conducted the multicentre, open label, randomised, double-blind Phase III trial which found ustekinumab improved the signs and symptoms of plaque psoriasis, as well as health‑related quality of life in paediatric patients aged six to 11 years old. In general, the quality and safety data reported up to one year in the paediatric patient study was similar to those seen in studies in adults with plaque psoriasis.
"This latest EC approval is a significant milestone for young children struggling to cope with the symptoms of psoriasis," said Lloyd Miller, Vice President, Immunodermatology Disease Area Leader, Janssen Research & Development, LLC. "We're delighted that this therapy, which has a well-established safety and efficacy profile in adults with plaque psoriasis and other immune diseases, is now expanded to children as young as six who are living with this chronic disease."