Clinical programme to evaluate Kevzara® as COVID-19 treatment begins
Led by Sanofi and Regeneron, clinical trials to examine Kevzara (sarilumab) as an effective COVID-19 treatment will begin in the US.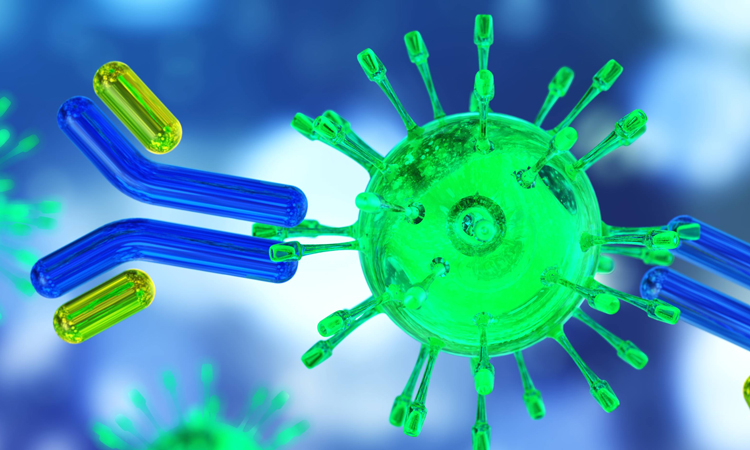 Sanofi and Regeneron Pharmaceuticals have announced the initiation of a clinical programme evaluating Kevzara® (sarilumab) in patients hospitalised with severe the COVID-19 coronavirus.
Kevzara is a fully-human monoclonal antibody (mAb) that inhibits the interleukin-6 (IL-6) pathway by binding and blocking the IL-6 receptor. IL-6 may play a role in driving the overactive inflammatory response in the lungs of patients who are severely or critically ill with COVID-19 infection, say the companies. The role of IL-6 is supported by preliminary data from a single-arm study in China using another IL-6 receptor antibody.
The US based trial will begin at medical centres in New York and assess the safety and efficacy of adding Kevzara to usual supportive care, compared to supportive care plus placebo. The multi-centre, double-blind, Phase II/III trial has an adaptive design with two parts and is anticipated to enrol up to 400 patients. The first part will recruit patients with severe COVID-19 infection across approximately 16 sites and will evaluate the impact of the drug on fever and patients' need for supplemental oxygen. The second, larger part of the trial will evaluate the improvement in longer-term outcomes including preventing death and reducing the need for mechanical ventilation, supplemental oxygen and/or hospitalisation.
"We believe that there is scientific evidence to suggest that Kevzara may be a potentially important treatment option for some patients and this trial will provide the well-controlled, rigorous scientific data we need to determine if IL-6 inhibition with Kevzara is better than current supportive care alone," said Dr John Reed, Sanofi's Global Head of Research and Development. 
Initial non-peer reviewed results from a single-arm, 21-patient Chinese trial found COVID-19 patients experienced rapidly reduced fevers and 75 percent of patients (15 out of 20) had reduced need for supplemental oxygen within days of receiving another IL-6 receptor antibody (tocilizumab). Based on these results, China recently updated its COVID-19 treatment guidelines and approved the use of the tocilizumab IL-6 inhibitor to treat patients with severe or critical disease.
"Data from China suggests that the IL-6 pathway may play an important role in the overactive inflammatory response in the lungs of patients with COVID-19… In addition to our Kevzara program, Regeneron is also rapidly advancing a novel antibody cocktail for the prevention and treatment of COVID-19, which we hope to have available for human testing this summer," said Dr George Yancopoulos, Co-founder, President and Chief Scientific Officer of Regeneron. 
The use of Kevzara to treat the symptoms of COVID-19 is investigational and has not been fully evaluated by any regulatory authority.