Committee for Medicinal Products for Human Use (CHMP) meeting highlights
A summary of the CHMP meeting conclusions, including medicines recommended for approval and indication extension and several safety review findings.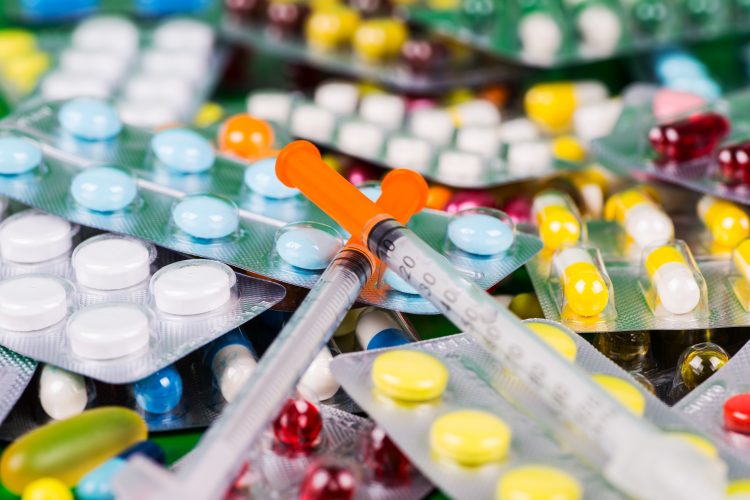 The European Medicines Agency's (EMA) Committee for Medicinal Products for Human Use (CHMP) have recommended eight new medicines for approval, six for therapeutic application extension and revealed the results of multiple safety reviews.
Recommended for approval:
the CHMP recommended granting Zolgensma (onasemnogene abeparvovec) conditional marketing authorisation as an advanced therapy medicinal product for the treatment of spinal muscular atrophy in babies and young children
Atectura Breezhaler (indacaterol/mometasone furoate) and Bemrist Breezhaler (indacaterol/mometasone furoate) both received a positive opinion from the committee for the treatment of asthma
marketing authorisation was recommended for Fluad Tetra (influenza vaccine (surface antigen, inactivated, adjuvanted)), a prophylaxis against influenza
Pretomanid FGK (pretomanid) received a positive opinion for the treatment of tuberculosis in combination with bedaquiline and linezolid
the CHMP recommended granting marketing authorisation for Sarclisa (isatuximab) for the treatment of multiple myeloma
Zeposia (ozanimod) received a positive opinion for the treatment of adult patients with relapsing remitting multiple sclerosis with active disease
the biosimilar Nepexto (etanercept) received a positive opinion for the treatment of rheumatoid arthritis, juvenile idiopathic arthritis, psoriatic arthritis, axial spondyloarthritis (ankylosing spondylitis, non-radiographic axial spondyloarthritis), plaque psoriasis and paediatric plaque psoriasis.
Therapeutic indication extensions:
Recommended by the CHMP for Adcetris, Cosentyx, Intelence, Jorveza, Kineret and Ruconest.
Review outcomes:
Three direct oral anticoagulants were assessed for the risk of serious bleeding compared to other, vitamin K antagonist, anticoagulants; no change of conditions of use was recommended by the committee for Eliquis (apixaban), Pradaxa (dabigatran etexilate) and Xarelto (rivaroxaban).
The committee stated that fosfomycin antibiotics given intravenously should only be used in serious infections where other antibiotic treatments are unsuitable. Oral formulations can still be used for uncomplicated bladder infections in women and adolescent girls and to prevent infection in men undergoing a prostate biopsy. However, the CHMP ruled that neither oral nor intramuscular injection formulations of fosfomycin should be administered to children under 12 years of age.
The CHMP concluded that the benefits of combination medications containing methocarbamol and paracetamol outweigh their risks in treating short-term muscle spasms.
Nitrosamine (NDMA) impurities update
The CHMP decided to move the deadline of review submissions for those assessing their medicines for the possible presence of NDMA impurities to 1 October 2020. The decision was taken due to the strain caused globally by COVID-19.
Application withdrawals
The marketing authorisation application for Doxorubicin Hydrochloride Tillomed (doxorubicin) was withdrawn. This hybrid medicine was intended for the treatment of breast and ovarian cancer, multiple myeloma and AIDS-related Kaposi's sarcoma.
The applications for initial marketing authorisation for two medicines with the active substance rituximab were also withdrawn. These biosimilar medicines were intended for the treatment of certain blood cancers and inflammatory conditions.