Intraoperative radiotherapy as effective as external beam radiotherapy, finds study
Researchers reveal that for early breast cancer a single dose of targeted intraoperative radiotherapy (TARGIT-IORT) is as effective at preventing breast cancer recurrence as the standard of care.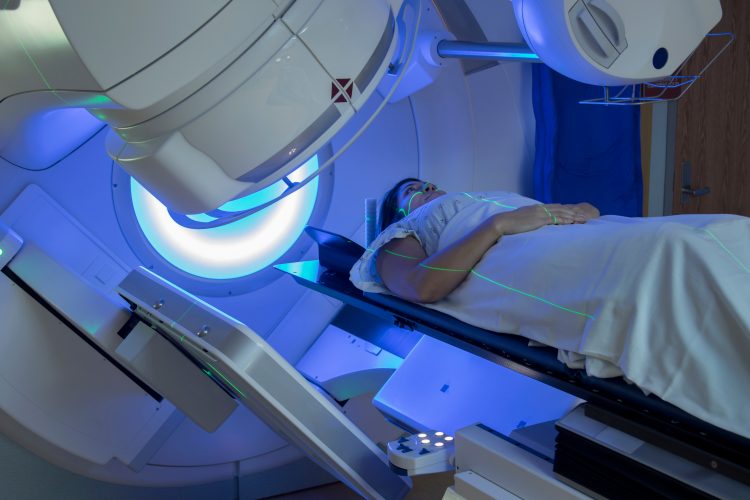 The long-term survival results from a trial testing single dose risk adjusted targeted intraoperative radiotherapy (TARGIT-IORT) as a treatment for early breast cancer reveal that there is no statistically significant difference between long-term survival and cancer recurrence for the therapy versus conventional external beam radiotherapy (EBRT).
The TARGIT-A (TARGIT-IORT Alone) trial sought to establish whether TARGIT-IORT, a radiotherapy treatment that takes only 20 to 30 minutes intraoperatively and negates the need for further hospital visits, is as effective at long-term prevention of breast cancer recurrence as EBRT, in which patients undergo three to six weeks of treatment requiring 15 to 30 hospital visits.
TARGIT-IORT is delivered to the site where a tumour once was during a lumpectomy operation. The treatment is administered via a small ball-shaped device that is placed inside the space the tumour was removed from.
To establish the therapy's long-term effectiveness, 2,298 women aged 45 and over with invasive ductal carcinoma with a tumour 3.5cm in size were randomly assigned to receive either the TARGIT-IORT or EBRT. The trial enrolled patients at 32 centres across 10 countries and began in March 2000.
The researchers concluded in the study that for patients with early breast cancer who meet the trial criteria, risk adapted immediate single dose TARGIT-IORT during lumpectomy was an effective alternative to EBRT, with comparable long term efficacy for cancer control and lower non-breast cancer mortality. They also highlighted that eight in every 10 patients taking the therapy had no need for any further post-operative radiotherapy treatments.
"With TARGIT-IORT, women can have their surgery and radiation treatment for breast cancer all at the same time. This reduces the amount of time spent in hospital and enables women to recover more quickly, meaning they can get back to their lives more quickly," said lead author Professor Jayant Vaidya, Professor of Surgery and Oncology, University College London Surgery & Interventional Science, UK.
"With publication of these very positive long-term results, it is now clear that this treatment should be made much more freely available. It should be accessible to healthcare providers and discussed with patients when surgery for breast cancer is being planned."
Compared with EBRT, TARGIT had fewer side effects and fewer deaths from heart attacks or other cancers. TARGIT would be less expensive than EBRT, potentially saving the UK National Health Service (NHS) up to £9.1 million a year.
The study was published in the British Medical Journal.