Phase III trial of J&J COVID-19 vaccine candidate enrols first volunteers
A Phase III clinical trial to evaluate J&J's COVID-19 vaccine in multiple countries has enrolled its first patients.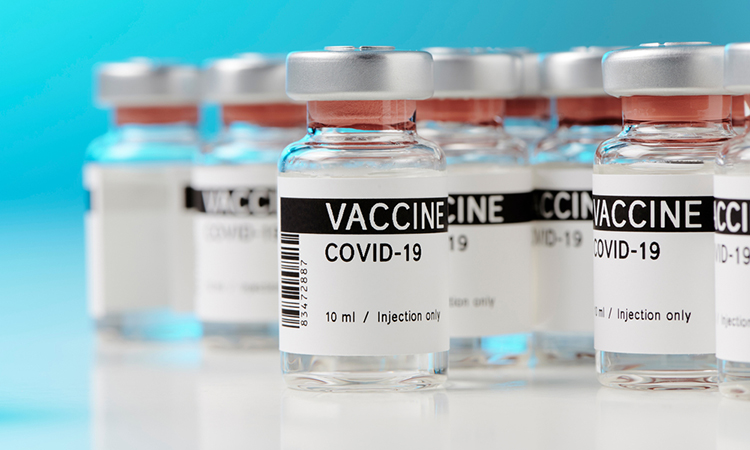 A Phase III clinical trial evaluating Johnson & Johnson's (J&J) investigational vaccine for COVID-19 has begun enrolling adult volunteers. The trial is designed to evaluate if the JNJ-78436735, or Ad.26.COV2.S, vaccine candidate can prevent symptomatic COVID-19 after a single dose regimen. Up to 60,000 volunteers will be enrolled in the trial at up to nearly 215 clinical research sites.
Participants in the randomised, double-blind trial will be assigned at random to receive either a single dose of the investigational vaccine or a saline placebo. The study will enrol participants in Argentina, Brazil, Chile, Colombia, Mexico, Peru, South Africa and the US. 
Ad.26.COV2.S is a recombinant vector vaccine that uses a human adenovirus to express the SARS-CoV-2 Spike (S) protein in cells. Pre-clinical findings showed that the potential vaccine induced neutralising antibody responses in rhesus macaques and provided complete or near-complete protection against virus infection in the lungs and nose following SARS-CoV-2 challenge.
The safety, reactogenicity and immunogenicity of the investigational vaccine are being evaluated in a Phase I/IIa trial. Positive interim results from this clinical study demonstrated that the safety profile and immunogenicity after a single vaccination were supportive of further development.
"Four COVID-19 vaccine candidates are in Phase III clinical testing in the US just over eight months after SARS-CoV-2 was identified. This is an unprecedented feat for the scientific community made possible by decades of progress in vaccine technology and a co-ordinated, strategic approach across government, industry and academia," said US National Institute of Allergy and Infectious Diseases (NIAID) Director Dr Anthony Fauci. "It is likely that multiple COVID-19 vaccine regimens will be required to meet the global need. The Janssen candidate has showed promise in early-stage testing and may be especially useful in controlling the pandemic if shown to be protective after a single dose."
"With our vaccine candidate now in our global Phase III trial, we are one step closer to finding a solution for COVID-19. We used a highly scientific and evidence-based approach to select this vaccine candidate. We are extremely grateful for the tireless efforts of our researchers and for the vital contributions of those participants who have volunteered to take part in our studies," said Dr Mathai Mammen, Global Head of Janssen Research & Development at J&J.