Only Italy and India improved pharma economy in 2020, survey finds
Italy and India were found to be the only countries to have improved their pharma economy score in 2020, according to the CPhI Pharma Index.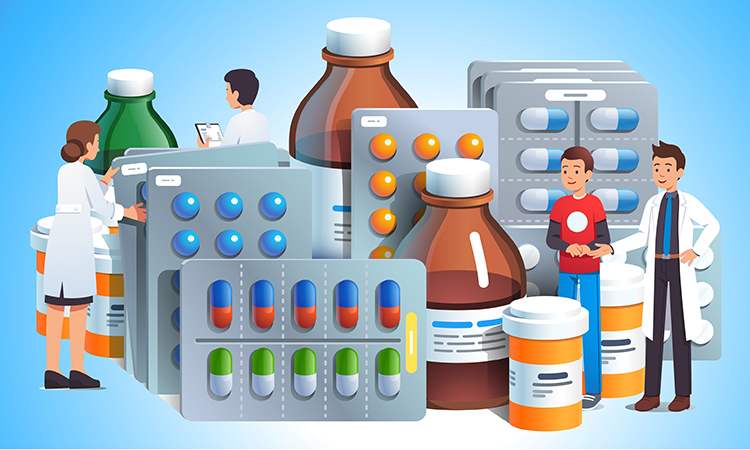 New research has found that in 2020, only Italy and India have improved their pharma economy score, according to the CPhI Pharma Index. 
The scores, collected by CPhI Festival of Pharma, show that Italy and India improved their score, with the majority of industry executives looking for new supply chain partners. 
The Index – an aggregated confidence score across the five main small molecule categories in each of the largest economies – compiles the findings from more than 550 executives and sees an overall decrease of 0.86 percent in score across all nations for the first time. The researchers say this is perhaps to be expected given the global impact that COVID-19 has had, but overall, the Index shows pharma to be in a strong position and globally, the industry has weathered the impact of the pandemic well.
The scoring also reveals that many of the leading pharma economies have again scored strongly in 'innovation' and 'pharmaceutical quality' and the slight fall on 2019 results reflects reduced confidence in growth rather than quality. The major exception to the overall trend was Italy which has seen a dramatic increase of nearly 6.3 percent in overall score, with its active pharmaceutical ingredient (API) industry widely perceived to be a primary beneficiary of global shifts in ingredient sourcing strategies. China's overall score has fallen (5.9 percent) for the first time, but the report predicts a likely dramatic bounce back in 2021, citing a gradual shift here towards a pharma economy led by domestic – not international – sales.
"One important thing to say about the rankings is that the scores reflect a very strong industry and a growing industry. The year on year score decrease is a reflection of the strength of the 2019 results and this slight fall still points to very positive outcomes (as scores are high across all categories), particularly in the medium- and long-term," commented Cara Turner, Brand Director at CPhI Festival of Pharma.
Another finding from the survey is that global pharma executives have shifted focus towards securing increased supply side partners, with 84 percent of the industry actively searching for new partners. Interestingly, in terms of starting materials – currently the focus of much debate – the market remains ambivalent as whether it would be beneficial to bring these home to domestic markets. Respondents were nearly equally for and against, with 48 percent believing domestic production is 'desirable', 37 percent stating 'No – it is too disruptive to a complex industry' and a further 15 percent stating 'No – and it is not desirable'.
"What our global pharma surveys show is that the pandemic has increased the importance of finding new international partners and improving supply chain contingencies. The duality of this, with reduced international travel, is why we integrated an artificial intelligence (AI)-driven matchmaking service into the CPhI Festival of Pharma. Our aim is to increase global networking and to have our customers make international connections they might not otherwise have made. It is also why I would encourage the industry to register now and give as much detail as you can so that the matchmaking service can provide you with the best possible matches. This event is the single biggest opportunity in 2020 to identify those vital partnerships," added Turner.