Celltrion COVID-19 antibody treatment to enter Phase III trial
Celltrion Group's CT-P59 antibody will be tested as a COVID-19 prophylactic in a Phase III clinical trial.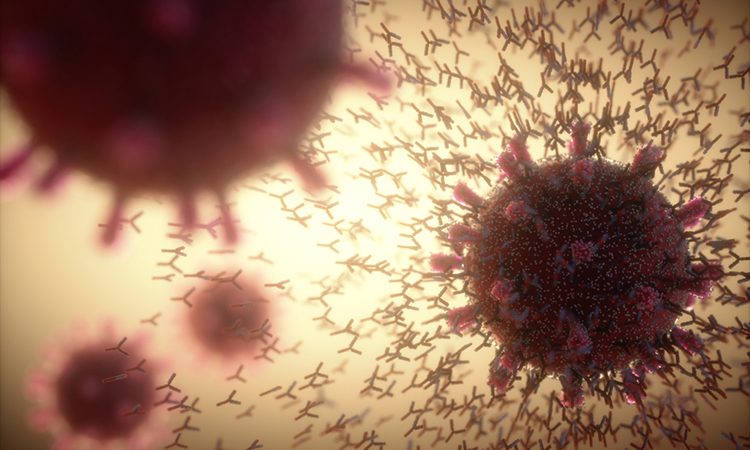 Celltrion Group has announced the launch of its Phase III clinical trial investigating CT-P59, an anti-COVID-19 monoclonal antibody treatment candidate that could act as a preventative measure. The initiation of the post-exposure prophylaxis clinical trial follows the approval of the Investigational New Drug (IND) application by the Korean Ministry of Food and Drug Safety (MFDS) on 8 October 2020.
The company anticipates the enrolment of approximately 1,000 patients to evaluate population-based prophylaxis in contacts of SARS-CoV-2 infected patients. The post-exposure prophylaxis clinical trial will evaluate the preventive effect and safety of CT-P59 and whether CT-P59 can elicit a neutralising antibody response to prevent the virus from infecting human cells.
"We hope anti-COVID-19 monoclonal antibodies such as CT-P59 can provide high-risk individuals with effective protection against COVID-19 and help prevent further spread in the community," said Dr Sang Joon Lee, Senior Executive Vice President of Celltrion. "We look forward to continued data generation as this trial proceeds and we remain committed to combatting the spread of the virus around the world."
According to the company, CT-P59 has previously shown promising safety results in its Phase I clinical trial in healthy volunteers. The MFDS has now approved Celltrion's IND application to initiate a Phase II/III pivotal trial of this potential treatment in mild-to-moderate patients.