AstraZeneca starts COVID-19 prevention trial for immunocompromised patients
The trial will evaluate if the long-acting monoclonal antibody cocktail, AZD7442, can prevent COVID-19 in patients who cannot be vaccinated.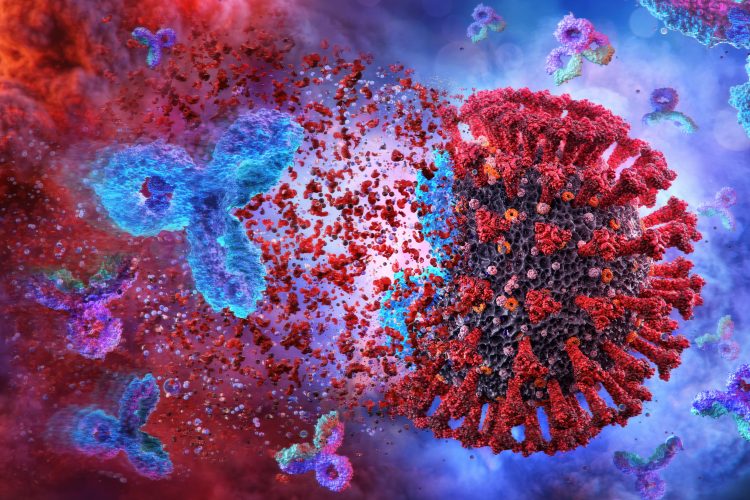 AstraZeneca has started a Phase III trial evaluating whether an experimental long-acting monoclonal antibody combination is effective at preventing COVID-19 in at-risk groups, such as the immunocompromised, for up to 12 months.
The international placebo-controlled trial will assess the safety and effectiveness of AZD7442 in 5000 people across Europe and the US. The trial began on Saturday in the UK, where a total of 1000 participants are expected to be recruited across nine investigational sites.
Participants in the trial will receive a single intramuscular injection of either AZD7442 or placebo.
The prophylactic treatment, AZD7442, contains two monoclonal anti-SARS-CoV-2 antibodies (SARS-CoV-2 is the virus that causes COVID-19). By artificially introducing these antibodies into patients with deficient immune systems, such as those taking immunosuppressants as part of cancer treatment, it is hoped they may be protected from COVID-19. The immunocompromised often fail to respond successfully to vaccines because their weakened immune system is either unable to respond to the immune challenge or mounts an insufficient response.
Dr Mene Pangalos, AstraZeneca's executive vice president of biopharmaceuticals R&D, said that AZD7442 should act "almost like a passive vaccination" and provide protection immediately.
AstraZeneca added that its COVID-19 cocktail has the potential to both treat and prevent COVID-19 progression in patients that are already infected with SARS-CoV-2. It therefore suggested the treatment could also be given to healthcare workers and other front-line staff regularly exposed to the virus as a preventative medication.
The US government has secured up to 100,000 doses of AZD7442 for $486 million and the UK government also has an agreement with AstraZeneca which would secure one million doses if the treatment is successful in Phase III trials.
According to the company, alongside the current trial it also plans to evaluate AZD7442 as a post-exposure preventative and pre-emptive treatment in roughly 1,100 participants in trials in Europe and the US. However, a report by BBC suggested that due to its production difficulties and high costs in comparison to vaccines, the treatment is unlikely to be available to the wider population.
The trial was also reported on by Reuters.