Purdue Pharma pleads guilty to criminal charges over opioids
Reports have said that Purdue Pharma has pleaded guilty to three criminal charges over issues regarding its opioid painkiller, OxyContin.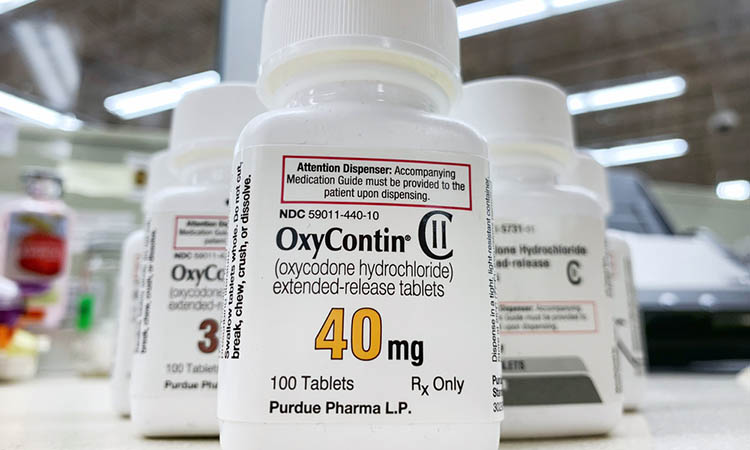 According to reports, Purdue Pharma has pleaded guilty to three criminal charges over the handling of its opioid prescription painkiller OxyContin. The company has now agreed with federal prosecutors to resolve an investigation into its role in the US opioid crisis, Reuters has reported. 
The outlet says that one of the criminal violations includes conspiring to defraud US officials and violating the Food, Drug and Cosmetic Act, while the other two involve paying illegal bribes to both doctors and an electronic healthcare records vendor to help maintain opioid prescriptions.
Purdue's plea deal includes over $5.5 billion in penalties, which Reuters suggests will mostly go unpaid. Reportedly, a $3.54 billion criminal fine is set to be considered alongside trillions of dollars in unsecured claims as part of the company's bankruptcy proceedings.
Furthermore, the prosecutors say that between 2007 and 2017, Purdue ignored doctors suspected of improperly prescribing opioids that were flagged by its internal controls and also neglected to report OxyContin prescriptions from these physicians to the Drug Enforcement Administration, as is legally required.
No members of the Sackler family who own Purdue were part of the court proceedings and none have not been criminally charged. According to the report, in October they agreed to pay a separate $225 million civil penalty for allegedly causing false claims for OxyContin to be made to government healthcare programmes. They have denied the allegations and said that family members acted ethically and responsibly while serving on the company's board. They have asserted that the company's sales and marketing practices complied with legal and regulatory requirements.
According to the outlet, approximately two dozen state attorneys general have opposed the plea deal on the grounds that it endorses a bankruptcy plan they contend would entangle local governments with a public benefit company that remains selling the opioid OxyContin.
Related topics
Related organisations
Related drugs