COVAXX commits to deliver 140 million COVID-19 vaccine doses to emerging markets
The company suggests their experimental COVID-19 vaccine, UB-612, has the features and potential to disrupt the traditional vaccine distribution and supply status quo.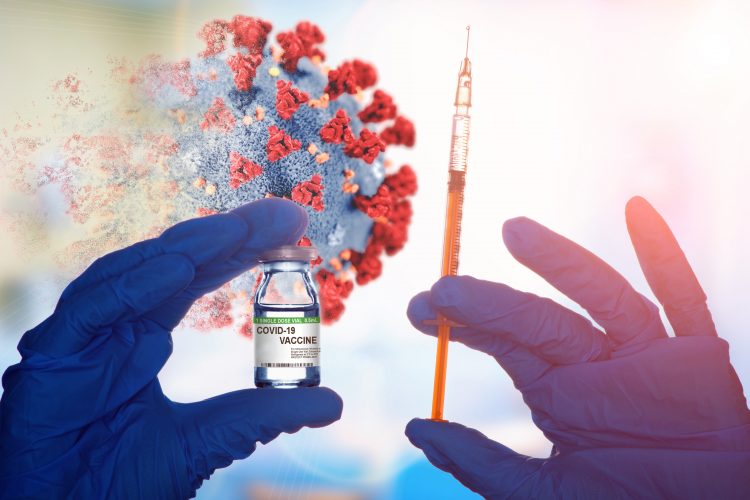 COVAXX has announced advanced purchase commitments for more than 140 million doses of its UB-612 vaccine for COVID-19. The public and private agreements, totalling over $2.8 million, are to deliver vaccines in multiple countries, including Brazil, Ecuador and Peru.
The commitments follow the start of human trials for UB-612 in Taiwan and the September agreement with Diagnosticos da America SA (Dasa S.A) to conduct Phase II/III clinical trials and distribute vaccines within Brazil.
"In parallel with the expedited clinical development of UB-612, we are working to help countries with the greatest unmet needs customise their plans for vaccine studies, supply and distribution," said Mei Mei Hu, co-founder and Chief Executive Officer of COVAXX. "The realistic view of vaccine production is that we will need a wide range of vaccine options utilising different technologies to meet worldwide demand. As much as vaccines matter, vaccinations matter more. To be administered effectively, vaccines need to demonstrate easy and affordable distribution, durability of response with the capability to further extend it with effective boosts, as well as the ability to adapt to a potential mutation in the virus while building on the first vaccines made available."
UB-612 is a multitope peptide-based vaccine that is being developed to fight COVID-19. According to the company, unlike other COVID-19 vaccines currently under development, UB-612 is designed to target more than just the SARS-CoV-2 Spike protein (SARS-CoV-2 is the virus that causes COVID-19), it also incorporates additional viral structural proteins (called epitopes) designed to promote B-cell and CD8+ T-cell memory responses.
The enterprise said that the Phase I clinical trials of UB-612 in Taiwan are currently being completed and that it has an agreement with the University of Nebraska Medical Center (UNMC) to conduct trials in the US.
Last month, the company announced a global logistics partnership with Maersk, which it states: "creates a framework for all transportation and supply chain services that will be needed to deliver COVAXX's UB-612 around the world".
"We applaud the progress of other vaccine developers, but recognise the global requirement for billions of doses," said Dr Peter Diamandis, COVAXX's co-founder and vice-chairman. "Our vaccine has the following key attributes that make it potentially best in class: First, it is boostable. COVID-19 is not 'one and done' and populations will likely require boosters to protect against the virus. UB-612 technology has been shown to effectively boost repeatedly and without any side effects. Second, the vaccine is stable at two to eight degrees Celsius and can be delivered via existing distribution infrastructure and normal refrigeration; third, from preliminary data, UB-612 has observed minimal reactogenicity (ie, no fevers, chills or systemic issues). While clinical efficacy data will be available during the next few months, we believe COVAXX is a best-in-class vaccine that is affordable and accessible for all earthlings."
Lou Reese, COVAXX's co-founder and executive chairman added: "The reality of vaccine manufacturing is that some vaccines will be available earlier than others, though in limited quantities and most likely available in the countries in which they are manufactured, as well as countries with a robust infrastructure and the financial ability to handle the complex cold-chain distribution. COVAXX is specifically focused on disrupting this traditional method. Our vaccine will be distributed globally and our primary focus is on supplying emerging markets."