First patient receives Oxford-AstraZeneca COVID-19 vaccine
Brian Pinker was the first person to receive AZD1222, the COVID-19 vaccine developed by the University of Oxford and AstraZeneca, this morning.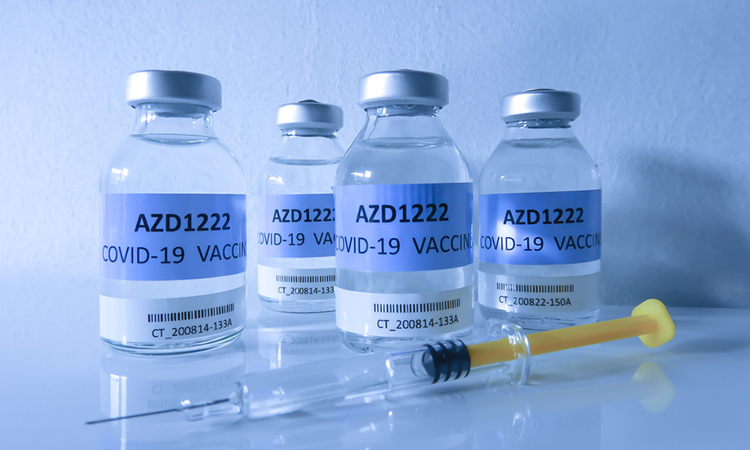 The first patient has received the Oxford-AstraZeneca COVID-19 vaccine today in the UK, with 530,000 other doses now also ready for use. 
According to BBC News, dialysis patient Brian Pinker, aged 82, was inoculated this morning at 7:30 GMT at Oxford's Churchill Hospital. National Health Service (NHS) chief nurse Sam Foster administered the dose.
The vaccine was authorised by the UK Medicines and Healthcare products Regulatory Agency (MHRA) and is the only approved vaccine which can be stored at fridge temperatures (2°C to 8°C).
Six hospital trusts – in Oxford, London, Sussex, Lancashire and Warwickshire – are initiating COVID-19 vaccine rollouts using the Oxford-AstraZeneca jab. According to the UK government, more than 730 vaccination sites have already been established across the UK and hundreds more are opening this week to take the total to over 1,000. 
Health Secretary Matt Hancock said: "I am delighted that today we are rolling out the Oxford vaccine – a testament to British science. This is a pivotal moment in our fight against this awful virus and I hope it provides renewed hope to everybody that the end of this pandemic is in sight. Through its vaccine delivery plan the NHS is doing everything it can to vaccinate those most at risk as quickly as possible and we will rapidly accelerate our vaccination programme."
The MHRA, Joint Committee on Vaccination and Immunisation (JCVI) and the four UK Chief Medical Officers have agreed to delay the gap between the administration of the first and second dose of COVID-19 vaccines to protect the greatest number of people in the shortest amount of time.
The government says that it has secured access to 100 million doses of the vaccine on behalf of the whole of the UK, crown dependencies and Overseas Territories.