Sotorasib shows success against non-small cell lung cancer in Phase II trial
In a Phase II trial, sotorasib was shown to be effective against pre-treated non-small cell lung cancer (NSCLC).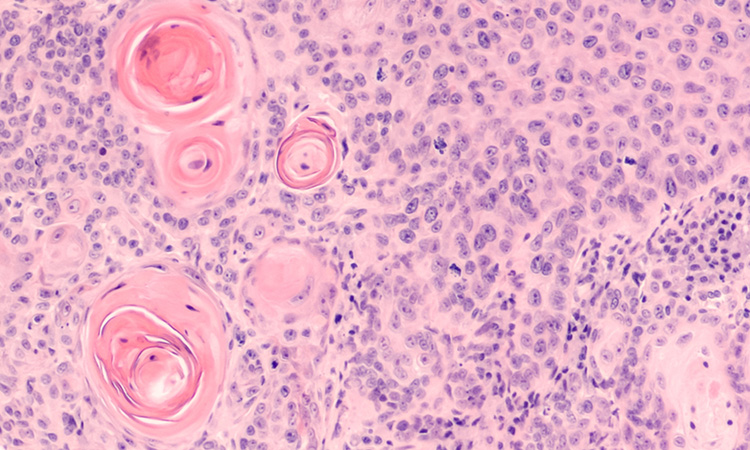 In a Phase II trial, sotorasib was shown to provide durable clinical benefit with a favourable safety profile in patients with pre-treated non-small cell lung cancer (NSCLC) who harbour KRAS p.G12C mutations. The CodeBreak 100 trial results validate the CodeBreak 100 Phase I results.
Sotorasib is a first-in-class small molecule that specifically and irreversibly inhibits KRAS p.G12C. In the Phase I cohort of the CodeBreak 100 trial, sotorasib was well tolerated and demonstrated a confirmed response rate of 32.2 percent, a median duration of response of 10.9 months and a median progression-free survival of 6.3 months in 59 patients with heavily pre-treated NSCLC.
The Phase II multicentre, international study enrolled 126 cancer patients. Patients with untreated active brain metastases were excluded.
Enrolled patients were followed for a median period of 12.2 months. An independent blinded central review of the patients found that 124 patients had at least one measurable lesion at baseline and were evaluated for efficacy. Of these, 46 patients experienced a confirmed response, resulting in an objective response rate of 37.1 percent. 
"This is a historic milestone in lung cancer therapy. After four decades of scientific efforts in targeting KRAS, sotorasib has potential to be the first targeted treatment option for this patient population with a high unmet need," said Dr Bob Li, who led the Phase II study. 
Further clinical trials of sotorasib, either alone or in combination with other cancer drugs, are ongoing in an effort to benefit more patients.
In December 2020, Amgen submitted a New Drug Application (NDA) to the US Food and Drug Administration (FDA) and marketing authorisation application (MAA) to the European Medicines Agency (EMA) for sotorasib, for the treatment of patients with KRAS p.G12C-mutated locally advanced or metastatic non-small cell lung cancer, following at least one prior systemic therapy. The NDA is being reviewed under the FDA's Real-Time Oncology Review pilot programme and has been granted Breakthrough Therapy designation.