AstraZeneca to provide EU with extra nine million doses of COVID-19 vaccine following dispute
After manufacturing delays, AstraZeneca will now provide the EU with the 40 million COVID-19 vaccine doses it originally agreed to supply.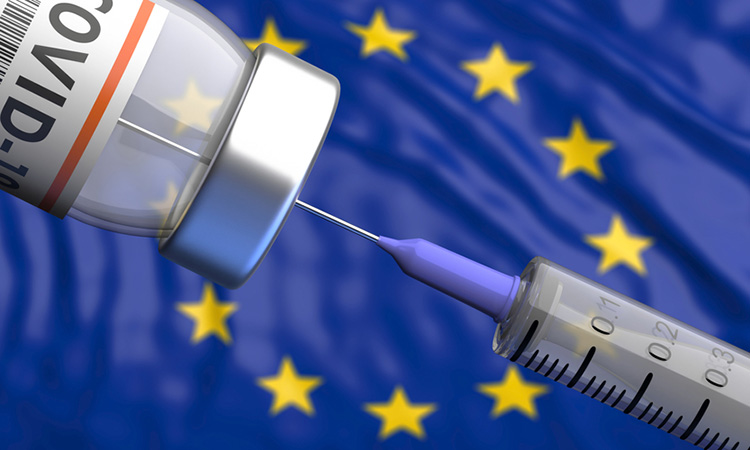 According to new reports, AstraZeneca will deliver nine million more doses of its COVID-19 vaccine to the EU in the first quarter of this year, bringing the company's commitment to the bloc to total of 40 million for the period.
As reported in Reuters, AstraZeneca will also start deliveries one week earlier than expected, the President of the European Commission (EC) announced on Sunday.
The news follows the announcement from AstraZeneca earlier this month that it would cut supplies to the EU of its vaccine candidate in the first quarter. After some delays in production, AstraZeneca said in a statement it had a constructive conversation with the EU about the complexities of scaling up production and had committed to closer co-ordination on working out deliveries in the coming months. The company said it would cut supplies to the EU in the first quarter, with an EU official saying that meant the bloc would receive 31 million doses in the period, or 60 percent less than initially agreed, due to production issues at a Belgian factory.
AstraZeneca chief executive Pascal Soriot told newspapers on Tuesday that the EU contract was based on a best-effort clause and did not commit the company to a specific timetable for deliveries. He said that vaccines meant for the EU were produced in four plants in Belgium, the Netherlands, Germany and Italy.
However, EC officials said that the contract stipulated the company had committed to providing vaccines from two factories in the UK. After talks between the EU and AstraZeneca, an agreement has now been reached. 
"AstraZeneca will deliver nine million additional doses in the first quarter (40 million in total) compared to last week's offer and will start deliveries one week earlier than scheduled," wrote Ursula Von der Leyen, President of the EC, on Twitter. The company will also expand its COVID-19 vaccine manufacturing capacity in Europe, she said.