QUZYTTIR™ shows promise in preventing infusion related reactions
Phase II data suggests intravenous QUZYTTIR™ cetirizine hydrochloride can decrease infusion reactions to anti-CD20 antibody treatments and reduce time to discharge after therapy.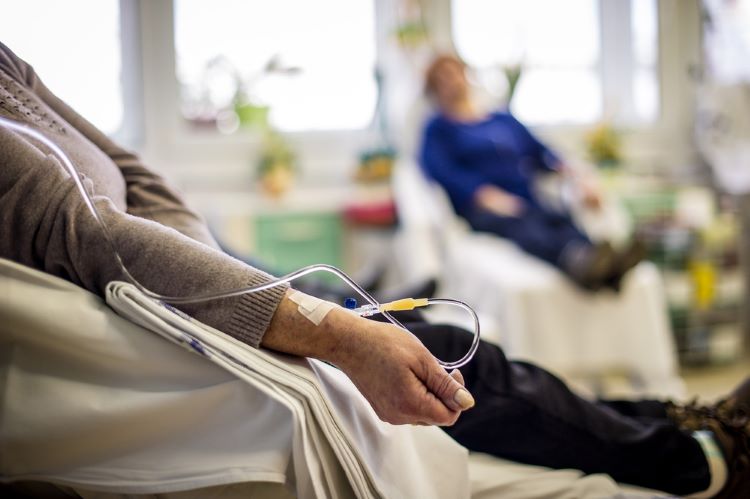 TerSera Therapeutics LLC has presented the results of its Phase II trial assessing whether intravenous (IV) QUZYTTIR™ cetirizine hydrochloride (HCl) can prevent hypersensitivity infusion reactions in patients with breast cancer and other malignancies better than IV diphenhydramine.
The Phase II exploratory study (NCT04189588) was a randomised, double-blind trial comparing the incidence of infusion reactions with IV HCI injection 10mg/mL versus IV diphenhydramine 50mg in 34 patients receiving paclitaxel or an anti-CD20 antibody (rituximab, its biosimilar or obinutuzumab) during first-cycle infusion, re-treatment after six months or in patients with persistent infusion reactions while on maintenance with anti-CD20 antibodies.
Infusion reactions included flushing, itching, alterations in heart rate and blood pressure, dyspnoea, chest discomfort, acute back or abdominal pain, fever, shaking chills, nausea, vomiting, diarrhoea, skin rashes, throat tightening, hypoxia, seizures, dizziness or syncope.
In the IV cetirizine group, the two of 17 patients had infusion reactions (11.8 percent) versus three of 17 (17.6 percent) in the IV diphenhydramine group. Sedation scores (range 0 – 4) at one hour, two hours and discharge were 0.5, 0.6 and 0.1 versus 1.3, 0.9 and 0.4 for cetirizine and diphenhydramine, respectively. Additionally, time for discharge was 24 minutes less with IV cetirizine versus IV diphenhydramine.
Overall, there were three treatment-related adverse events with IV cetirizine and six with IV diphenhydramine.
"We are pleased with the results of this Phase II study," said Dr Nancy Joseph-Ridge, Executive Vice President of Research and Development and Chief Medical Officer of TerSera Therapeutics. "This is the first study of IV cetirizine compared to IV diphenhydramine for the prevention of infusion reactions, an investigational use of IV cetirizine."
QUZYTTIR is the first and only injectable second-generation H1 antihistamine to be approved by the US Food and Drug Administration (FDA). It is indicated for the treatment of acute urticaria in adults and children six months of age and older. QUZYTTIR is currently not approved for the prevention of infusion reactions.