Highlights of the EMA's human medicine committee meeting, April 2021
The Committee for Medicinal Products for Human Use (CHMP) recommended eight drugs for approval and nine indication extensions.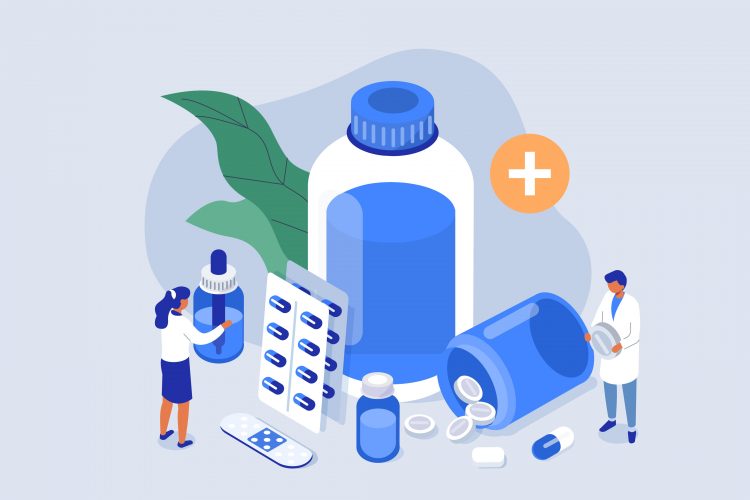 The European Medicines Agency (EMA) has recently announced the results of its April 2021 Committee for Medicinal Products for Human Use (CHMP) Meeting. In the meeting, the committee recommended eight new medicines for approval, including two orphan drugs, taking the total granted positive opinions this year to 34.
Recommended for approval
The committee granted its positive opinion to Enspryng (satralizumab), an orphan drug for the treatment of neuromyelitis optica spectrum disorders (NMOSD) in patients from 12 years of age who are anti-aquaporin-4 IgG (AQP4-IgG) seropositive. See more details in the news announcement in the grid below. NMOSD is a rare and life-threatening condition affecting the optic nerves and spinal cord. The disorder, thought to be caused by the immune system repeatedly attacking the nerves, can lead to loss of vision, loss of sensation, loss of bowel and bladder control, weakness and paralysis of the arms and legs. Satralizumab, the active substance contained in Enspryng, inhibits the inflammatory effects of interleukin-6 receptor (IL-6), thereby Enspryng reducing and preventing the immune attacks caused by NMOSD.
Evkeeza (evinacumab) was granted a positive opinion for the treatment of adult and adolescent patients aged 12 years and older with homozygous familial hypercholesterolemia (HoFH). It was reviewed under the agency's accelerated assessment programme.
The CHMP recommended that Adtralza (tralokinumab) be granted marketing authorisation for the treatment of adults with moderate to severe atopic dermatitis who are candidates for systemic therapy.
Koselugo (selumetinib), the second orphan drug, was granted a positive opinion for the treatment of paediatric patients with neurofibromatosis type 1 (NF1) plexiform neurofibromas (PN).
The committee also adopted a positive opinion of Onureg (azacitidine) for the maintenance treatment of patients with acute myeloid leukaemia.
Two generic medicines: Abiraterone Krka (abiraterone acetate) for the treatment of adult men with metastatic prostate cancer and Celsunax (ioflupane [123I]) intended for detecting loss of functional dopaminergic neuron terminals in the striatum were recommended for marketing authorisation.
The hybrid medicine Jayempi (azathioprine) was also given a positive opinion as a prophylaxis against transplant rejection and as immunosuppressive antimetabolite either alone or in combination with other agents to influence the immune response in a variety of diseases.
Therapeutic indication extensions
The CHMP recommended that Aubagio, BiResp Spiromax, DuoResp Spiromax, Maviret, Nulojix, Opdivo, Tagrisso, Venclyxto and Yervoy all be granted indication extensions.
No medicines were granted a negative opinion at this meeting, nor did any have their applications withdrawn.