European Medicines Agency's CHMP meeting highlights March 2021
In its March meeting the EMA's human medicines committee recommended five medicines for approval and concluded its review of regdanvimab as a treatment for COVID-19.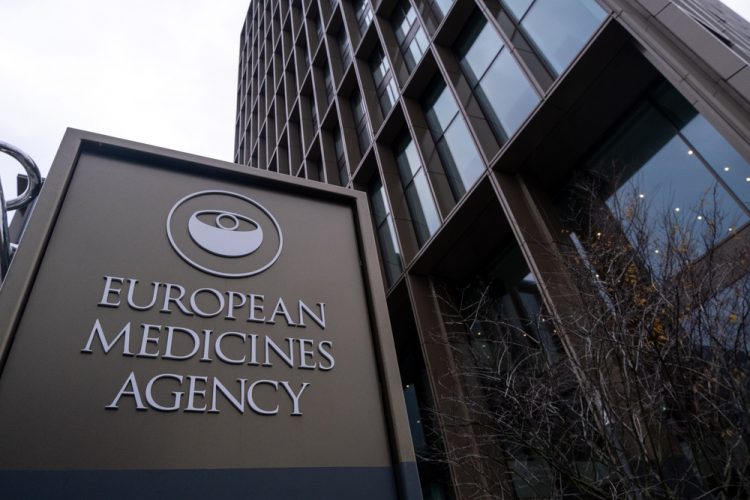 [Credit: martinbertrand.fr/Shutterstock.com].
In its March meeting the European Medicines Agency (EMA)'s Committee for Medicinal Products for Human Use (CHMP) recommended the following five medications for marketing authorisation:
Copiktra (duvelisib) for the treatment of adults with relapsed or refractory chronic lymphocytic leukaemia (CLL) or refractory follicular lymphoma (FL)
Ponvory (ponesimod) for the treatment of active relapsing forms of multiple sclerosis (MS)
Drovelis and its duplicate Lydisilka, both containing the active substances estetrol and drospirenone, for use as oral contraceptives; and
The hybrid medicine* Efmody (hydrocortisone) for the treatment of congenital adrenal hyperplasia (CAH) in patients aged 12 years and over.
*Hybrid medicines are those that are similar to an authorised medicine and contain the same active substance, but have certain differences, such as in their strength, indication or pharmaceutical form, that differentiate them. Hybrid applications rely in part on the results of pre-clinical tests and clinical trials of an already authorised reference product and in part on new data.
Six medicines recommended for indication extensions
The CHMP recommended Benlysta, Kaftrio, Kalydeco, Saxenda, Tecentriq and Xtandi all have their therapeutic indications extended.
Withdrawal of application
One application, seeking to extend the use of Brilique (ticagrelor) with aspirin (acetylsalicylic acid) to prevent problems caused by blood clots in adults with coronary artery disease and type 2 diabetes, was withdrawn.
Outcome of review on the use of regdanvimab
In the meeting, the committee also concluded its review on the use of the monoclonal antibody regdanvimab (CT-P59) as a treatment for COVID-19. The review was undertaken to provide a harmonised scientific opinion at EU level to support national decision-making on the possible use of the antibody prior to marketing authorisation.
The CHMP concluded that regdanvimab can be used for the treatment of confirmed COVID-19 in adult patients who do not require supplemental oxygen therapy and who are at high risk of progressing to severe COVID-19.
It also proposed conditions of use for regdanvimab, which is currently not authorised in the EU
The review analysed data from an ongoing study looking into the effects of regdanvimab in adult outpatients with COVID-19 symptoms described as mild to moderate who do not need supplemental oxygen. Results from the first part of the study indicate that regdanvimab may lower the rate of hospitalisation; however, the results were not robust enough to reach a firm conclusion on the medicine's benefits at this point in time. In terms of safety, most side effects reported were mild or moderate. Reactions related to the infusion (including allergic reactions) cannot be excluded and patients should therefore be monitored.
Despite the uncertainties, the CHMP concluded that regdanvimab can be considered a treatment option for patients at high risk of progressing to severe COVID-19, based on a reasonable likelihood that the medicine may provide clinical benefit, and a low likelihood of harm.
While this evaluation has concluded, a rolling review of regdanvimab, which started on 24 February, is currently ongoing. Once finalised, the rolling review will be the basis for an EU marketing authorisation application for this medicine.