Talquetamab shows promise in multi-drug refractory multiple myeloma patients
New Phase I data shows 65 percent of triple-class and 83 percent of penta-drug refractory multiple myeloma patients responded to talquetamab.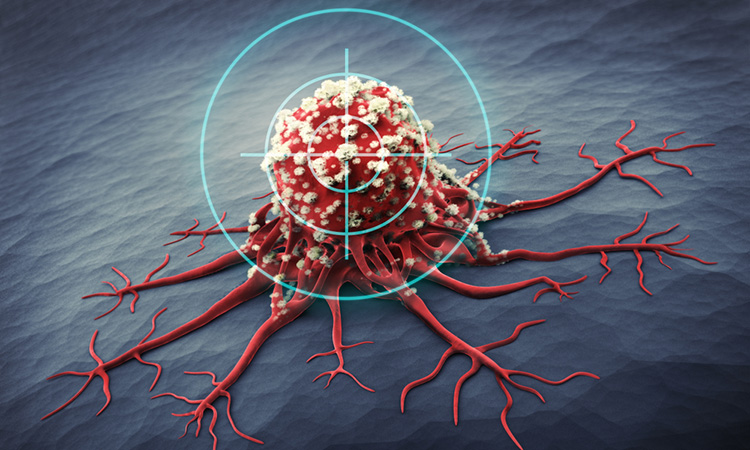 Follow-up data shows that 70 percent of heavily pre-treated patients with relapsed or refractory multiple myeloma responded to Janssen's investigational product talquetamab, with 60 percent achieving a very good partial response (VGPR) or better.
The new data is from the MonumenTAL-1 Phase I first-in-human dose-escalation study (NCT03399799) evaluating the safety and efficacy of talquetamab, an off-the-shelf T cell redirecting bispecific antibody targeting both GPRC5D, a novel multiple myeloma target, and the CD3 T cell receptor.
The MonumenTAL-1 Phase 1 study consists of two parts: dose escalation (part 1) and dose expansion (part 2). As of 18 April 2021, 184 patients with relapsed or refractory multiple myeloma had received talquetamab. Study results established the recommended Phase 2 dose (RP2D) as weekly subcutaneous 405μg/kg, with 10.0 and 60.0μg/kg step-up doses during the first week of therapy. Patients treated at the RP2D had a median age of 61.5 years and had received a median of six prior lines of therapy. Eighty-seven percent (n=26) were refractory to the last line of therapy; 77 percent (n=23) were triple-class (proteasome inhibitor [PI], immunomodulatory drug [IMiD], CD38 antibody) refractory and 20 percent (n = six) were penta-drug (two PIs, two IMiDs, CD38 antibody) refractory; 27 percent (n = eight) received prior B-cell maturation antigen (BCMA) therapy.
A response was observed in 70 percent of patients, including 65 percent (15/23) of triple-class refractory patients and 83 percent (five out of six) of penta-drug refractory patients. With a median follow-up of 6.3 months. The median duration of response was not reached and 81 percent (17/21) of responders continued on treatment, suggesting that responses were durable and deepened over time for a significant number of responders at the RP2D. At the RP2D, pharmacodynamic data suggested consistent T-cell activation and exposure was maintained over the maximum EC90 target level from an ex vivo cytotoxicity assay.
The most common adverse events (AEs) at the RP2D were cytokine release syndrome (73 percent; two percent Grade 3), neutropenia (67 percent; 60 percent Grade 3/4), anaemia (57 percent; 27 percent Grade 3/4) and dysgeusia (60 percent; all Grade 1/2). Infections were reported in 37 percent of patients (three percent Grade 3/4), neurotoxicity was experienced in seven percent of patients (all Grade 1/2) and skin-related AEs occurred in 77 percent of patients (27 percent with nail disorders). No dose-limiting toxicities occurred at the RP2D in part 1.
"Most patients diagnosed with multiple myeloma will relapse over the course of their disease. Patients in this study had progressed, had relapsed after, or were refractory to numerous multiple myeloma therapies. There is a significant need for new treatments for multiple myeloma," said Dr Jesus G. Berdeja, Director of Myeloma Research Sarah Cannon Research Institute, Tennessee Oncology, and principal study investigator. "We are encouraged that just six months after announcing the first talquetamab results at this dose, we already have follow-up data that suggest time to initial response is rapid (0.2–3.8 months) and a number of patient responses deepen with continuous therapy, supporting the further exploration of targeting both GPRC5D and CD3 in patients with multiple myeloma."
These data will be featured during the 2021 American Society of Clinical Oncology (ASCO) Annual Meeting as an oral presentation on Tuesday 8 June (Abstract #8008) and additional data will be highlighted in a poster at ASCO on Friday 4 June (Abstract #8047).