Alzheimer's drug Aduhelm™ authorised in US under accelerated approval
Aduhelm™ (aducanumab-avwa) is the first new treatment approved for Alzheimer's since 2003 and the first therapy to target the fundamental pathophysiology of the disease – amyloid plaques.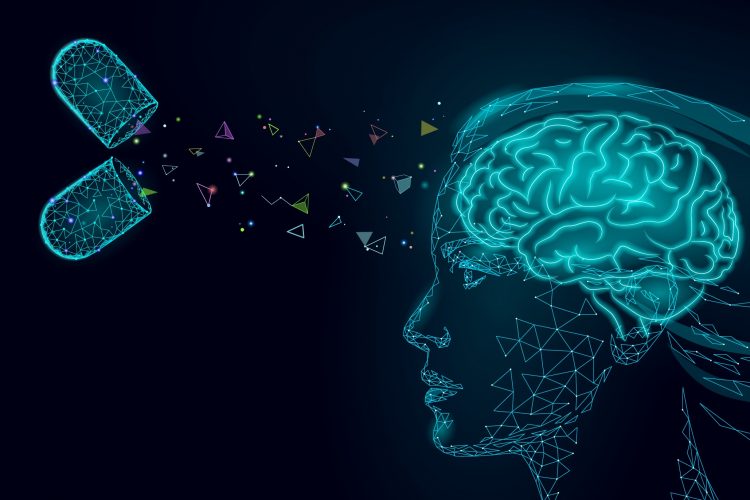 The US Food and Drug Administration has approved Biogen's Aduhelm™ (aducanumab-avwa) for the treatment of Alzheimer's disease (AD), a debilitating neurodegenerative disorder affecting 6.2 million Americans.
Aduhelm was approved using the FDA's accelerated approval pathway, which can be used for a drug for a serious or life-threatening illness that provides a meaningful therapeutic advantage over existing treatments. Accelerated approval can be based on the drug's effect on a surrogate endpoint that is reasonably likely to predict a clinical benefit to patients, with a required post-approval trial to verify that the drug provides the expected clinical benefit. 
"Alzheimer's disease is a devastating illness that can have a profound impact on the lives of people diagnosed with the disease as well as their loved ones," stated Dr Patrizia Cavazzoni, director of the FDA's Center for Drug Evaluation and Research. "Currently available therapies only treat symptoms of the disease; this treatment option is the first therapy to target and affect the underlying disease process of Alzheimer's. As we have learned from the fight against cancer, the accelerated approval pathway can bring therapies to patients faster while spurring more research and innovation."
AD is an irreversible, progressive neurodegenerative disorder that slowly destroys memory and thinking skills and, eventually, the ability to carry out simple tasks. While the specific causes of AD are not fully known, it is characterised by neural changes, including the deposition of misfolded proteins in the form of amyloid beta (as amyloid plaques) and tau (as neurofibrillary tangles), that result in loss of neurons and their connections.
Aduhelm represents a first-of-its-kind treatment approved for AD. It is the first new treatment approved for Alzheimer's since 2003 and is the first therapy that targets the fundamental pathophysiology of the disease.
Researchers evaluated Aduhelm's efficacy in three separate studies representing a total of 3,482 patients. The studies consisted of double-blind, randomised, placebo-controlled dose-ranging studies in AD patients. Participants receiving the treatment had significant dose-and time-dependent reductions of amyloid beta plaque, while patients in the control arm of the studies had no reduction of plaque.
These results support the accelerated approval of Aduhelm, which is based on the surrogate endpoint of reduction of amyloid beta plaque in the brain – a hallmark of AD. Amyloid beta plaque was quantified using positron emission tomography (PET) imaging to estimate the brain levels of amyloid beta plaque in a composite of brain regions expected to be widely affected by AD pathology compared to a brain region expected to be spared of such pathology. 
The prescribing information for Aduhelm includes a warning for amyloid-related imaging abnormalities (ARIA), which most commonly presents as temporary swelling in areas of the brain that usually resolves over time and does not cause symptoms, though some people may have symptoms such as headache, confusion, dizziness, vision changes, or nausea. Another warning for the drug is for a risk of hypersensitivity reactions, including angioedema and urticaria. The most common side effects of Aduhelm were ARIA, headache, fall, diarrhoea and confusion/delirium/altered mental status/disorientation.  
Under the accelerated approval provisions, which provide patients suffering from the disease earlier access to the treatment, the FDA is requiring Biogen to conduct a new randomised, controlled clinical trial to verify the drug's clinical benefit. If the trial fails to verify clinical benefit, the FDA may initiate proceedings to withdraw approval of the drug.
In a letter, Biogen's Chief Executive Officer, Michel Vounatsos commented: "The approval of Aduhelm represents a crucial inflection point in our collective battle against Alzheimer's disease. By addressing a defining pathology of the disease, this novel therapy has the potential to help fundamentally change the way patients are diagnosed and treated…
"Aduhelm is a first-in-class approved therapy: I believe it will be the catalyst to a new era of innovation for Alzheimer's disease, and the first of many new treatments available to patients. More resources will be drawn into research that can help patients through the disease continuum, explore new pathways, and find potential therapy combinations…
"The approval of Aduhelm lays the foundation for creating a new treatment paradigm around Alzheimer's disease, but what's needed is far bigger than what any one medicine or any single company can achieve on its own. Today's milestone is a major step forward in changing Alzheimer's disease from a disease often perceived as an inevitable consequence of aging to a condition with a new treatment option."
GlobalData commented that the concerns around its infusion route of administration, the development of ARIAs and the requirement for regular magnetic resonance imaging scans (MRIs) to monitor patients could limit its uptake, as could the high cost of reimbursement ($50,000 annually). However, Alessio Brunello, Managing Analyst at GlobalData, stated: "Despite these challenges, GlobalData forecasts that Aduhelm will generate $5.5bn globally by 2027.
"The approval of Aduhelm is not a final solution in the treatment of AD, but it could signify a new era for the treatment of the disease. Its approval may also open doors for combination research, namely anti-amyloid beta therapies with anti-tau therapies. Combination therapy is likely the best path forward for the amyloid beta inhibitor treatment class, but combination research could not be explored until a drug was approved. The approval could also encourage other developers of amyloid-based therapies to continue testing and enable them to attract investors to fund much-needed research."